The Israeli navy on Thursday, completed its participation in the International Maritime Exercise (IMX).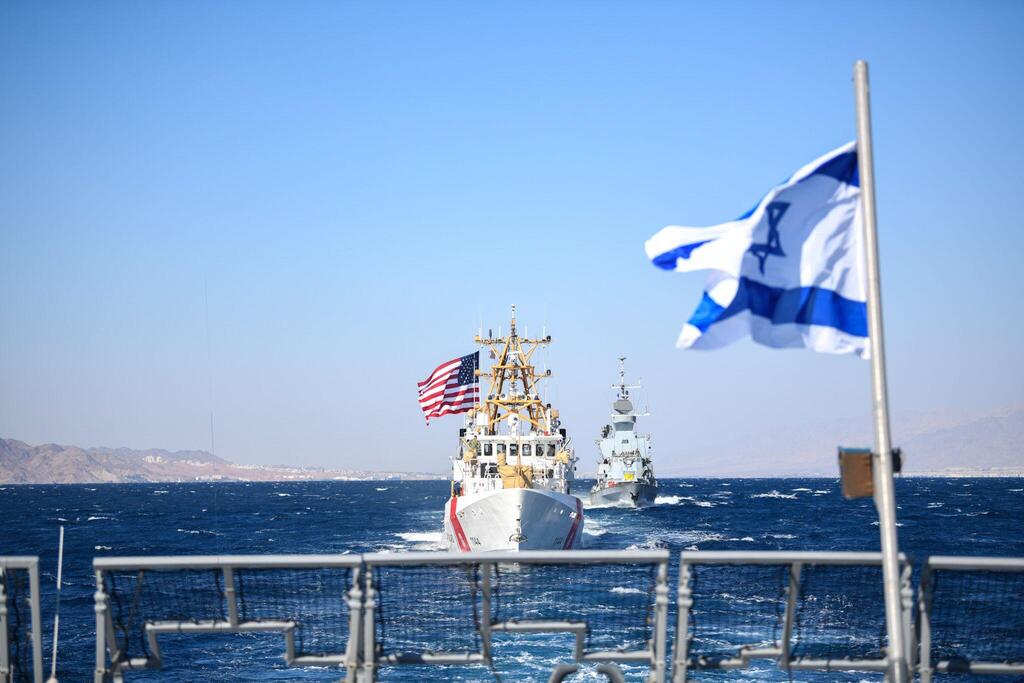 The
International Maritime Exercise 2022
(IMX 22) includes some 60 countries and comes amid heightened Gulf tensions after The UAE came under missile attacks from Yemen's Iran backed Houthis, including a foiled attack on a base hosting U.S. forces.
IDF Spokesperson Unit said that the forces trained for underwater warfare alongside their counterparts from United States Fifth Fleet."
At the same time, an Israeli Navy missile ship and the 915th Patrol Fleet trained in rescue missions and medical emergency scenarios in the northern part of the Red Sea and in the Gulf of Eilat with the 5th fleet coast guard.
According to the military spokesperson, emergency and routine training scenarios "demonstrate the strategic and operational cooperation" with the U.S. Fifth Fleet and is "another expression of the expanding international cooperation of the Israeli Navy" since
it moved into CENTCOM last year
.
"The Israeli Navy's participation in the IMX highlights the growing relationship between our two fleets," said the Commander of the Israeli Navy Vice Admiral David Saar Salama. "This relationship is based on fortitude, mutual learning, and strategic cooperation. We are coordinated and working together with our American partner to prevent terrorism on the high seas and to strengthen regional maritime security. Together, we will continue to nurture and deepen this cooperation."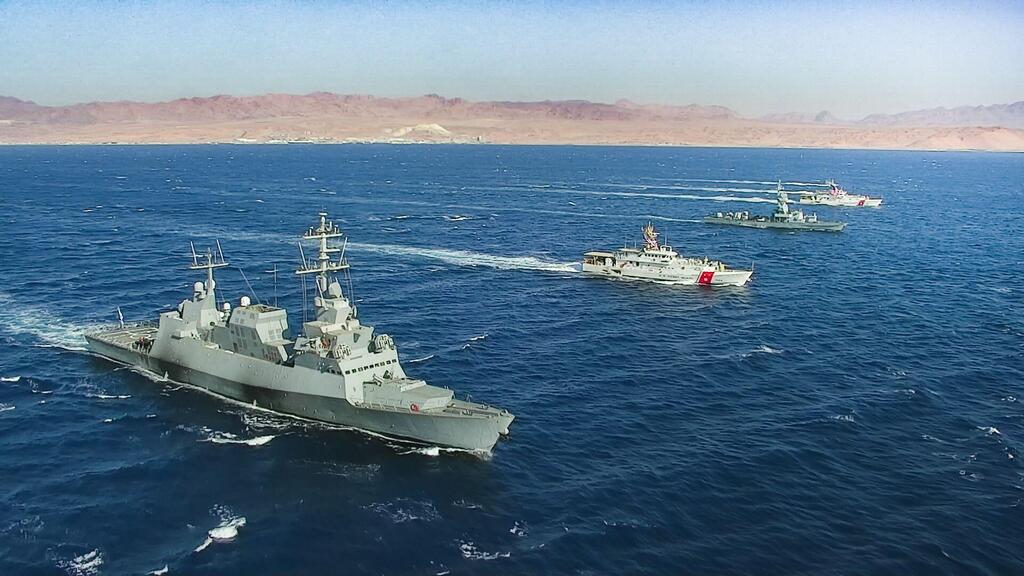 U.S. fifth fleet Commander Vice Admiral Brad Cooper said that "this joint exercise demonstrates the determination to defend international law and order together. The 'IMX' is a special opportunity to broaden and strengthen our maritime partnership."
The IDF stated that in the past six months a number of joint exercises were held, as well as mutual visits between the two navies. including repeated visits by the commander of the Fifth Fleet, Admiral Cooper while the Commander of the Israeli Navy Admiral Saar Salama visited the Fifth Fleet's headquarters in Bahrain two weeks ago.