Chad's President Mahamat Idriss Deby Itno arrived in Israel to open his country's embassy in Ramat Gan near Tel Aviv.
It is Deby's first visit after taking office in 2021. On Thursday morning the president will inaugurate the new embassy in the presence of Prime Minister Benjamin Netanyahu, the prime minister's office said.
In January 2019, Netanyahu and Chad's former president Idriss Deby announced the renewal of diplomatic relations between the countries at a ceremony in N'Djamena, the capital of Chad.
"Israel and Chad established relations, between our two countries, together with your late father. We see these relations as extremely important - with a great country in the heart of Africa. These are relations that we want to upgrade to new levels, to new heights - and your visit here in Israel and the opening of the embassy are an expression of this," Netanyahu told Deby.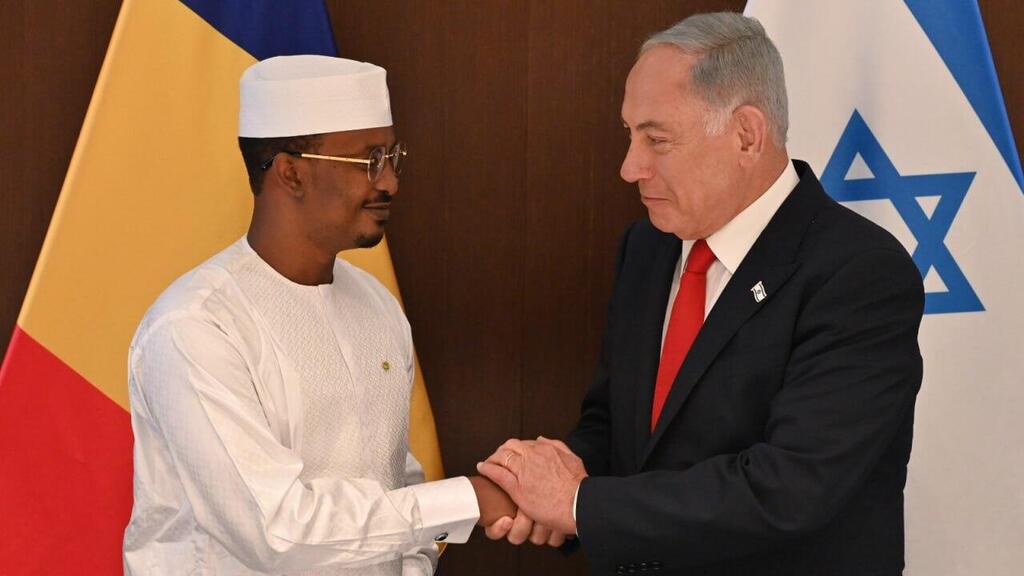 "We believe that the cooperation between us can help promote not only our relations and cooperation but is also part of Israel's return to Africa and Africa's return to Israel. We have common goals of security, prosperity, and stability. I look forward to discussing all these things with you for the benefit of our peoples and our countries," he added.
An extended meeting is currently taking place with the participation of Israeli and Chadian senior officials.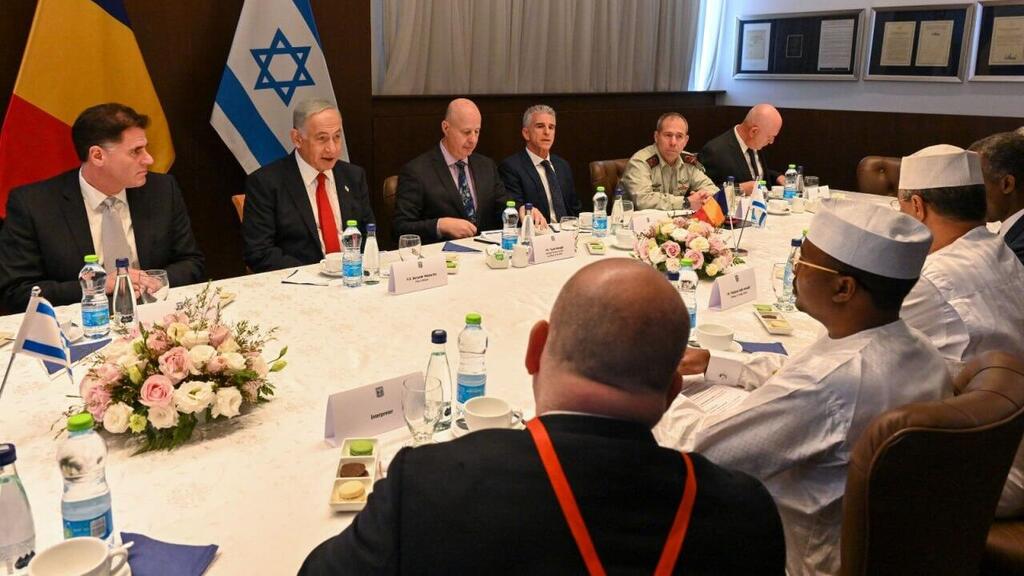 Israel and Chad announced in January 2019 the restoration of their diplomatic relations, severed in 1972 under pressure from the late Libyan strongman Muammar Gaddafi. In May 2022, Israel's non-resident ambassador to numerous African countries, Ben Bourgel, presented his credentials to Deby in a bid "to strengthen cooperation between the two countries in areas of common interest such as climate change, agriculture, water management, and health."
Bourgel also serves as Israel's envoy to Senegal, The Gambia, Cabo Verde, Guinea, and Guinea-Bissau.
Deby assumed office in April 2021, the same day that his father, the late Chadian president Idriss Déby, was assassinated by militants in northern Chad.
Reprinted with permission from
i24NEWS
.