In a first-of-its-kind report on the Moroccan curriculum, it was found that the kingdom focuses on peace and tolerance in its schools.
The report was conducted by the Israeli-British organization IMPACT-se, which analyzes education around the world for biases and tolerance – in collaboration with the Jeffrey M. Talpins Foundation and its president, Oren Eisner. They evaluated 127 textbooks taught in state-run schools, published between 2013 and 2022. These included books on humanities subjects, particularly social studies, history, Islamic studies, language and literature, and others.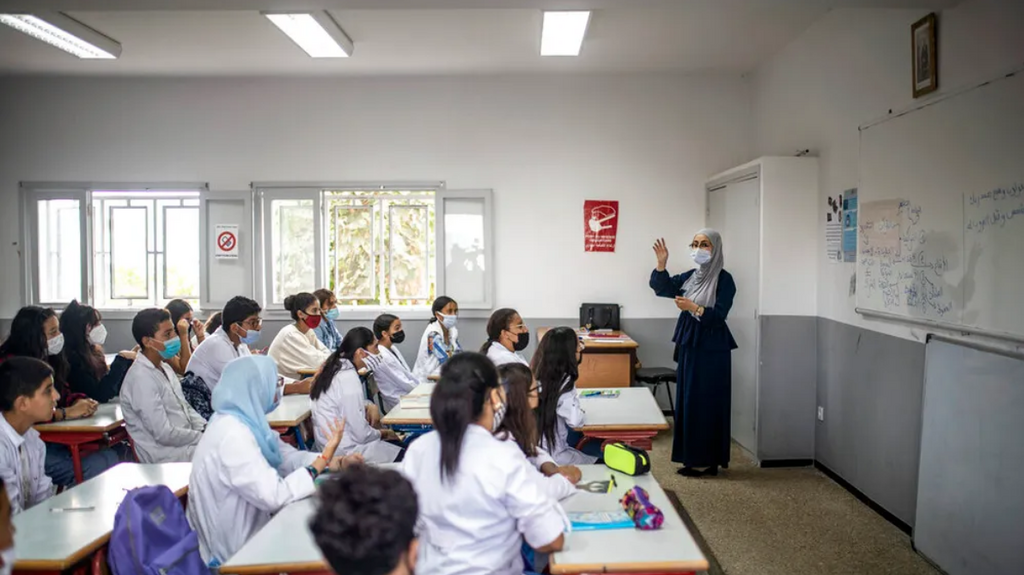 Findings showed that peace and tolerance were "central themes in the Moroccan curriculum" and are promoted in textbooks across multiple grades and subjects.
"We want to thank the Kingdom of Morocco for taking steps to improve its curriculum, spread tolerance and understanding throughout the Middle East, and better prepare the next generation of Moroccans to succeed in the jobs of the future," said Eisner.
The report further noted that reforms to Morocco's curriculum were meant to familiarize students with Jews and Judaism "to a far greater extent than other curricula we have reviewed."
Morocco's Jewish community is "frequently and affectionately" represented in textbooks, and students learn that the Jewish community is an "inseparable part" of Morocco, it continued.
"We are struck by this unique embrace of Jews and Judaism in the reformed Moroccan school curriculum. The affection through which Morocco's Jewish community and its customs are represented as well as the lives of individual Moroccan Jews is heart-warming," said IMPACT-se CEO Marcus Sheff.
"We are welcomed into the homes of the Jewish community through the textbooks and learn that Jews are entwined in the national and cultural fabric of Morocco."
The report noted that coexistence between Jews and Muslims is emphasized, yet the Holocaust is not taught in textbooks, which also show sympathy for the Palestinian cause and endorse a two-state solution to the Israeli-Palestinian conflict.
Reprinted with permission from
i24NEWS
.