By any measure, Dianne Feinstein should be regarded as one of the most influential women in the history of the U.S. Congress. Elected first in 1992, Feinstein played a pivotal role in significant legislation, became a beacon of bipartisan consensus, and was the first woman to ever chair the Senate Intelligence Committee.
Last June, Feinstein celebrated her 90th birthday and returned to Washington from California after months of absence due to battling a constrictive lung disease. Physically frail, she now relies on a wheelchair and has been grappling with memory issues for an extended period - longer than many close to her are willing to admit. At times, Feinstein even struggled to respond to simple questions like, "How are you?"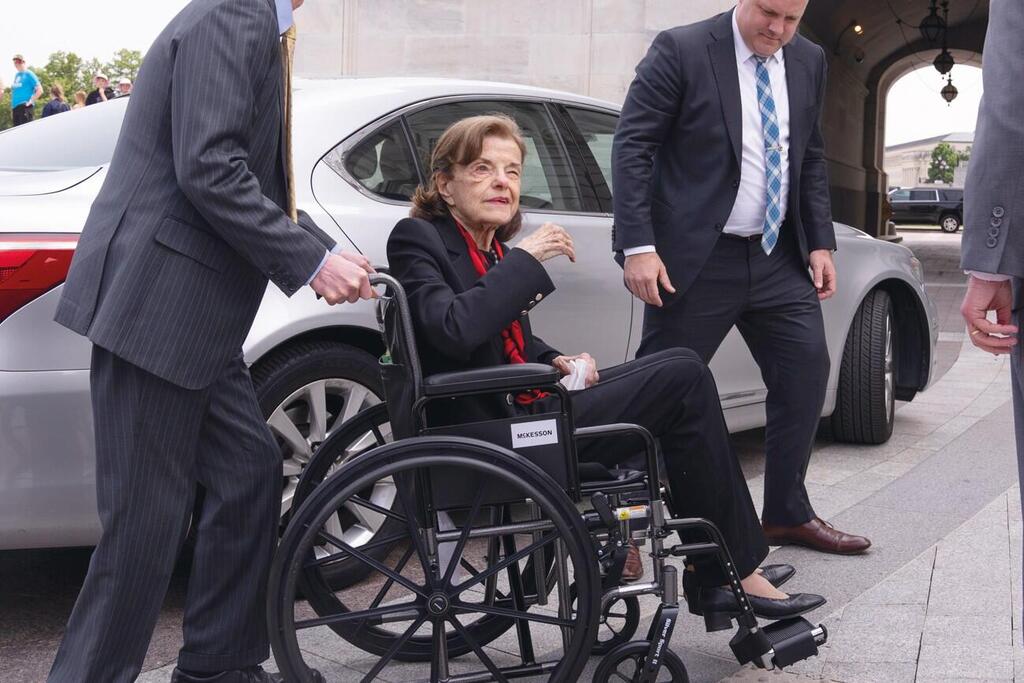 Last weekend, Feinstein participated in a routine discussion in the Finance Committee, which culminated in a resolution being put to vote. Feinstein was simply expected to indicate whether she was for or against the decision. Instead, she attempted to deliver a full speech. One of her aides immediately stepped in, whispering in her ear, while the committee chair, her Democratic colleague Patty Murray, repeatedly told her, "Just say aye." Clearly flustered, Feinstein eventually said "aye" and added a chuckle.
Nobody else chuckled; it was a heart-wrenching moment captured by TV cameras. This incident symbolically followed another hard-to-watch event from just a day earlier that went viral. In that footage, 81-year-old Mitch McConnell, the Republican Senate Minority Leader, froze mid-sentence. He stood silently, lips twitching for 20 seconds, before colleagues pulled him away from the microphones. Onlookers appeared to silently pray.
These two incidents might have remained as uncomfortable anecdotes, reminiscent of past events in what is a notably aged workplace, were it not for the U.S. already grappling with a question: How did we end up approaching the next presidential election with possibly the two oldest candidates in history? Joe Biden, at 80, is already the oldest president to occupy the White House, likely facing off against Donald Trump, 77.
Notably, the only topic on which Trump defends Biden is age. "He's not an old man," Trump wrote on his social media platform, Truth Social, "In fact, life begins at 80!" Life? Perhaps. Fitness to command a nuclear strike? That's debatable.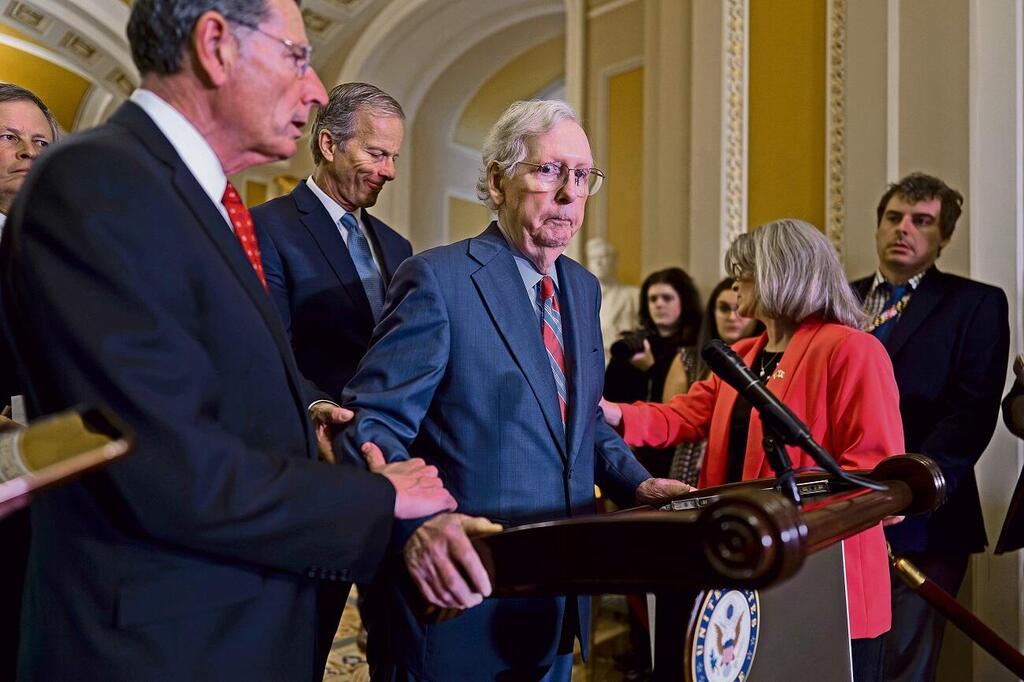 All who ran for re-election - won
For a nation that prides itself on being the "greatest democracy in the world" - even if there are asterisks by "democracy" - U.S. politics sometimes bear characteristics of totalitarian states. One such feature is gerontocracy (rule by the elderly) - a situation where leaders are significantly older than the majority of the population, and the longer they hold power, the more entrenched they become.
The best modern example is the Soviet Union in the 1980s, where the average age of the Politburo members was 70. In Iran, Ayatollah Khomeini ruled until he was 86, and Ali Khamenei is already 84. This doesn't bode well for the world's paramount democracy.
Millennials are now the largest generation numerically in the U.S., but they are one of the smallest groups in Congress because the Baby Boomers, who have long reached retirement age, remain in place. The most potent force in U.S. politics is truly the incumbency. Once you're elected, especially to Congress where, unlike the White House, there are no term limits, it's very challenging to unseat you. In the midterm elections last November, every senator who ran for re-election won.
Congress has a long history of legislators who stayed in office well past their prime, with some even dying at their desks. Republican Senator Strom Thurmond served in the Senate until the age of 100. He retired just months before his death in 2003 and remained a staunch opponent of the Civil Rights Act, a landmark legislation in the fight for Black equality, until the end.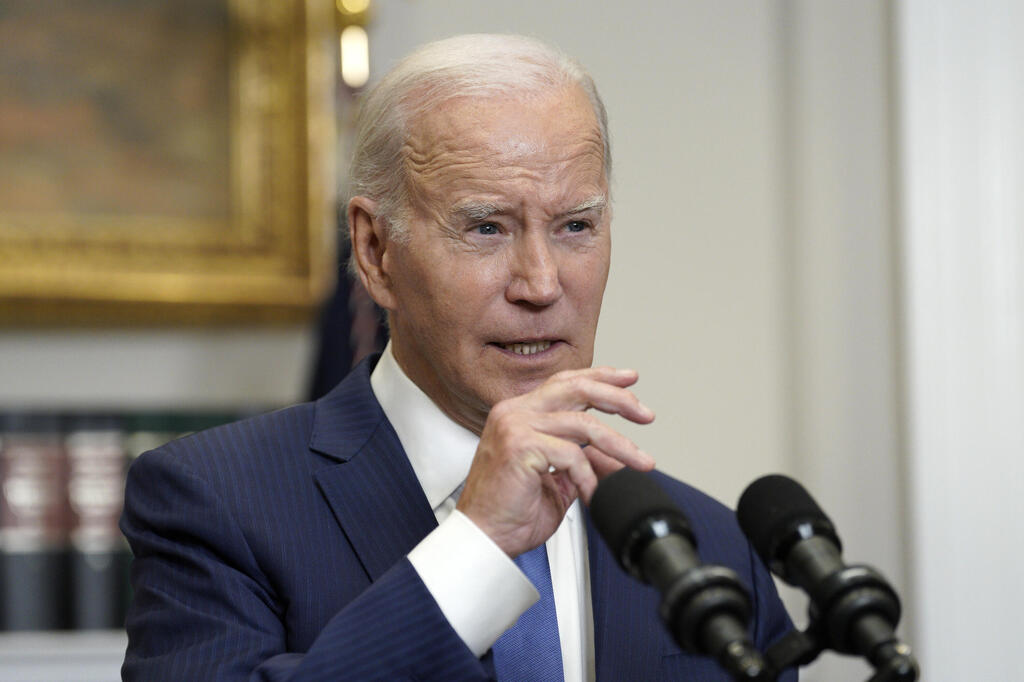 Democrat Robert Byrd was 92 when he passed away, still in office. The death of the renowned Senator Ted Kennedy in 2009, when he was 77 and gravely ill, cost the Democrats their supermajority in the Senate, influencing legislation for years to come.
Similarly, one of the reasons Democrats hesitated to press Feinstein to retire is simple math. Feinstein sits on several Senate committees, and replacing her would require Republican agreement in those committees. Given the current political climate, there's virtually no chance of that happening.
Take the case of Senator Thad Cochran of Mississippi. In 2014, at the age of 76, Cochran became disoriented on his way to the Republicans' weekly lunch in the Senate. Mistakenly trying to enter the Democrats' lunch, he needed assistance from journalists to locate the familiar room.
Despite such incidents, Americans generally aren't bothered by the age of their politicians. Dr. Damon Roberts from the University of Colorado conducted a survey, asking 1,000 voters if they preferred older or younger candidates. He found that both younger and older respondents equally supported a 23-year-old, a 50-year-old and a 77-year-old candidate. They appreciate youthful figures like Kennedy and Obama, but also venerable statesmen like Biden and Reagan.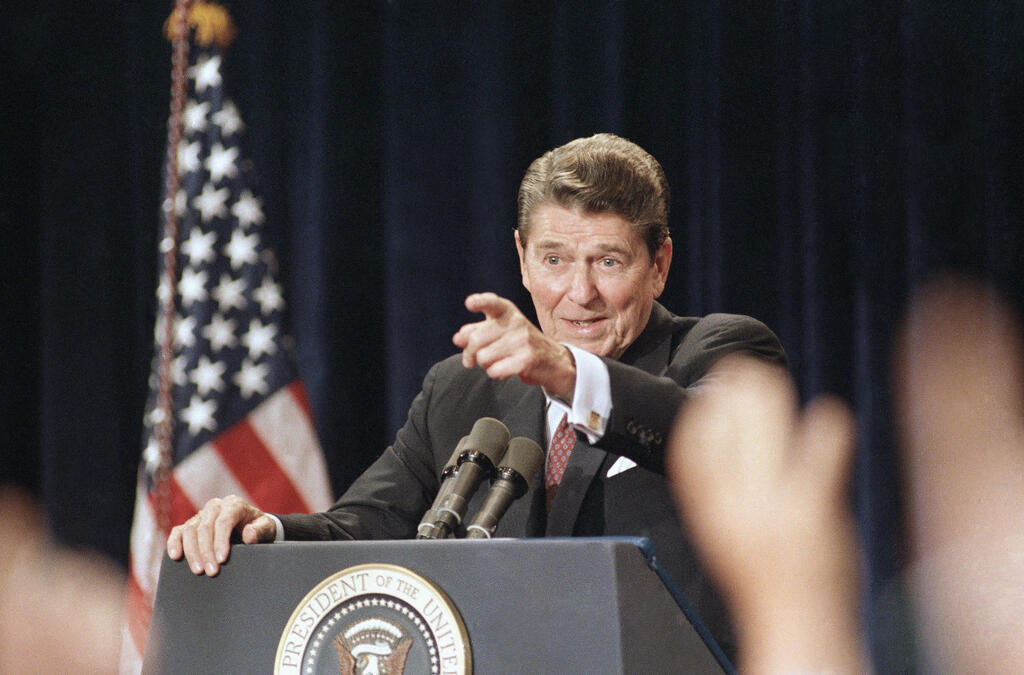 Ronald Reagan finished his second term just before his 78th birthday. In 1984, during a debate with the 56-year-old Democrat Walter Mondale, Reagan was questioned about his age. He successfully defused the issue with a humorous remark that became iconic, "I am not going to exploit, for political purposes, my opponent's youth and inexperience."
In 1994, nearly six years after leaving the White House, Reagan announced that he had Alzheimer's. Later, one of his sons revealed that Reagan had started showing signs of the disease even before his second term as president. The question of how the White House concealed Reagan's condition for years remains unanswered to this day.
But even Ronald Reagan was young compared to the age Joe Biden or Donald Trump would be during their second terms, leading Americans, for the first time, to seriously consider the age of presidential candidates.
Biden successfully passes his annual check-ups and makes a point to showcase his excellent physical fitness, including well-documented bike rides. He has carried verbal gaffes and slips from his youth; this tendency for misspeaking isn't related to his age. It happened to him at 40. But now he's 80, and that can't be hidden. Neither can the embarrassing moments, the on-stage confusion or the glazed look in his eyes when he seems momentarily disoriented — all of which routinely go viral on social media and become fodder for the right.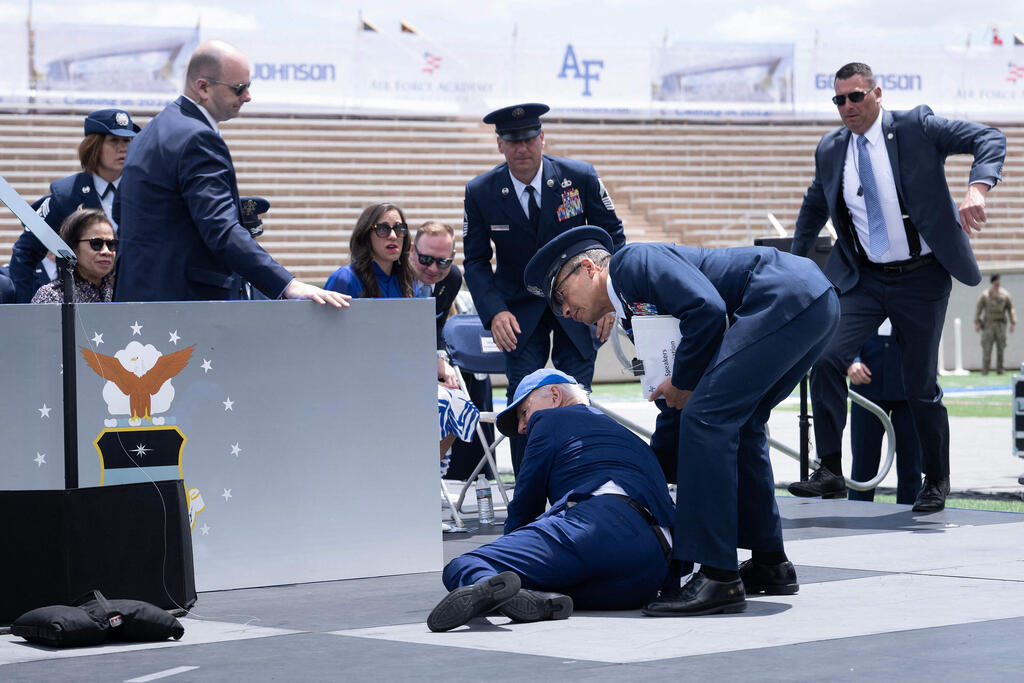 In June, Biden tripped over a sandbag while on stage at the Air Force Academy's graduation ceremony in Colorado. In recent weeks, he's been using the shorter handrail when boarding Air Force One, and since the fall in Colorado, he hasn't indulged in one of his favorite pastimes: spontaneously buying ice cream in the middle of the day and chatting with Americans in line.
Dr. Kevin O'Connor, Biden's physician, stated after the president's annual checkup in February that "he remains fit for duty and carries out all of his responsibilities without any exemptions or modifications." However, whether fair or not, this isn't what Americans perceive. According to an NBC poll from June, 68% of registered voters expressed significant or moderate concerns about Biden's mental and physical capability to serve as president, compared to 55% who said the same about Trump.
Questions surrounding Biden's age have become the Republicans' most potent weapon at the moment. The recent improvements in the economy and the sharp decline in the number of migrants trying to cross the border with Mexico have stripped the Republicans of significant campaign talking points.
Democrats, on the other hand, are rallying behind him, and he has received almost full support from all party factions. In the U.S., it's quite uncommon to challenge an incumbent president within one's party.
Nikki Haley kicked off her campaign by proposing that politicians over the age of 75 undergo mental fitness tests. "America hasn't passed its prime, it's just our politicians who have," Haley said
Democratic Congressman Ro Khanna, 46, from California, was the 2020 campaign chair for Bernie Sanders, who is even older than Biden. This time around, he's firmly supporting Biden, with one reservation. "Faced with the threat of a Trump comeback, Democrats know that we need a brand Americans trust," Khanna told the Los Angeles Times. "So we're not gambling on someone new. But after Biden beats Trump, there'll be a need for a broad overhaul of politicians who've held positions for decades."
On the other side, Republicans entirely ignore Trump's age. None of his primary rivals dare to mention his age, fitness or the mounting charges against him. When someone does bring up the age topic, they focus only on Biden. Ron DeSantis, the 44-year-old governor of Florida, pointed out last week that Biden became a Senator in 1973, five years before he was born.
Another primary contender, former U.N. Ambassador Nikki Haley, 51, kicked off her campaign by proposing that politicians over the age of 75 undergo mental fitness tests. Even though she aimed her comments at Biden, she's well aware that Trump is 77. "America hasn't passed its prime, it's just our politicians who have," Haley said.
Both parties have a wealth of talented younger forces, yet the generational shift that should be in full swing now is stymied amid the current cold war between conservatives and liberals.
Rising Democratic stars—Vice President Harris, California Governor Newsom and Michigan Governor Whitmer—have stepped aside, believing only Biden can beat Trump.
On the Republican side, the likes of DeSantis, Haley and Tim Scott can't get a foothold as Trump consumes all the attention. The U.S. had a series of young, energetic presidents—Clinton, Bush, Obama—but now seems mired in a sort of limbo, unable to move forward.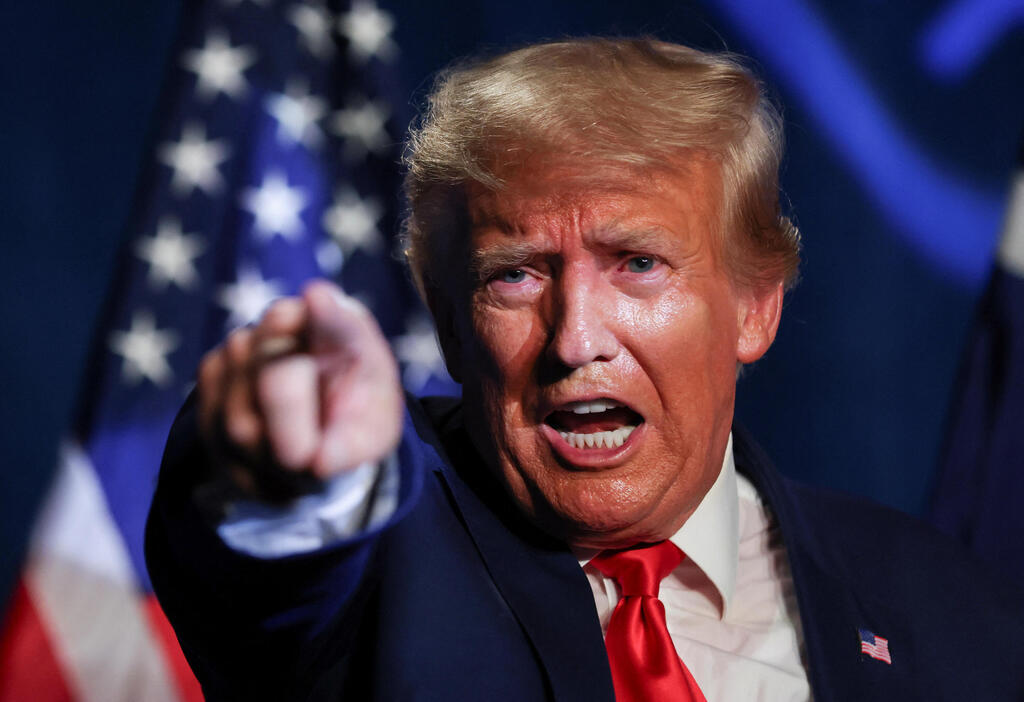 Moreover, youth doesn't always guarantee better health. Pennsylvania's freshman Senator John Fetterman, only 53, suffered a stroke just days before the Democratic primaries last year. He managed to win the race, but struggled with speech and underwent treatments for depression. He now mainly gives interviews using an iPad that transcribes questions in real time. On the other hand, Bernie Sanders, at 81, appears and sounds as sharp as when he first arrived in Congress in 1990.
In a survey conducted by YouGov last year, most Americans supported age limits for public officials, but couldn't agree on the exact age. A cap of 60 would prevent 71% of the current Senate from serving, while a limit of 70 would exclude 30%."
Mitch McConnell, one of the most influential senators in history, has been serving in the Senate since 1985, ranking him 12th all-time. As a survivor of polio in his childhood, he has moved slowly throughout his life, exhibiting a slight limp and occasionally relying on someone to assist him up stairs.
Earlier this year, he struggled to read notes during a press conference, and he's known to have had at least three falls in the past year: he slipped on ice before a meeting in Finland, fell while disembarking a plane at Washington's airport, and had a tumble in a city hotel. The last fall resulted in a concussion and fractured ribs that sidelined him for weeks. Since his return to the Senate in the spring, McConnell has occasionally used a wheelchair.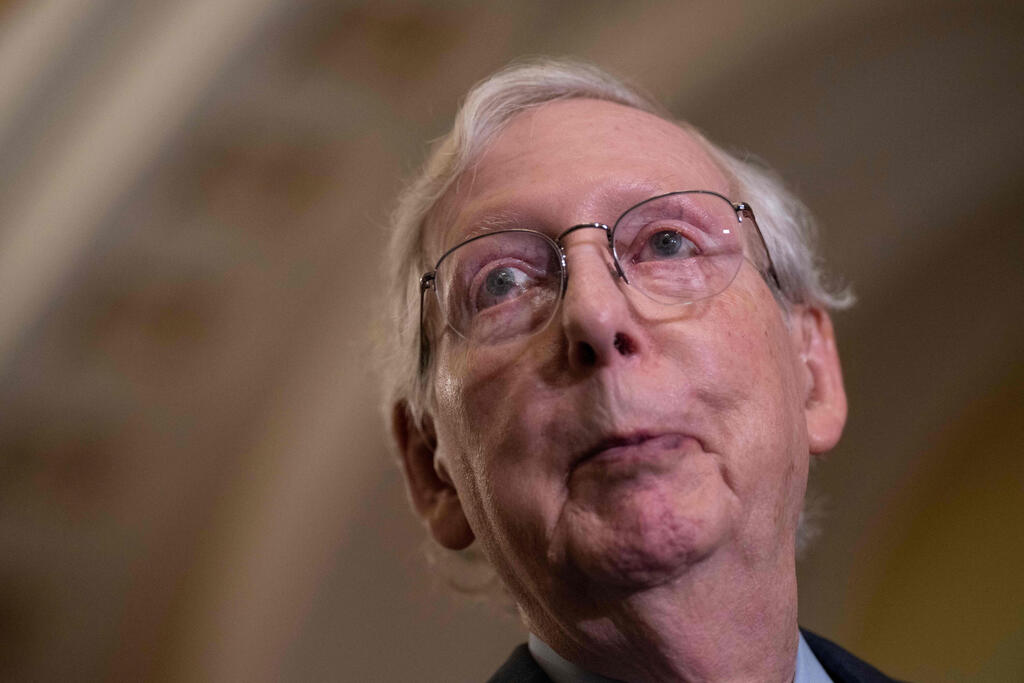 Unlike Feinstein, who announced she won't run in 2024 after facing considerable pressure, it remains unclear what McConnell intends to do. Unlike Feinstein, there's no definitive evidence of cognitive decline in his case. Yet, similar to Feinstein, no one around him dares to suggest it might be time to retire and spend time with his grandchildren.
"I don't know what the magic number is, but generally speaking, by golly, when you get into your 80s, you really should slow down a bit," Trent Lott, now 81 and a former Republican Senate Majority Leader who retired at 67 to make significant earnings in the private sector, told The New York Times.
Like many children of aging parents, politicians' surroundings often avoid this difficult conversation. Every member of Congress has a team that typically tells them what they want to hear, and no one wishes to lose a coveted job simply by suggesting their boss should step down.
Instead, aides restrict journalists' access, meticulously schedule their lawmaker's day, and hope for the best. While the White House is known as a place where each year feels like seven outside, the U.S. Senate is the opposite — such a comfortable, safe and worry-free bubble that one could live inside it until they either pass away or lose in the primaries, whichever comes first.