IDF Chief of Staff Lt.-Gen. Herzi Halevi paid a secret visit to Bahrain on Thursday, according to local media in the Gulf state.
Bahraini news site Akhbar Al Khaleej shared a photo of Bahraini Crown Prince HRH Salman bin Hamad Al Khalifa greeting a "delegation of senior security officials", with Halevi, in civilian clothes, also in attendance.

According to the report, discussions revolved around the importance of maintaining regional security. The meeting was not reported on by Israeli media.
"The Crown Prince wanted to emphasize that security and stability are the top priority and that all parties should always act to maintain them," the report said.
"He noted the importance of meetings like these, which aim to strengthen security and have an important role in creating a unified line of thought and a common vision to achieve regional and global stability.
Such collaborations guarantee mutual protection of everyone in the face of the existing challenges, and reaching peace and paving the path to prosperity."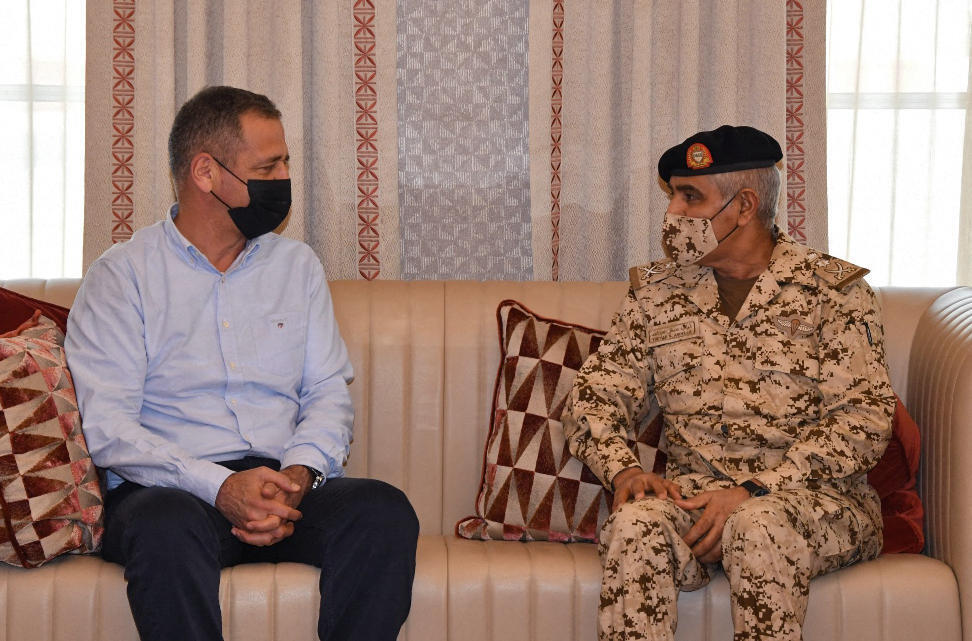 Halevi's predecessor Aviv Kochavi visited Bahrain last year after then-prime minister Naftali Bennett and then-defense minister Benny Gantz also visited the country.
Israel and Bahrain share extensive security cooperation, and the Israeli Navy has an attaché based in the Bahraini capital Manama.
Meanwhile, Saudi newspaper Elaph published an interview with an IDF official in which he said that Israel "will not hesitate to resolutely attack any Iranian arms shipment that arrives in Syria under the disguise of humanitarian aid" after the devastating earthquake that hit the country.
He added that "we have intelligence about an Iranian intention to take advantage of the tragic situation in Syria and send Hezbollah weapons under the disguise of humanitarian aid."
Regarding Israel's quake relief to Syria, the official said that "the IDF did not receive any instructions to send medicine or supplies to Syria."