According to Jewish belief, the profit Abraham was circumcised at the age of 99. Armin Kahn, a Jew from Ukrainian, achieved a nearly identical feat. He recently underwent circumcision at the age of 96 in Toronto, Canada.
During World War II, the fact that he was not circumcised saved his life, but recently Kahn requested to undergo the procedure.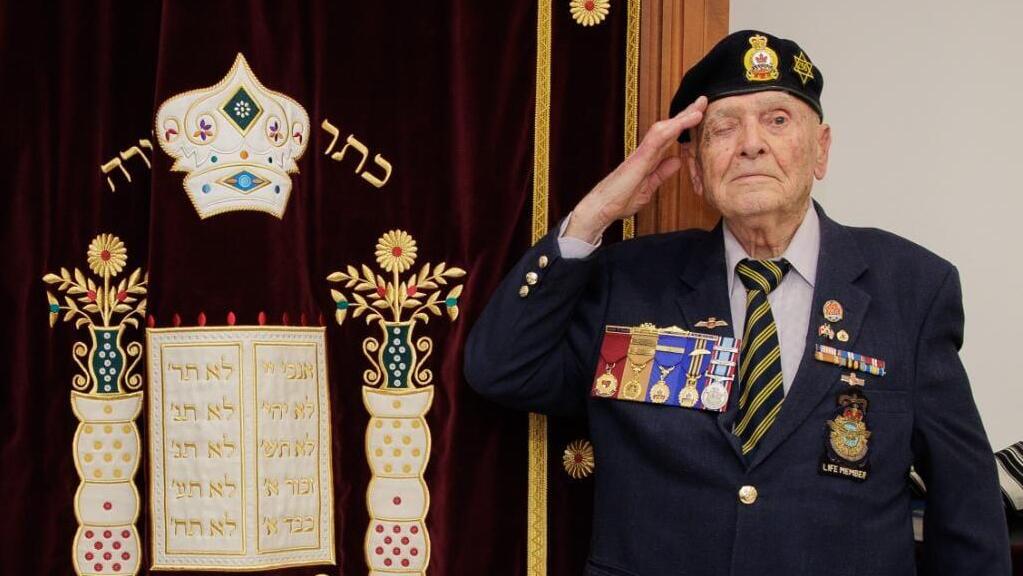 Kahn was born and raised in the city of Zviahel in Ukraine during the communist era. His only Jewish memories from childhood were his mother's conversations in Yiddish with her friends, eating matzah during Passover, and secretly lighting Hanukkah candles.
At the age of 15, when World War II broke out, he joined the partisans. In later years, he became a navigator in the Red Army Air Force.
In 1943, his plane crashed over the skies of Lithuania, and after several days during which he nearly starved to death, he surrendered himself to the local police, who collaborated with the Nazis. He was transferred to a prisoner-of-war and Russian citizen camp.
Before entering the camp, everyone was instructed to strip, and those who were circumcised were taken to a nearby forest and shot in the head. Kahn's life was spared.
After the war, he escaped from the Soviet Union, left a displaced person's camp in East Germany, and eventually migrated to Canada, where he has been living for over 70 years. He became more interested in Judaism in recent years, seeking assistance from a Chabad emissary in Toronto, Rabbi Yisroel Zaltzman.
Zaltzman learned that Armin had not yet been circumcised, and suggested he undergo the procedure. Kahn did not hesitate and immediately agreed. Within a week, Kahn visited a doctor and received medical clearance for the circumcision.
The circumcision was performed by a mohel who came especially from Baltimore, Rabbi Dr. Abraham Rosenberg, and Armin requested to be called by the name Abraham. "Now I truly feel like a free man," he said after the circumcision.
The celebration was twofold, as on the same day a circumcision was also performed on Rabbi Zaltzman's infant son. Shortly after undergoing the circumcision, the elderly Jewish man stood up at the baby's party and even sang and played songs on the accordion in Yiddish, Russian, and English. He sang "My Yiddishe Momme" and touched the hearts of all those present at the festive celebration.