Jérémie Cohen, a 31-year-old observant Jewish man, died last February when a tram hit him in Bobigny, a town in the northeastern suburbs of Paris.
Now his family released surveillance camera footage showing him fleeing a group of assailants, which they claim targeted him due to his Jewish appearance, seconds before being fatally run over.
Cohen was taken to the hospital in critical condition and succumbed to his injuries shortly later.
The footage was discovered after Cohen's family requested eyewitnesses to send them videos from the scene.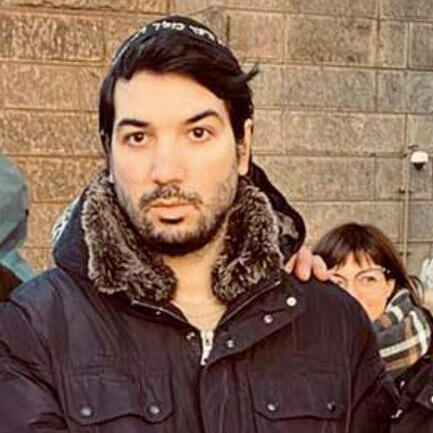 Jérémie's father, Gerald, and brother Rafael revealed the story in an interview with Radio Shalom of the local Jewish community in Paris. They claimed that while the footage was handed over to the authorities, the investigation was stalling and demanded it be expedited.
Presidential candidate Eric Zemmour, who is Jewish, took to Twitter to voice his frustration at Cohen's death.
"The images of Jérémie Cohen's death are chilling. The death of yet another one of our children and the deafening silence on the facts revolt me. Did he die while escaping those scum? Did he die because he was Jewish? Why is this case hushed up?"
French Member of Parliament Meyer Habib, who is also Jewish, said that "the circumstances of the death of Jérémie Cohen, a 31-year-old observant Jew, appear to have been much more dramatic. The victim, who according to all the evidence, wore a skullcap on his head, tried to escape, as the video clearly shows, from a gang of thugs who attacked him. As he runs away from them, he did not see the train coming in his direction. The pictures are awful. It breaks everyone's heart," Habib said.
"Today, I spoke to the interior minister who confirmed to me that authorities were taking the issue very seriously and that the case is being dealt with by the justice system. I also contacted the Justice Ministry and I am waiting for an answer on the matter."