For the very first time, the Turkish Academy of Sciences (TUBA) has awarded an Israeli professor an honorary commendation in a ceremony attended by Turkish President Recep Tayyip Erdogan.
TUBA's annual awards ceremony celebrates academic achievements pertaining to Turkey by researchers the world over. This year, the social sciences award was given to Prof. Amnon Cohen of the Department of Islamic and Middle Eastern Studies at the Hebrew University in Jerusalem for his trailblazing research about the Land of Israel and Jerusalem under Ottoman rule.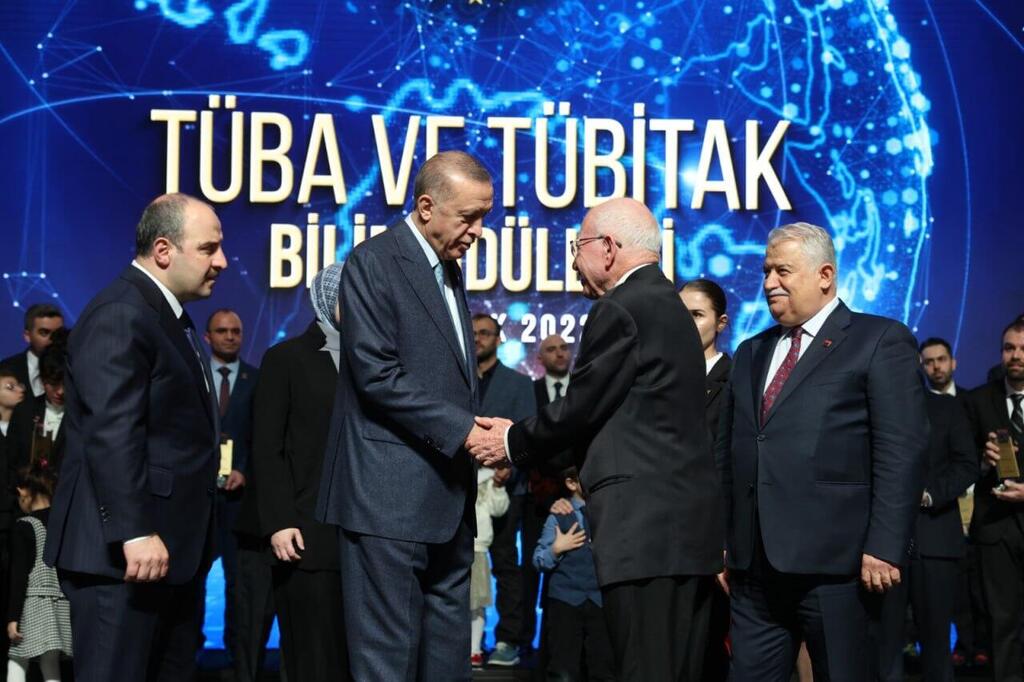 The honor comes with a $30,000 grant.
Prof. Cohen, 86, has extensively studied the Jews of the Land of Israel under the rule of the Ottomans — an empire spanning from Southeast Europe through Western Asia and North Africa that ruled over the Holy Land between the 14th and early 20th centuries.
The award's governing committee said: "Prof. Cohen's research created several books about control of Israel for 400 years. He was a deserving candidate due to his many years of excellence in a field that looks far beyond Ottoman control of Istanbul, Antalya and the Balkans."
Prof. Cohen embarked on his academic path at the Hebrew University back in the 1950s. He gave lectures all across the globe and served as head of the university's Department of Islamic and Middle Eastern Studies. His books have been translated into multiple languages. His other accolades include the prestigious 2007 Israel Prize, the state's highest cultural honor.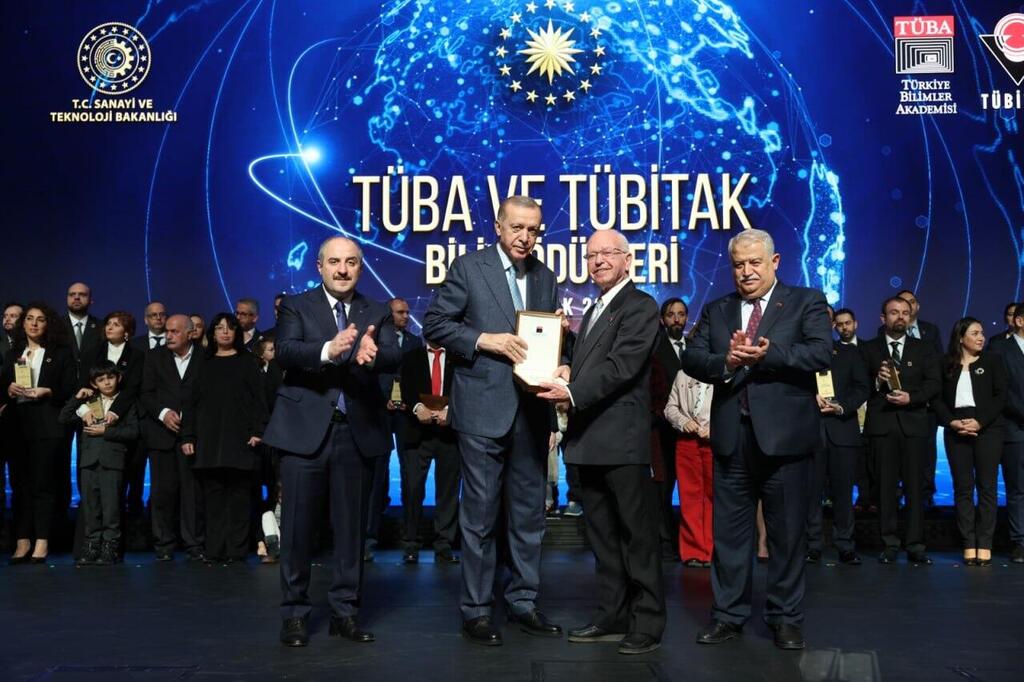 President Erdogan hailed Prof. Cohen without mentioning bilateral ties with Israel. "The ceremony in Erdogan's palace was very impressive," said Prof. Cohen. "He awarded me with honorary membership in the Turkish Academy of Sciences and a medal showing the Mediterranean in the Middle Ages. I extended an invitation to him to come visit our university in Jerusalem and he was enthusiastic about it."
Israeli Ambassador to Turkey Irit Lillian said: "This award emphasizes cooperation between Israel and Turkey. The connection between both countries' civil societies is of unique significance in fields of medicine, academia and social sciences. The award given to Prof. Cohen is a clear indication of Turkish appreciation of the achievements of Israeli academia."