The City University of New York (CUNY) is under fire once again
for antisemitism
following a controversial commencement ceremony at the CUNY law school earlier this month.
Fatima Mousa Mohammed, a law school student of Yemenite origin and an activist with Students for Justice in Palestine, was selected to represent the class of 2023. Mohammed gave a 12-minute commencement speech in which she dedicated a considerable amount of time to accusing Israel of "indiscriminate" murder of children, applauding CUNY for endorsing BDS, and bashing Zionism.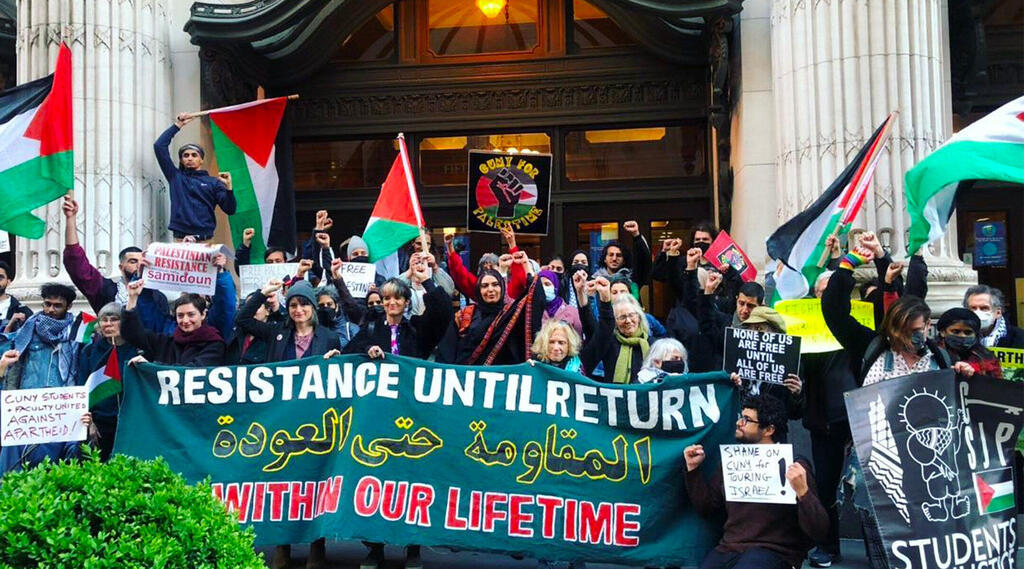 Mohammed also condemned CUNY for the fact they continue to "train and cooperate with the fascist NYPD, the military…[and] to train Israeli soldiers to carry out that violence globally."
"We are the student body and faculty that fought back when the investor-focused administration attempted to cross the BDS picket line, saying loud and clear that Palestine can no longer be the exception to our pursuit of justice, that our morality will not be purchased by investors," said Mohammed, insinuating that Jewish or pro-Israel "investors" are involved.
Mohammed closed her speech by calling on her classmates to conduct a "revolution" against the American legal system which "upholds white supremacy" and to use their anger as "fuel for the fight against capitalism, racism, imperialism and Zionism around the world."
Shortly after the speech went viral on social media, additional footage of Mohammed surfaced at an anti-Israel rally in which she urged attendees to "demand that Zionist professors are not welcomed on your campus. Demand that Zionist students are not present in spaces when Palestinian students are."
Her commencement speech was originally uploaded by CUNY to YouTube last week, but after uproar on social media over the antisemitic undertones of Mohammed's speech, the university removed the video. For social media, however, it was too late.
Mohammed's speech went viral, drawing harsh condemnation from elected officials, Jewish organizations and activists around the world, who are now calling on the government to cut funding to the public university.
Gerard Filitti, senior counsel at the Lawfare Project, stated that "the Jew-hatred at CUNY is systemic, all the more so at the law school. A reporting portal is a necessary first step, and having the foresight to withhold funding is one way to bring CUNY to the table."
Congressman Mike Lawler (R-NY) echoed the same, "This is exactly why I am passing legislation to defund universities for practicing and promoting anti-Semitism… CUNY should be ashamed – and lose all federal funding it currently receives."
On the other side of the political aisle, the condemnation on social media was just as severe. Democratic Congressman Ritchie Torres wrote, "Imagine being so crazed by hatred for Israel as a Jewish State that you make it the subject of your commencement speech at a law school graduation. Anti-Israel derangement syndrome at work."
New York City Councilwoman Inna Vernikov similarly condemned the speech, writing, "If anyone had doubts on what's going on at CUNY, and if the hearing we held did not convince you, here it is: Vile, unabashed hatred for America, Israel, NYPD, & democracy."
Jewish organizations such as the Anti-Defamation League (ADL) and the Jewish Community Relations Council of New York (JCRC-NY) also condemned Mohammed's speech, with ADL stating, "We are appalled to see such an egregious display of hostility toward "Zionists" (which is how many Jews see themselves) and Israel in CUNY Law's commencement address."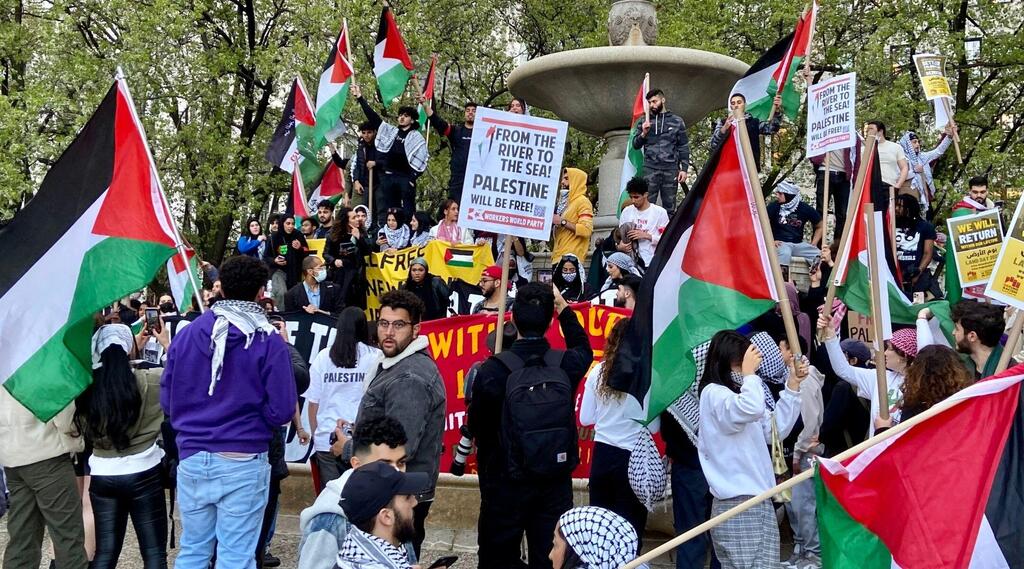 CUNY has a budget for 2023 of approximately $4.3 billion USD, the majority of which comes from the state, and has 25 colleges in New York with approximately 260,000 students.
In recent years,
it's become a hotbed of antisemitism
, and last year a similar speech by anti-Israel activist
Nerdeen Kiswani
took place at the CUNY law school, prompting a cut in funding to CUNY from the state. Kiswani is also the co-founder of Within Our Lifetime, the organization responsible for protesting outside Jewish institutions in New York City calling for "intifada."
CUNY is currently under federal investigation by the U.S. Department of Justice for an ongoing trend of antisemitic incidents.