Foreign Minister Yair Lapid meets with his Egyptian counterpart Sameh Shoukry in Brussels for their first bilateral talks since Israel's new government took office last month.
Shoukry "stresse[d] the need to resolve the current stalemate between the Palestinian and Israeli sides, leading to just and comprehensive peace negotiations," the Egyptian Foreign Ministry said on Twitter, alongside images of the two top diplomats meeting.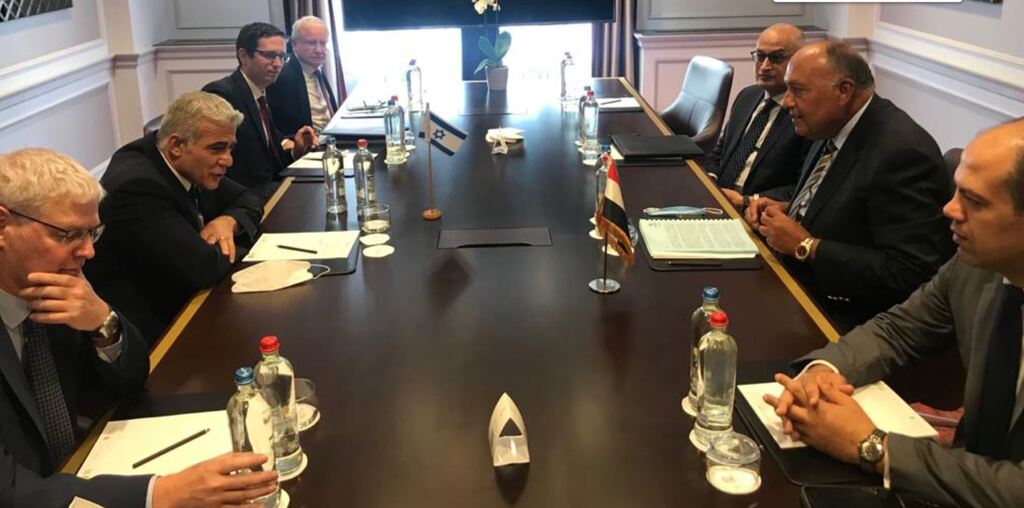 Egypt has been playing a key mediating role in the negotiations between Israel and Hamas following their 11-day conflict in May.
Meanwhile, Palestinian and Arab sources have in recent days reported accelerated activity in preparation for the resumption of the diplomatic process between the Palestinian Authority and Israel, mediated by Egypt and Jordan.
According to a Palestinian source, Amman and Cairo have been working behind the scenes since the inauguration of U.S. President Joe Biden in January to bring about a Israeli-Palestinian summit under the auspices of the Quartet of international peacemakers and an international conference.
U.S. Deputy Assistant Secretary of State for Israeli and Palestinian Affairs Hady Amr is expected in the region next week for his first visit since the new government was sworn in last month.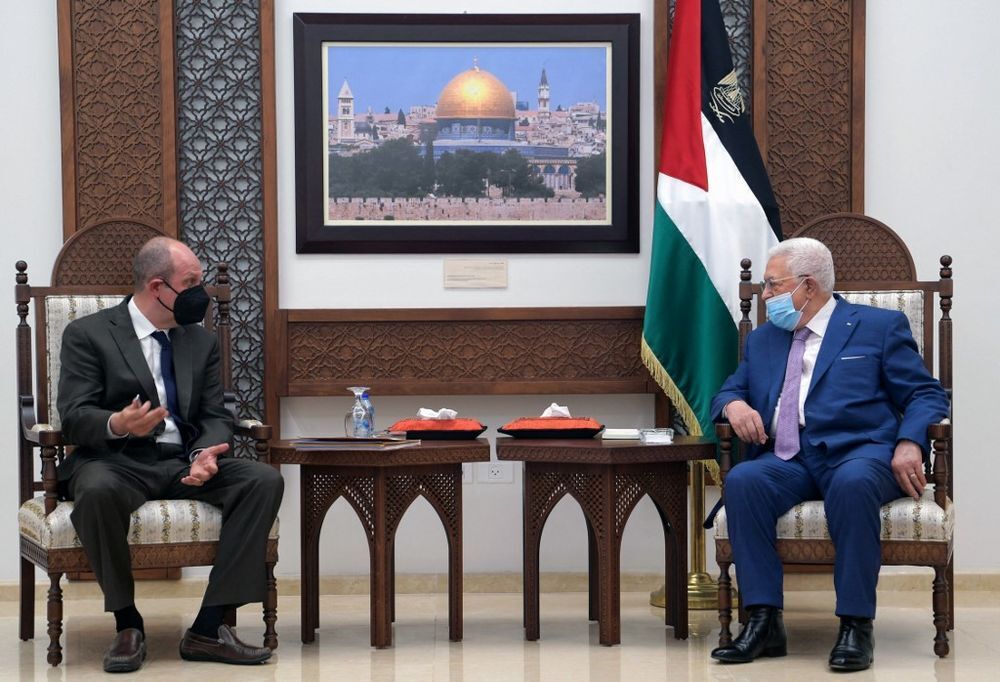 Amr's visit will focus on issues including transferring Qatari financial aid to Gaza while bypassing the Hamas terror group that rules the coastal enclave.
The emerging proposal would see $30 million in Qatari cash infused into the territory's economy through the United Nations each month and possibly through the Palestinian Authority further down the road.
Another option would see some of the grants transferred to families in need through Gaza's postal banks after the Shin Bet domestic security agency ensures the funds do not fall into terrorist hands. Part of the money would go to funding employment programs and the acquisition of fuel.
Palestinian sources said last week that the U.S. was not satisfied with the progress in talks on rehabilitating the Gaza Strip after it was pounded by Israel in the May conflict, and that Amr would also address this issue in talks.
A senior official in Palestinian President Mahmoud Abbas's Fatah party said that issues such as Israel's actions in Jerusalem, the future of Palestinian families facing eviction from their East Jerusalem homes and the issue of reuniting Palestinians with Israeli spouses would also be on the table.