Hundreds of members of the Christian community in Haifa, took to the streets to protest the arrival of members of an extreme Jewish sect, to a local monetary to pray. "Preserving Haifa's coexistence is very important to us, but the monastery is very sacred to us," community members said. "If they come here, we'll remove them."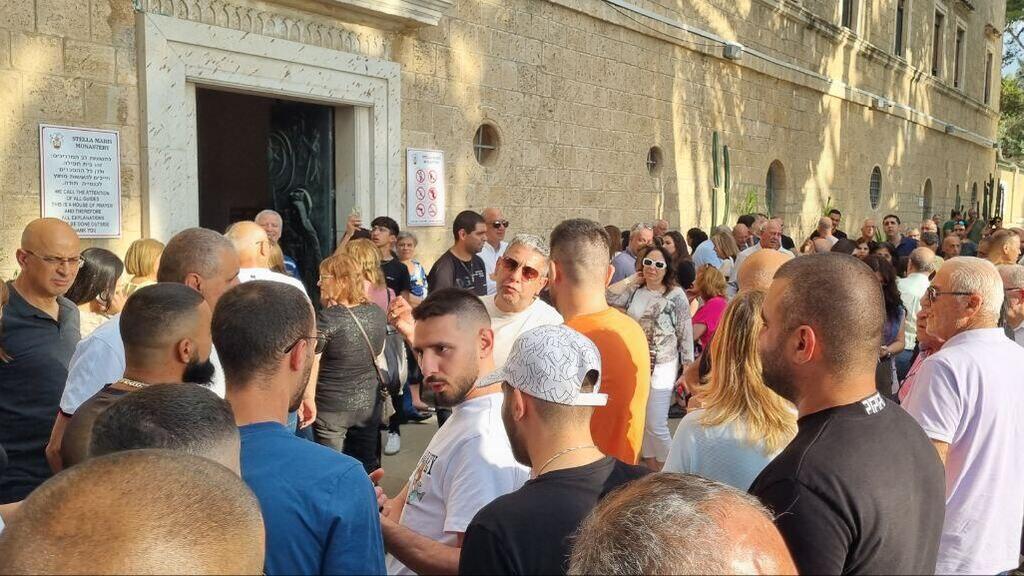 A group of followers of the convicted felon Eliezer Berland who heads a Yeshiva in Jerusalem as well as a large group of followers proclaimed the Stela Maris Monastery on Mount Carmel, to be the site where a Jewish biblical prophet was buried. Their presence in the Christian site has caused tension with the local community.
Catholic-Christian residents in Haifa called on the police to prevent the Jewish group from entering the site. "They're trying to spread hatred and conflict," said Shadi Mtanis, who participated in the protest. "When previous governments were in charge, they didn't dare to do this. If they come here, we'll remove them. We came to protest, and we expect the police to act."
Jewish attacks against Christians by Haredi extremists have been increasing in recent months, predominantly in Jerusalem although attacks on holy Christian sites by Jewish groups, including arson attacks, took place repeatedly in the past decade.
Last week, the police arrested a 53-year-old man who forcibly removed one of the Jews from the monastery. The arrest came after a video was uploaded to social media. The suspect was quickly released.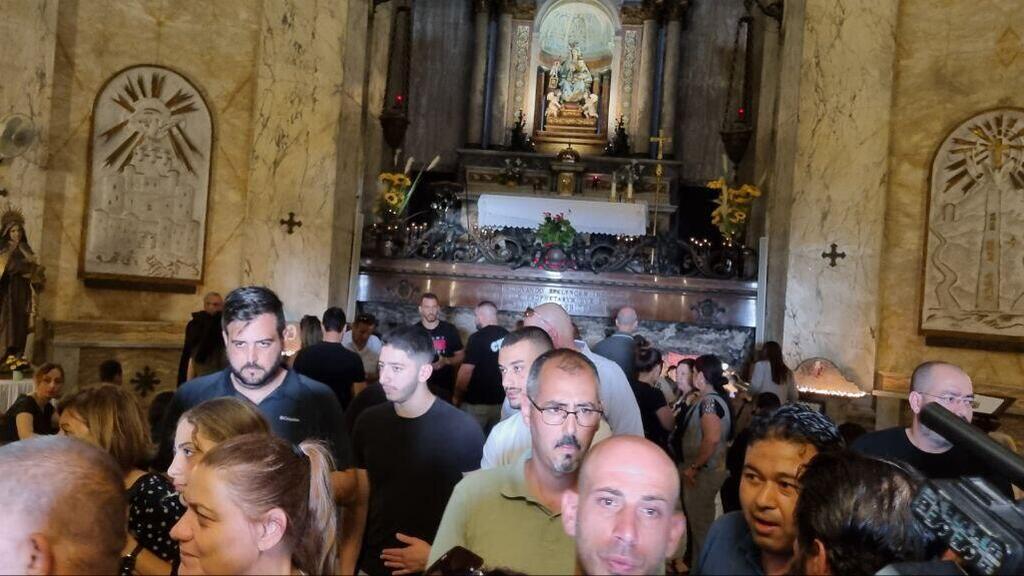 Earlier another clip appeared on social media showing the Hasidic Jews inside monastery grounds with Arabic text attached to it claiming "This is an attack on one of the holiest places for the Christian community."
"Our rabbi, Rabbi Berland, was born in Haifa, and he used to come here to pray. It's a tradition. Maybe you just didn't see Jews praying here because not everyone is aware of it," the sect members said.
On Sunday, police consulted with local municipal authorities on how best to prevent an escalation of violence, including increasing troop presence on and around the site. They also decided to consider the monastery a potential target requiring immediate police response in case of emergency.