Saudi Arabia asked the U.S. to provide security assurances and help to develop its civilian nuclear program as a condition for warming ties with Israel,
The Wall Street Journal
reported Thursday.
According to officials involved in discussions between the two countries, striking a normalization deal between Israel and Saudi Arabia has become a priority for President Biden and Prime Minister Benjamin Netanyahu.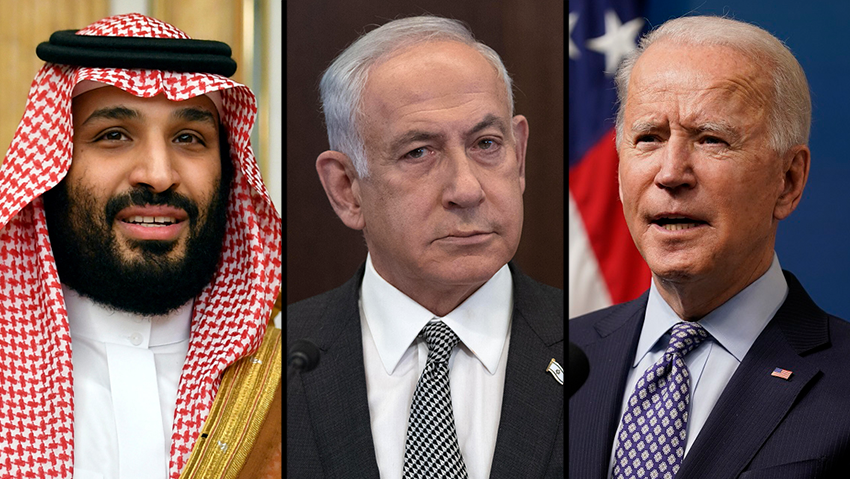 Israeli and American officials worry that agreeing to the Saudi demands would assist the Gulf Kingdon in attempts to develop their own nuclear weapon, thereby accelerating the nuclear arms race in the region.
The Biden administration is deeply involved in the complex negotiations, following the looming confrontation with Iran over its nuclear program and military aid to Russia during the Ukraine war, as this move would reshape the Middle East's political landscape.
The Saudi demands for security guarantees and nuclear aid are the primary obstacles to a deal, while some Washington lawmakers would likely oppose such measures. There remains caution in Riyadh about striking a deal that would come under fire in the Arab world and exacerbate tensions with Iran, the paper said.
Daniel Shapiro, a former U.S. ambassador to Israel who now focuses on strengthening Israel-Arab world ties as a distinguished fellow at the Atlantic Council, called a potential deal "a very tough Gordian knot to cut."
"Normalization between Israel and Saudi Arabia, facilitated by the United States, is in all three parties' interests," he said. "But that doesn't mean it's easy to arrange."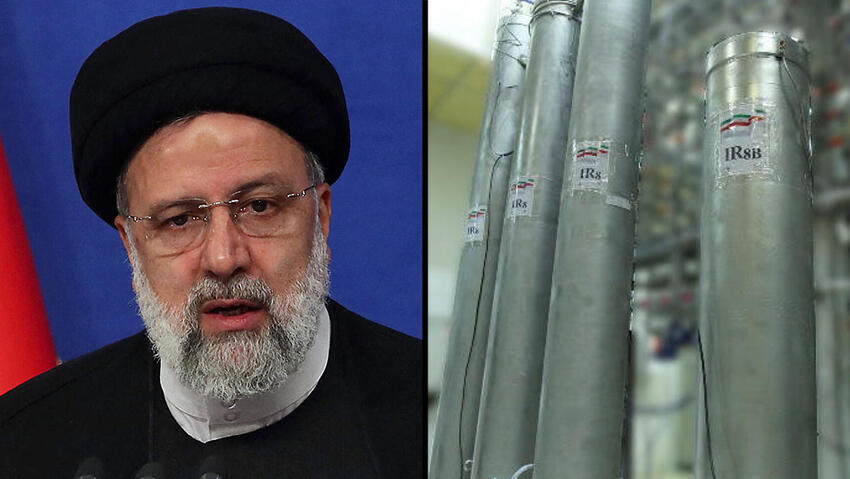 A Saudi-Israel deal could also kill the Palestinian hopes of creating an independent state. For decades, the Saudis have said publicly that a Palestinian state is a prerequisite for recognizing Israel.
But Israeli officials say Saudi Arabia hasn't sought significant concessions on the Palestinian issue as part of the talks.
"Discussion of the Palestinians was pretty dismissive," said John Hannah, national security adviser to former Vice President Dick Cheney and a fellow at the Jewish Institute for National Security of America.
Saudi Arabia also faces risks at home if it establishes diplomatic relations with Israel, with polls showing mixed opinions.
Opposition among Saudi citizens to establishing ties with Israel has fallen to 38% in 2022 from 91% in 2014, according to a recent poll by the Arab Center for Research and Policy Studies. But the same poll found that, when Saudis were asked if they openly support normalizing with Israel, only 5% said yes in 2022, compared with 12% in 2016.
Crown Prince Mohammed bin Salman has indicated that he wants to see significant support among Saudi citizens before he agrees to any deal, according to people who have met with him to discuss the issue.