Israeli demonstrators protesting the government's judicial overhaul on Wednesday clashed with police as nationwide rallies over the legislative push turned violent.
At first, the police stood by to maintain order, but as the protesters blocked the main thoroughfare, an order was given, and stun grenades were thrown into the crowd. The police then deployed crowd dispersal measures against the protesters including, water cannons and tear gas.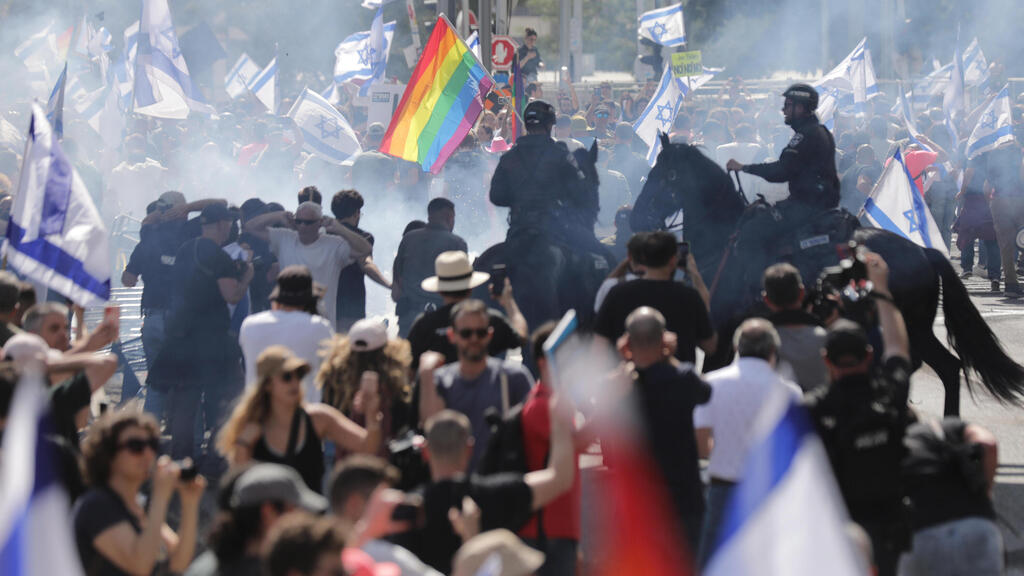 This was an escalation in the protests that were mostly conducted without police intervention over the past weeks, including in mass demonstrations outside the Knesset.
Organizers said at least 11 protesters were hurt and at least 37 were arrested.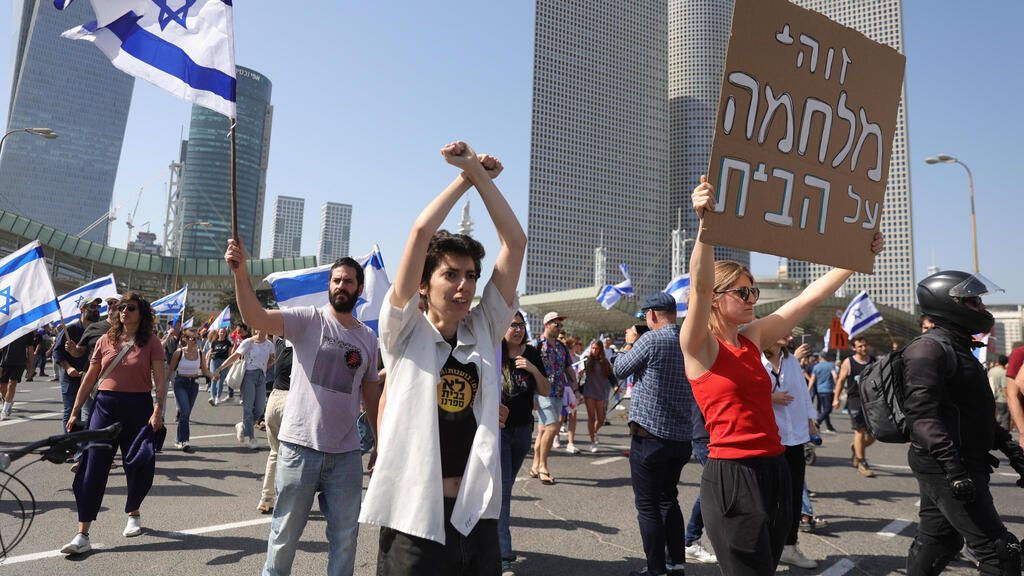 Earlier on Wednesday, thousands gathered at a busy intersection leading into Israel's largest metropolis carrying flags and signs calling the coalition's moves "an assault on Israel's democracy."
National Security Minister Itamar Ben-Gvir was at the police headquarters overseeing activities. He called the protesters "anarchists," and pledged he would not allow disruption of day-to-day life. Prime Minister Benjamin Netanyahu said Ben-Gvir had his full support.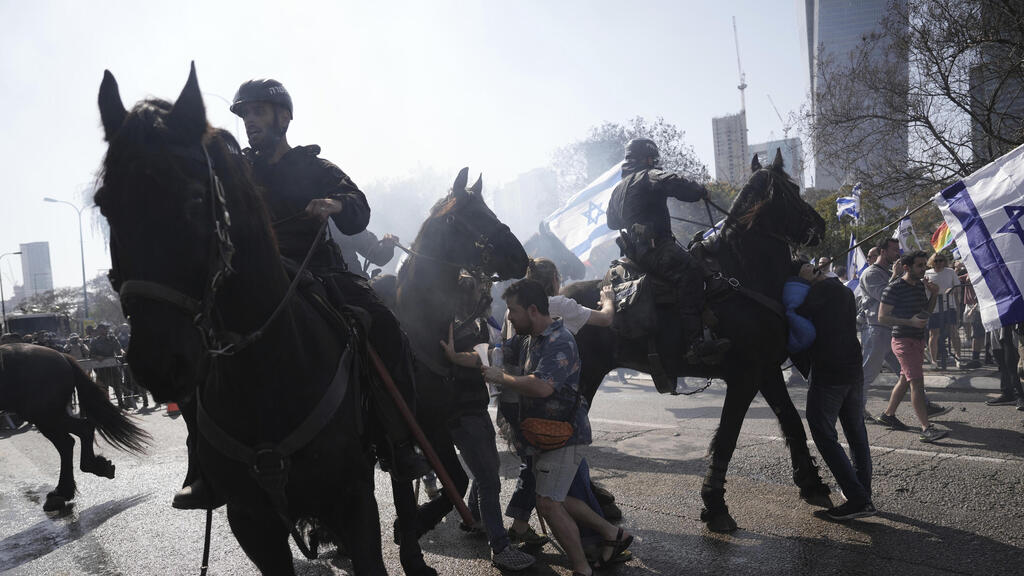 The prime minister also accused opposition leader Yair Lapid for encouraging the demonstrations. "He does not want to reach agreements and refuses our calls for dialogue," the premier said, while police clashed with protesters in Tel Aviv.
Netanyahu said the demonstrations must not block roads and disrupt routine. "No one wants to see our country reduced to anarchy," he said.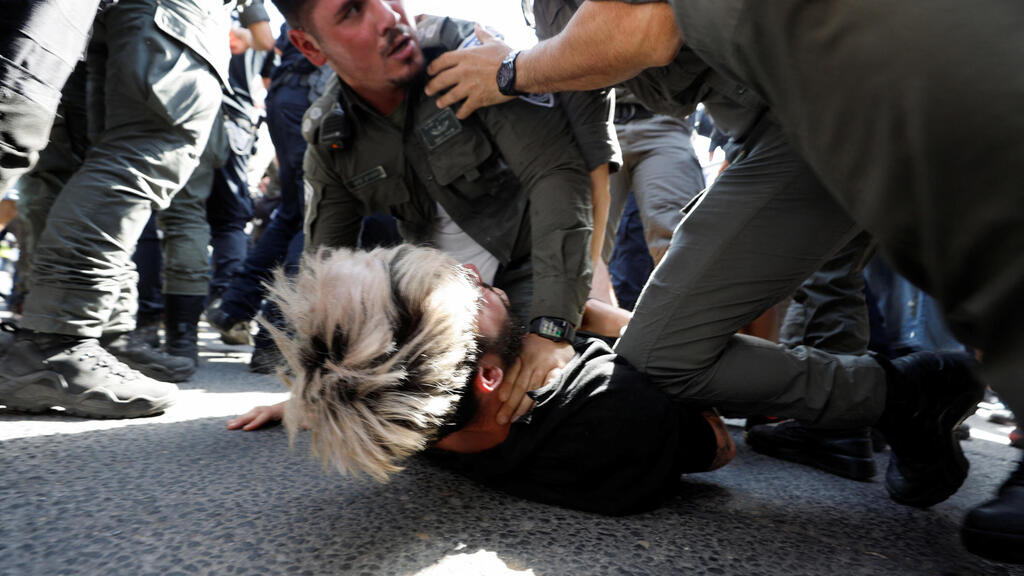 The police claimed that protesters threw stones at officers, an allegation that was denied, including by former Prime Minister Ehud Olmert, a critic of Netanyahu, who was present.
"I did not see the police arrest any of the hundreds of rioters who burned Huwara on Sunday," he said.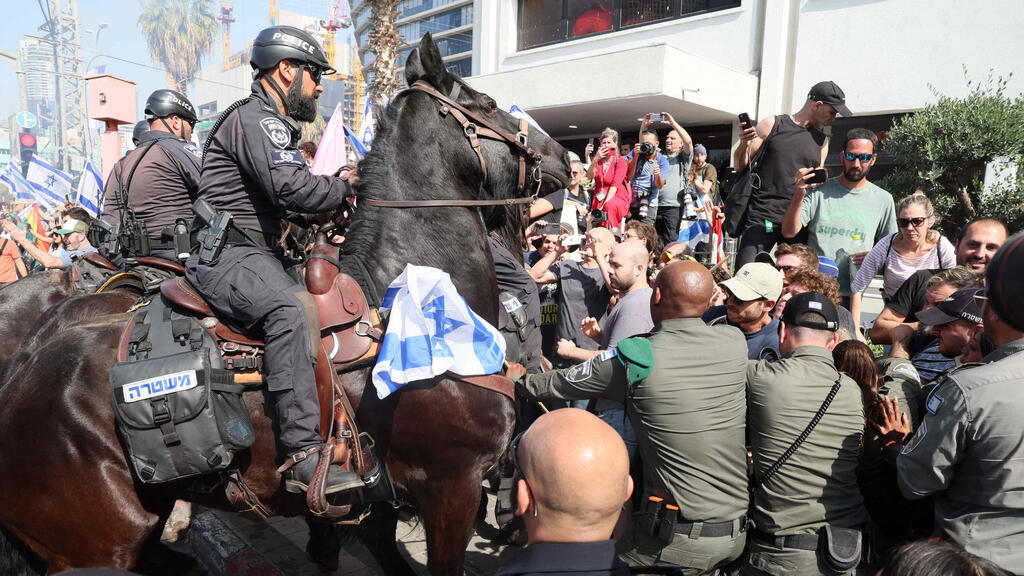 The IDF reported it had arrested six suspects on Wednesday, after six others who were detained immediately after the riots were released.
Marches and demonstrations took place all over the country, while the coalition pushed on with its judicial overhaul legislation in the Knesset, passing the bill to override the power of the Supreme Court in a preliminary reading.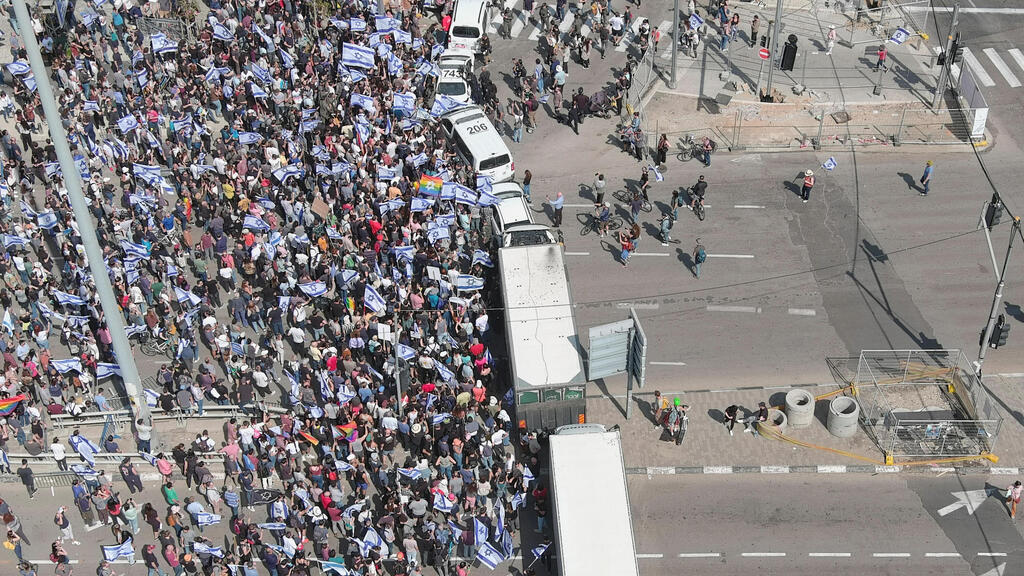 Should the bill pass, Shas leader Aryeh Deri, who was forced out of the government by the courts being trice convicted for corruption and lying to a magistrate court about his intentions to leave politics, would be able to return to his ministerial post.