Defense Minister Benny Gantz met on Thursday with King Hamad Bin Isa al Khalifa of Bahrain in his palace, during his first
official visit to the kingdom
, where he signed a defense cooperation agreement.
Gantz also met with Crown Prince and Prime Minister Salman Bin Hamad al Khalifa, as well as the commander of the Bahrain armed forces and Defense Minister, Abdulla bin Hasan Al Nuaimi who co-signed the historic Memorandum of Understanding (MOU) between the defense establishments of the two countries.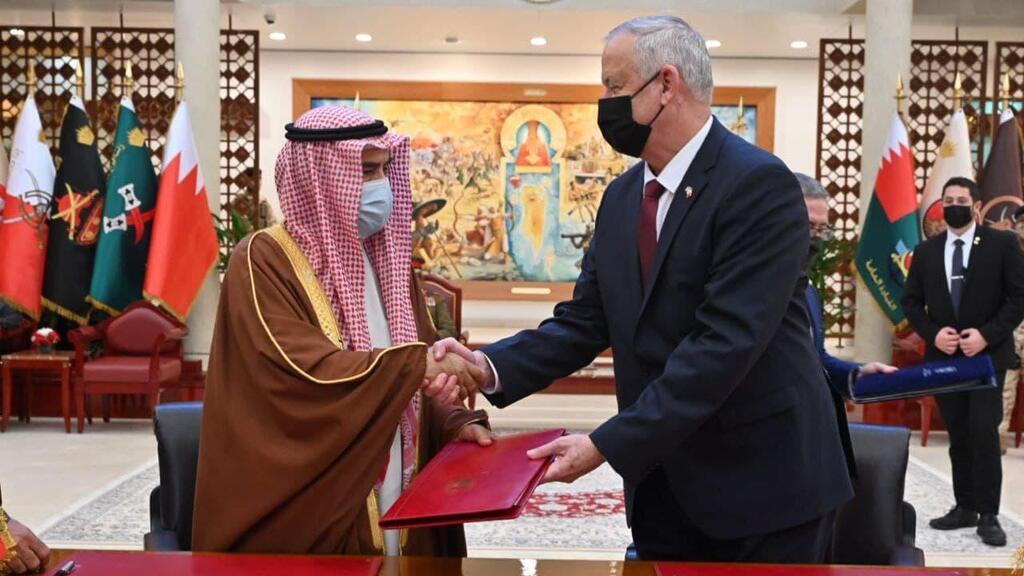 The MOU comes 18 months after the
Abraham Accords
formalizing Israel's relations with Bahrain and the UAE and will promote intelligence sharing, joint military drills and closer ties between the defense industries in both nations and was the pinnacle of the visit along with the successful meeting with the king and the Bahraini leaders.
Sources close to Gantz expressed their optimism that the visit will help advance a close and intimate relationship between Israel and Bahrain.
Gantz who was received with honors, thanked the king for his hospitality and his support of broadening bi-lateral ties and the economic and civilian agreements signed thus far, solidifying the defense cooperation.
"The strategic cooperation that we are bringing to a new high point today with the signing of this agreement and with the important meeting with the king is the continuation of the historic Abraham Accords and of the developing relationship between our nations and people," Gantz said at the ceremony."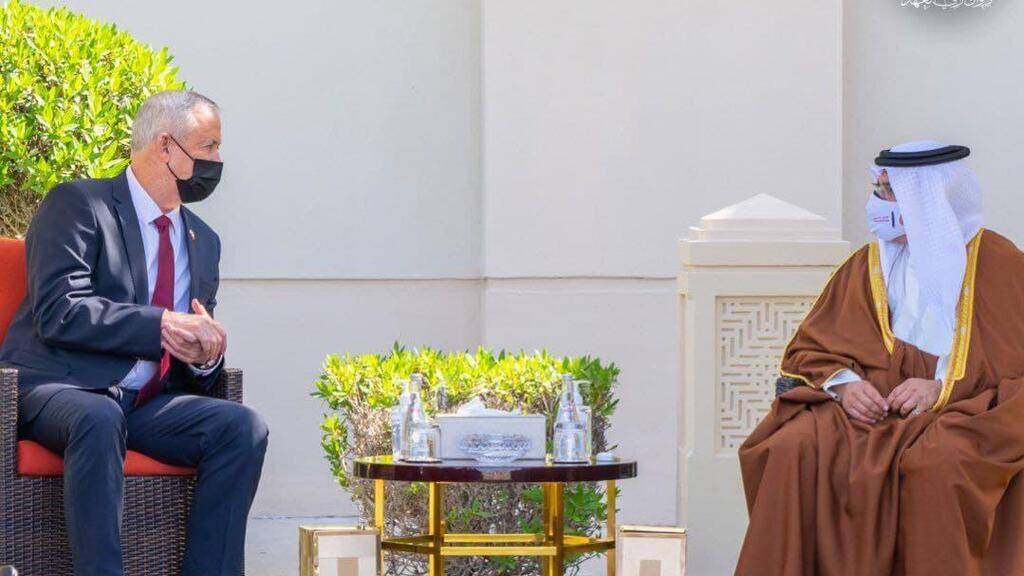 "Only a year after the signing of the accords, we are already here signing a significant security agreement, which will allow robust cooperation and strengthen the security of both countries and of the entire region," the defense minister said.
"A common regional position on these issues will allow us to have greater influence over the United States," he said, stressing that the issues were of high importance for regional stability.
"Any future agreement with Iran must reflect the new reality in the region and be acceptable to all states in the region," he added.