Foreign Minister Eli Cohen was in Sudan's capital Khartoum on Thursday to discuss the normalization of ties between the two countries, two Sudanese government sources said.
The trip was part of an exchange of visits between Sudan and Israel and involved discussions on reaching and signing a normalization deal as well as military and security issues, the sources said, speaking on condition of anonymity.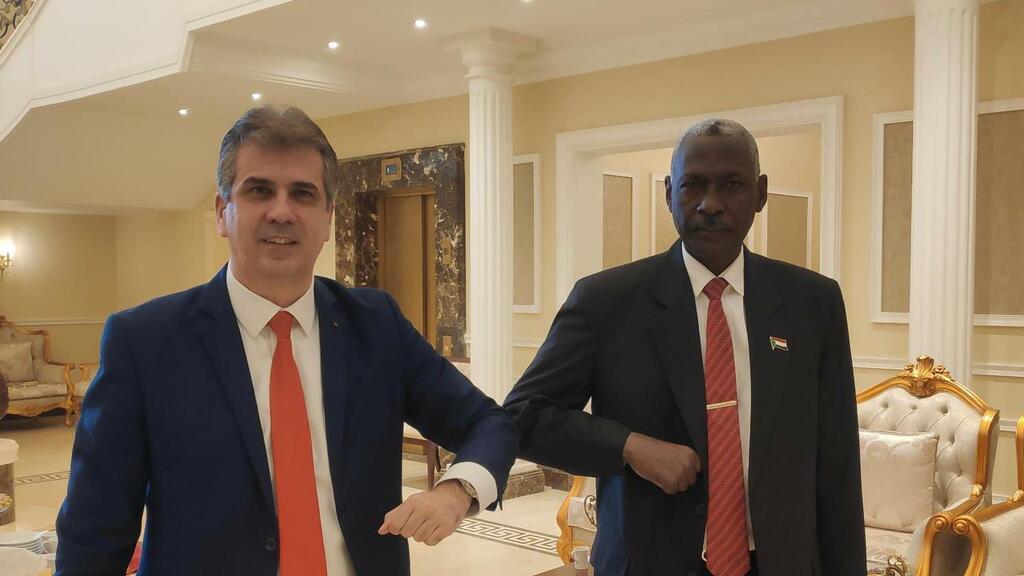 Sudan agreed to take steps to normalize ties with Israel in a 2020 deal brokered by former U.S. President Donald Trump's administration, alongside normalization agreements between Israel and the United Arab Emirates, Bahrain, and Morocco as part of the "Abraham Accords".
In January 2021, Sudan said that its justice minister at the time, Nasredeen Abdulbari, had signed on to the Abraham Accords during a visit by U.S. Treasury Secretary Steven Mnuchin.
Cohen's office said he would in the evening convene a news conference "upon his return from a historic state visit". It did not elaborate.
As intelligence minister in 2021, Cohen made a ground-breaking visit to Sudan.
Sudan's military, which has been in charge of the country since an October 2021 coup but says it intends to hand over power to a civilian government, is seen as having led the move towards establishing relations with Israel.
Meanwhile, Prime Minister Benjamin Netanyahu attended the opening ceremony of the Chad embassy in Ramat Gan on Thursday.
"This is a historical moment that continues years of contacts during which I also visited Chad," Netanyahu said. "We strengthen our friendship in the areas of security for peace and prosperity. The new embassy will further strengthen our relations."
The President of Chad Mahamat Déby said: "Today I want to give a thought to my father, who was a very brave man, a man with a vision, we are here today to officially open the embassy with the help of God and thanks to the courage of my fathers and his vision, and also thanks to you, Mr. Prime Minister Netanyahu. You started the relationship with my father. Today I am here with you and I intend to continue what the two of you started in 2019."
Reuters contributed to this article