The Knesset's Constitution, Law, and Justice Committee on Monday approved in first reading two of the bills proposed in the judicial reform, with nine lawmakers voting in support of the legislation and seven opposing it.
The two clauses will change the composition of the judge selection committee, and restrict the Supreme Court from reviewing and changing Israel's basic laws.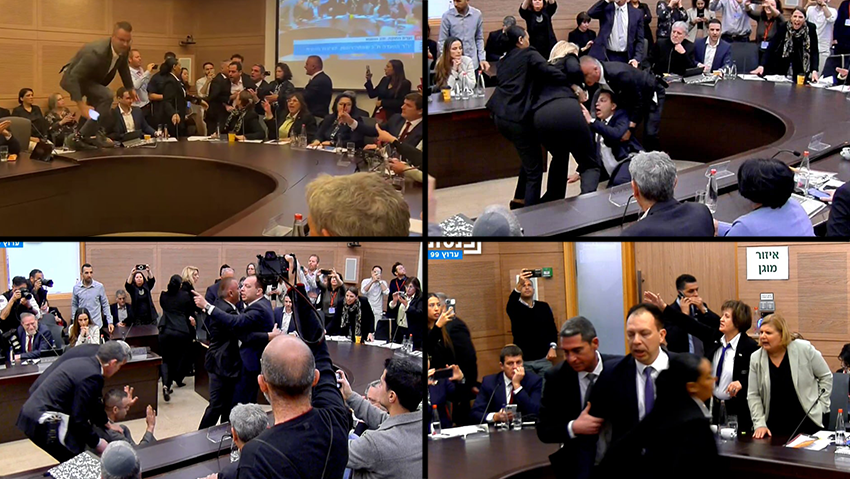 This legislation acts as the basis of the government's plan to virtually eliminate the High Court's ability to impose checks and balances on Israel's parliament.
The approval represents the first steps in seeing through the controversial judicial reforms, which have been the source of multiple protests across the country for several weeks.
While the coalition and opposition members sparred over the two pieces of legislation, the committee was engulfed by intense shouting matches, singing, and dramatic exits.
Lawmaker Simcha Rothman removed opposition members that began singing. Chants of "Shame!" could be heard from protesters gathering outside the parliament.
One of the bills, written by Rothman himself, will prevent Israel's High Court from blocking legislation that contradicts one of Israel's basic laws, which acts as the country's de facto constitution.
"I welcome the initiative of the president to hold a real dialogue that will deal with ways to correct the judicial system, and to restore the relationship between it and the various government authorities," said Rothman.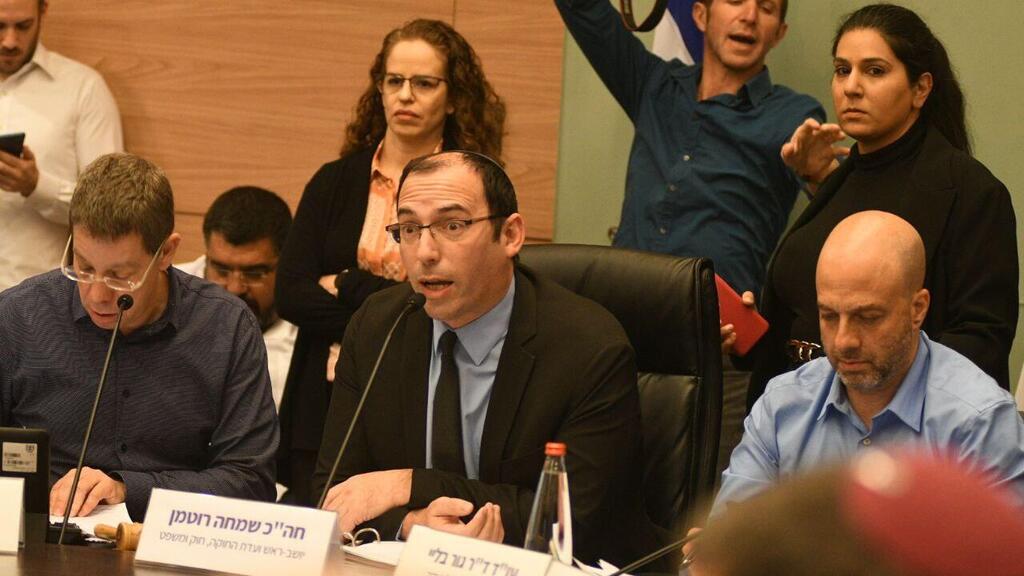 "You will burn the country!" Idan Roll of the centrist Yesh Atid party told Rothman, the panel chairman from the hard-right Religious Zionism bloc before being ushered out.
Rothman's bill - called the "override clause" - would allow the Knesset to pass laws that go against the 12 Basic Laws without intervention from the court. The bill requires the court to agree unanimously that legislation is unconstitutional, and if even one of the 15 judges disagrees, the Knesset could repass the law with a majority.
Disruptions continued for over half an hour, preventing the committee from moving forward.