Two Israelis, including a child, were killed Friday when a car ran over pedestrians waiting at a bus stop in Jerusalem, in what appears to be a terror attack.
Five other people were wounded, including an 8-year-old child, who is said to be in critical condition, and is being treated at a hospital.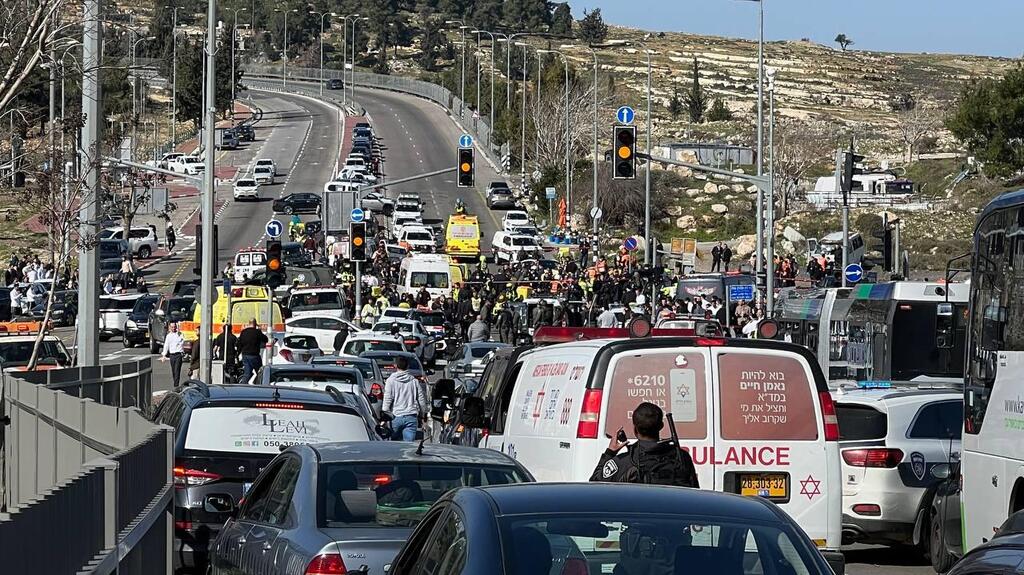 The car-ramming took place in Ramot, a Jewish neighborhood in east Jerusalem. The driver was "neutralized," according to the police.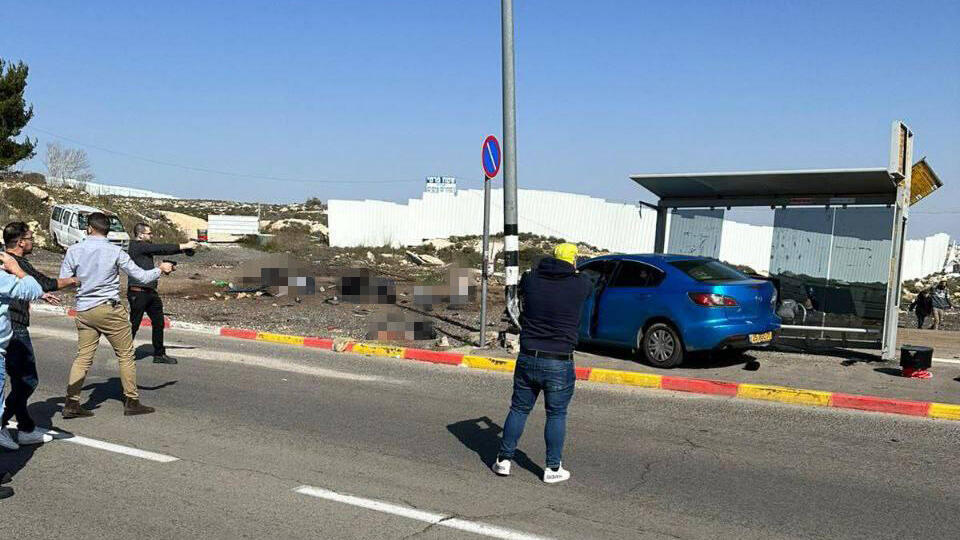 The Magen David Adom emergency services said they received word of pedestrians being wounded, and rushed teams to the location.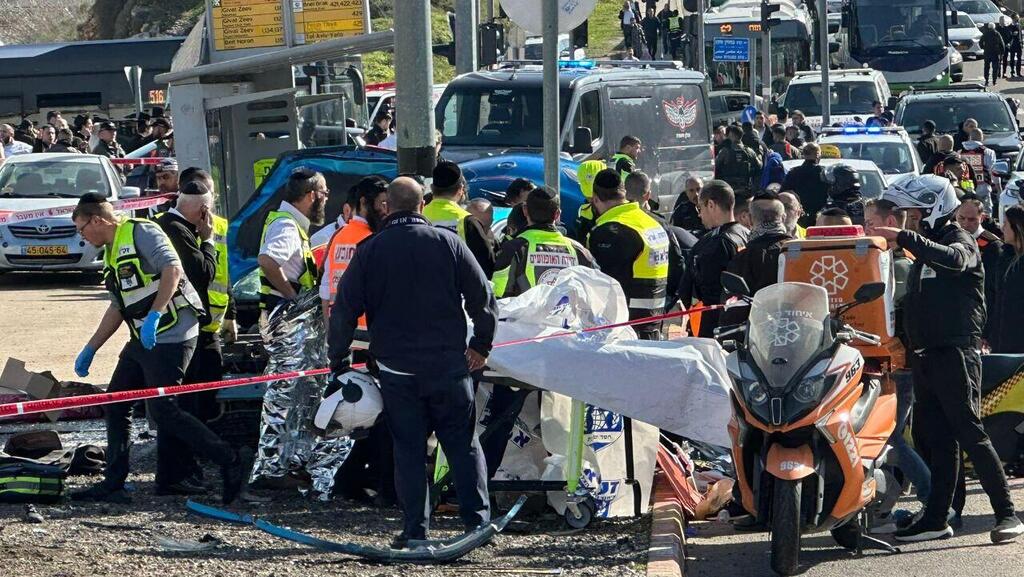 The suspected terrorist was identified as a 31-year-old resident of east Jerusalem.
Palestinian reports said the assailant was Hussein Karakah from the Issawiya neighborhood, and the Israeli security forces have already arrived at the suspected terrorist's home.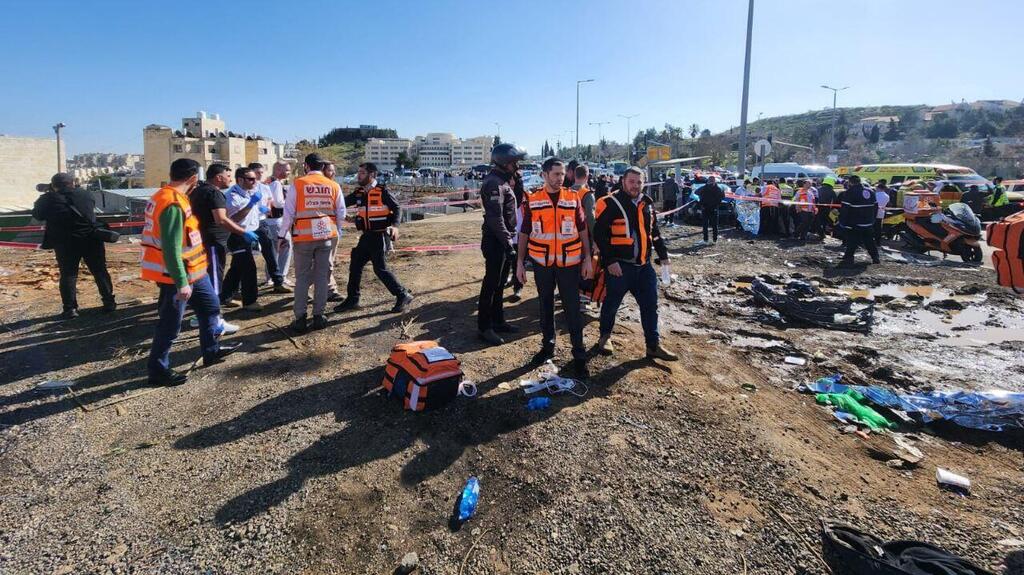 Medical officials said the other injured suffered moderate wounds, and were all being treated in local hospitals.
The Palestinian Islamic Jihad and Hamas terror groups praised the suspected attack, but did not immediately claim responsibility.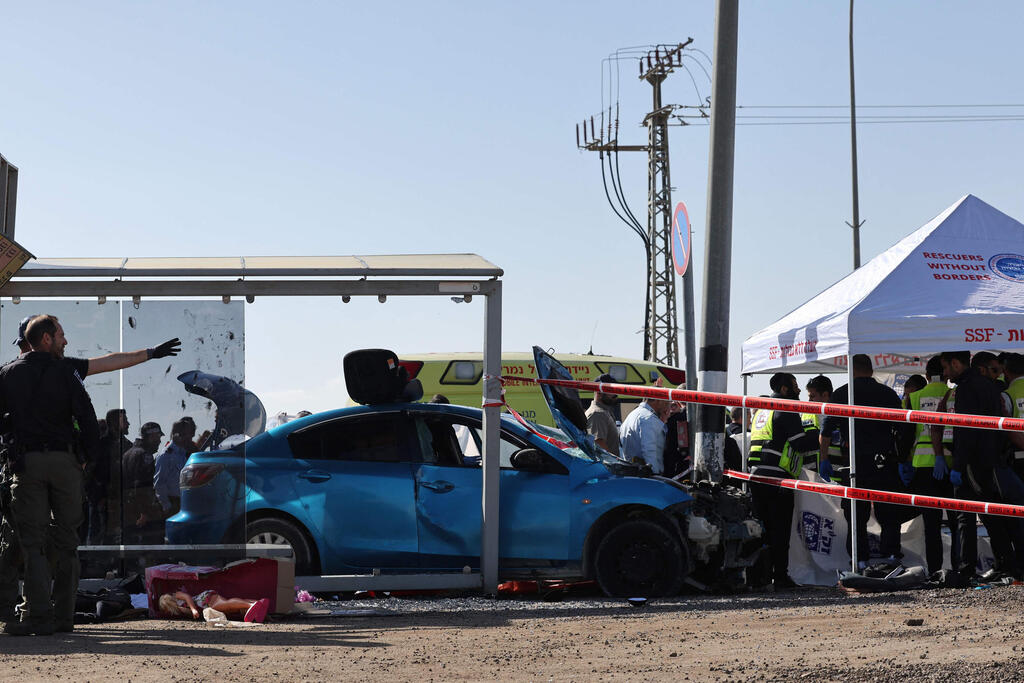 Police Commissioner Kobi Shabtai arrived on the scene, while National Security Minister Itamar Ben-Gvir was also on his way there.
The Prime Minister's Office issued a statement, saying Benjamin Netanyahu was briefed on events and ordered additional forces to be deployed to the scene, and an investigation of the suspect's immediate circle to begin. He also began procedures to seal the assailant's home.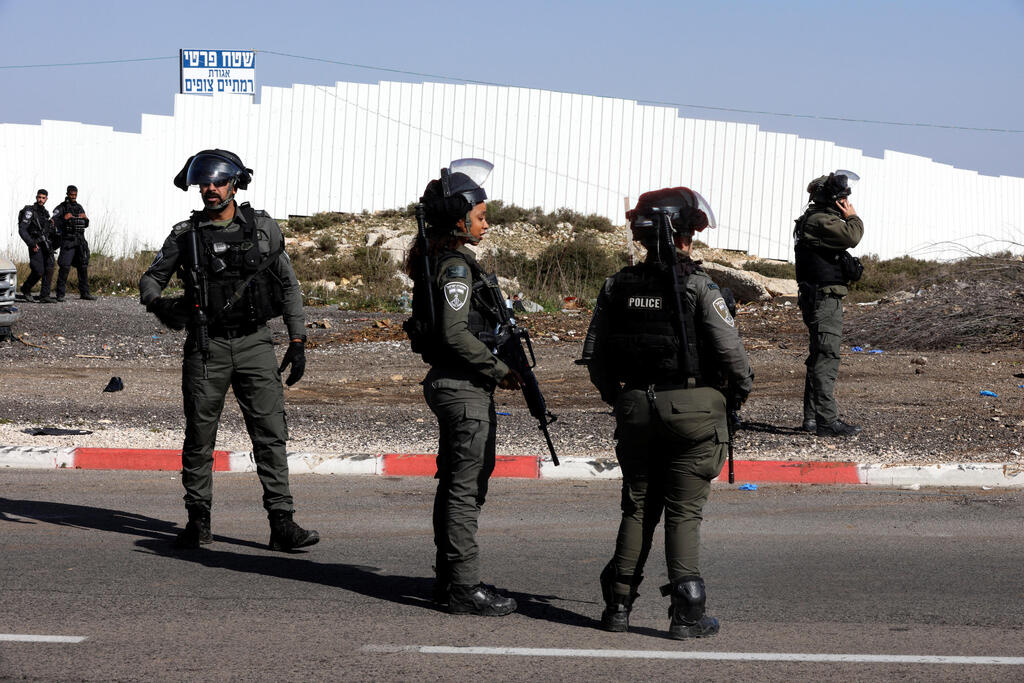 A paramedic who was among the first on the scene said he was driving with his family when he saw the car ram into people standing at the bus stop. "A security guard shot at the driver and killed him," he said.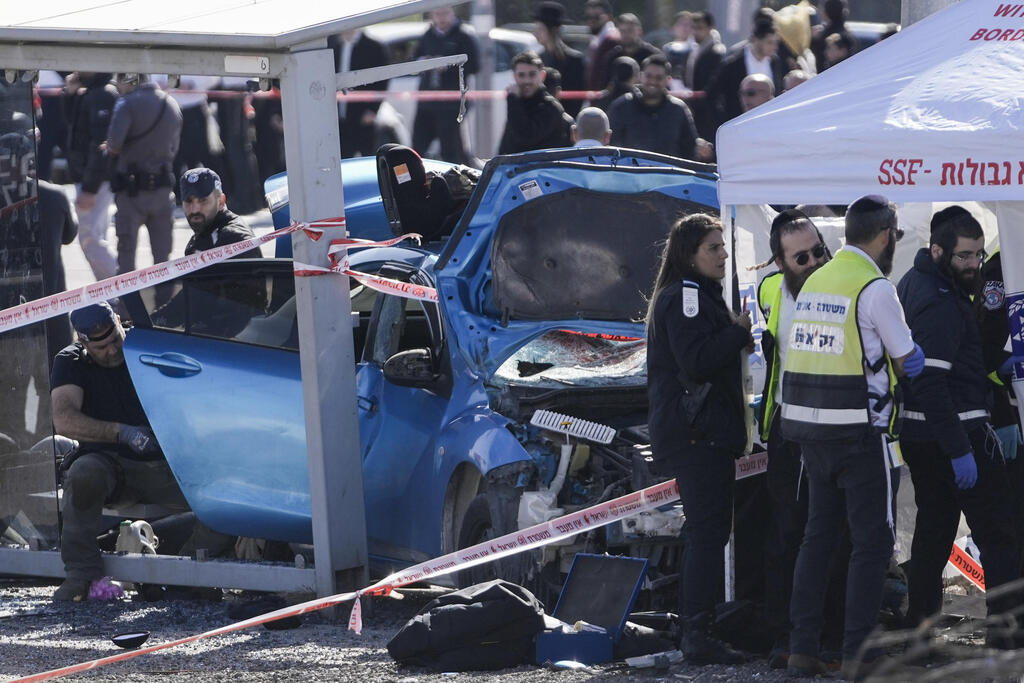 "I ran to begin treating the wounded. It was a horrific sight with children unconscious, hurt on the ground. We started life-saving procedures as other medical teams arrived and transported the injured to the hospital. I drove in an ambulance with a 26-year-old man suffering severe head injuries," he said.
First published: 13:46, 02.10.23