Major demonstrations and disruptions to traffic, education and business took place on Wednesday as opponents of a contentious judicial overhaul stepped up its fight against the government.
In the early morning hours, protesters blocked the main highway between Tel Aviv and Jerusalem, halting rush hour traffic for about an hour. At busy train stations in Tel Aviv, protesters prevented trains from departing by blocking their doors.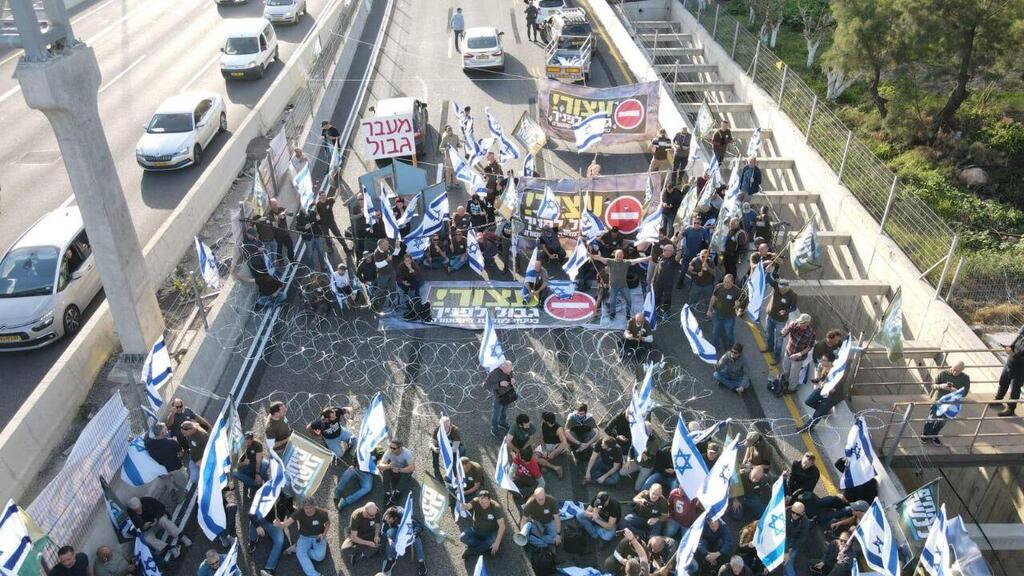 Police said at least 16 protesters were arrested for disturbing the peace, including a 70-year-old woman.
Protestors declared that throughout the day, marches and protests across Israel will continue, ending with a large demonstration in Tel Aviv and in front of Prime Minister Benjamin Netanyahu's residence in Jerusalem.
In response, National Security Minister Itamar Ben-Gvir instructed the police to prevent road blockages by what he protesters, whom he labeled "anarchists."
"We will not allow a civil uprising and anarchists to block major roads," Ben-Gvir said.
Intersections from the north and south were also blocked for traffic as protesters sat down holding signs and calling on the ongoing blitz of legislation to stop.
Organizers revealed yesterday that several other protests were planned in secret in an attempt to create disruptions throughout the country in various ways. They added that throughout the day, protestors will also demonstrate outside the homes of MKs and ministers.
Workers of Israel's high-tech industry, parents and young students, academic faculties and more have taken part and intend to take part in the purposeful disruption of normal life while legislators push on.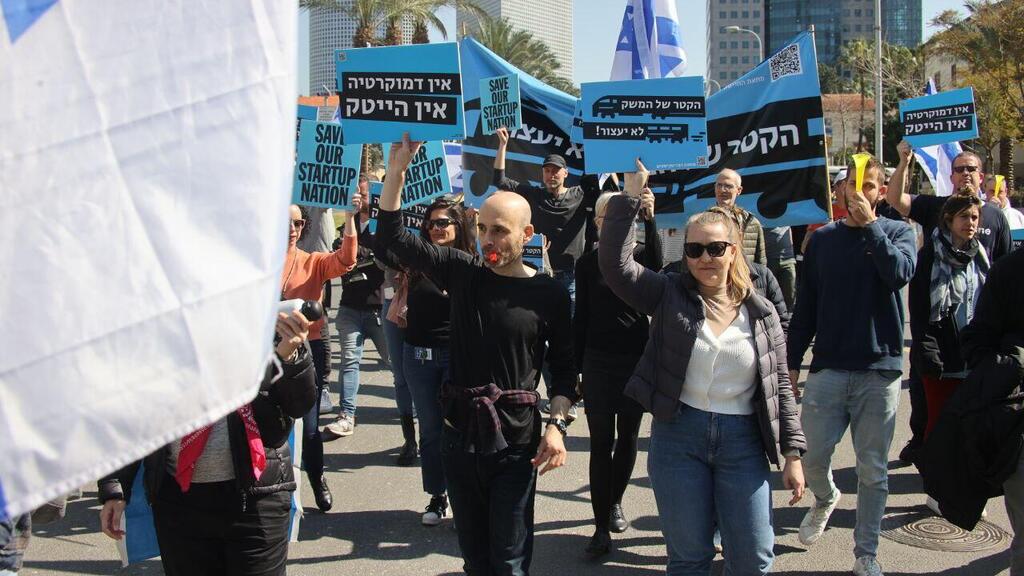 According to the protest organizers, "we're stepping up the protests while new clauses in the government's assault on Israel's democracy are being voted on in committee. Israel will not be a dictatorship, the millions who took to the streets in the past eight weeks have already made that clear, and now is the time to act. Our determination to save Israel and its democratic values will only grow."
Alongside the protests, additional bills as part of the judicial reform were advanced Wednesday.
The Constitution, Law, Justice Committee okayed the override law and the judiciary law, which allows judicial review of other laws.
According to the judiciary law, the court will be able to invalidate laws only with the agreement of 13 out of 15 judges in the panel.
The override law will make the Knesset able to "immunize" a law in advance from judicial review, even if it contradicts basic laws, as long as it is approved by a majority of 61MKs.
In addition, the Knesset could "override" a Supreme Court ruling that invalidated a law, and re-enact it without the court being able to revoke it a second time.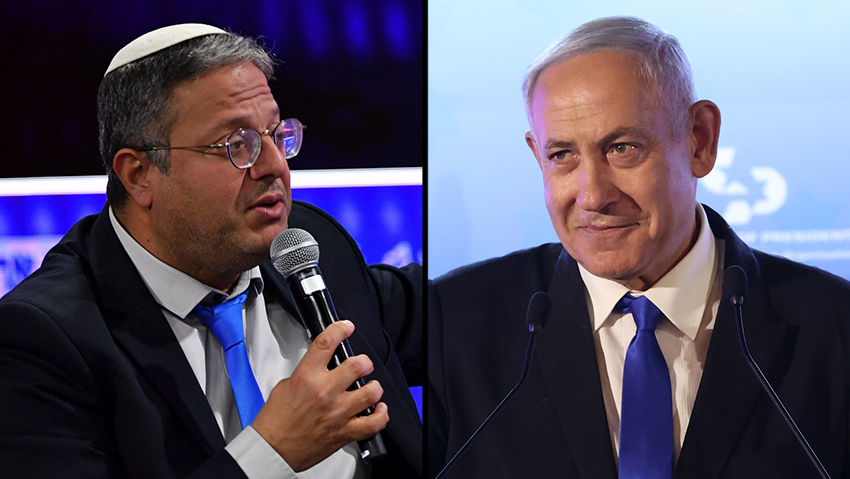 Other bills are also expected to be voted on, including Ben-Gvir's proposed capital punishment law against convicted terrorists, which was approved by the Ministerial Committee for Legislation and will be voted on in a preliminary reading.
Attorney General Gali Baharav-Miara opposed the bill, claiming it contained serious constitutional problems.
After the terrorist attack in Huwara in which Israeli brothers, Hillel and Yagel Yaniv, were killed earlier this week, Netanyahu said that: "We are acting against terrorism using all means: suppression, punishment, and now also legislation with a law to deport terrorists' families from Israel, and a death penalty law for terrorists - things that have not been present before."