A southern Israel school found itself in the middle of a racism row on Sunday after messages by teachers disparaging students of Ethiopian Jewish extraction were leaked.
During a school trip of a high school in Netivot, several teachers opened a group on instant messaging app WhatsApp titled "School trip blacks" which was littered with messages poking fun at their Ethiopian students.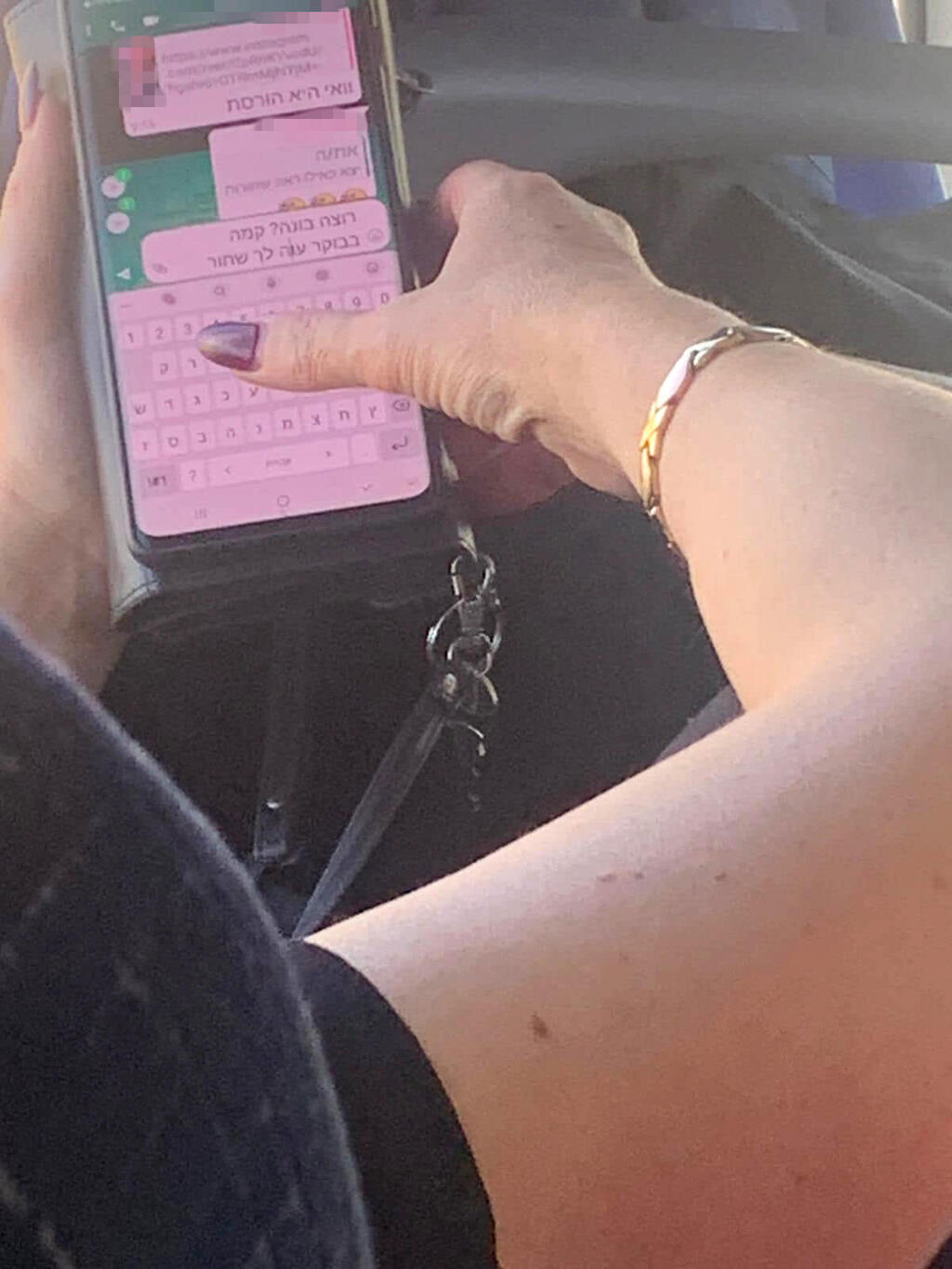 Several students noticed a teacher scrolling through the messages on her handset and took pictures of the group's contents which they shared on social media.
"Good morning to all the 'educators' at our school," wrote one student in the social media post to which pictures of the offensive messages were attached.
"It simply saddens me as a member of the [Ethiopian] community to see the lows they've stooped to today. Instead of being our teachers, serving as an example and making us feel in the safest place for us, this morning you did the opposite.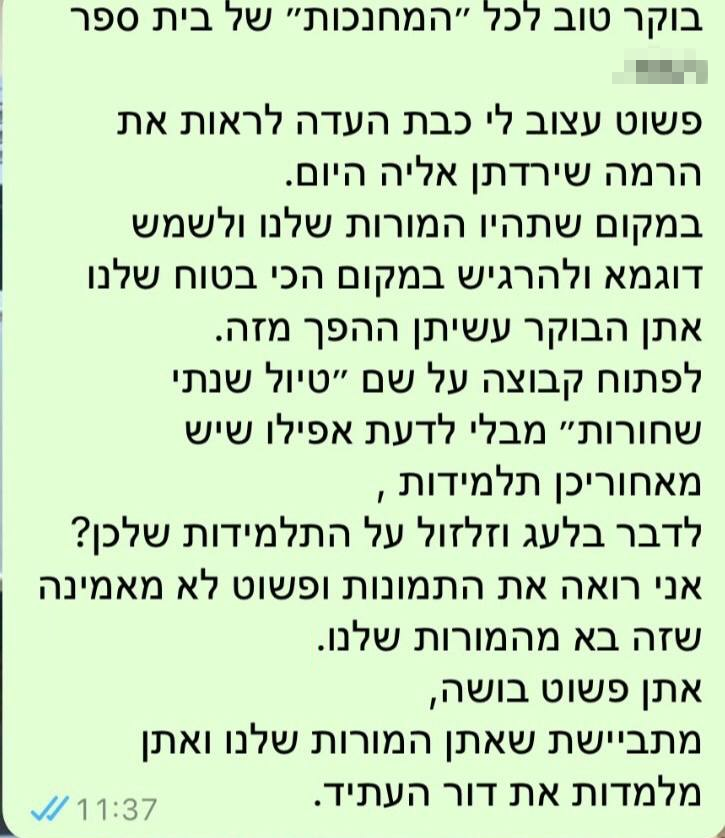 Opening a group called "School trip blacks" without even knowing that there are students behind you, to speak mockingly and disparagingly about your students? I look at the pictures and I just can't believe it came from our teachers. You are simply a shame, I'm ashamed that you are our teachers and you are educating the future generation."
Upon learning about the incident, the school's principal informed the Education Ministry and local authorities and issued a statement to parents, students and teachers.
"This morning we witnessed, to our astonishment and grief, extremely unfortunate and offensive statements by a number of teachers directed at female students of the Ethiopian community attending the school," the statement read.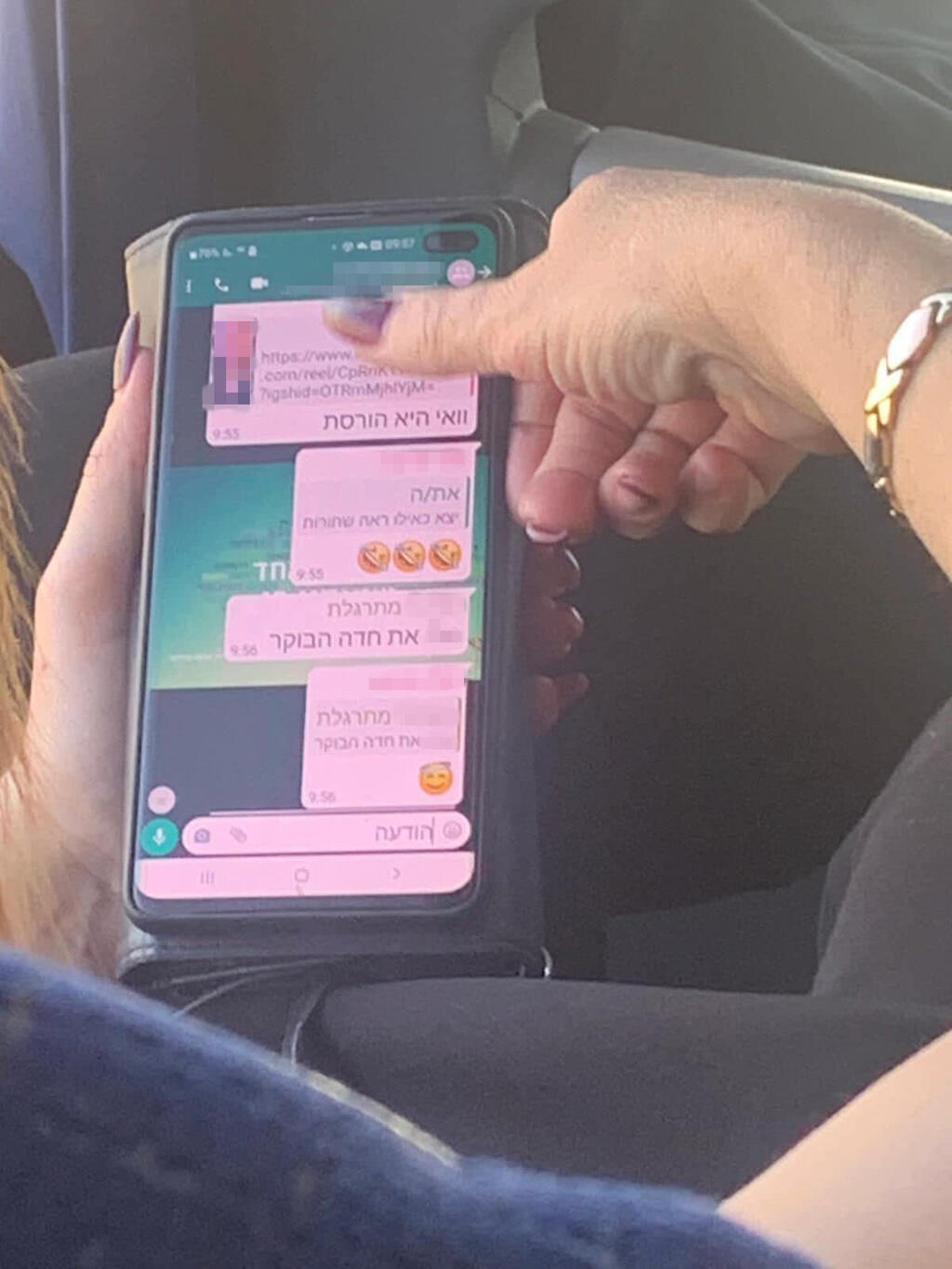 "The school administration takes these statements very seriously. We have no place for racist statements and we will not tolerate it in our school."
The involved teachers were suspended and will be summoned to a hearing on the matter by both the school and the Education Ministry.
"As soon as we heard, we acted and find out and immediately involved all the relevant parties, including the municipality and the Education Ministry," the statement further read.
"We are ashamed to have found ourselves in this situation and apologize from the bottom of our hearts to you and promise that all the necessary steps will be taken to deal with the incident, after checks and clarification. We are in close contact with the students and their parents in order to help and support them."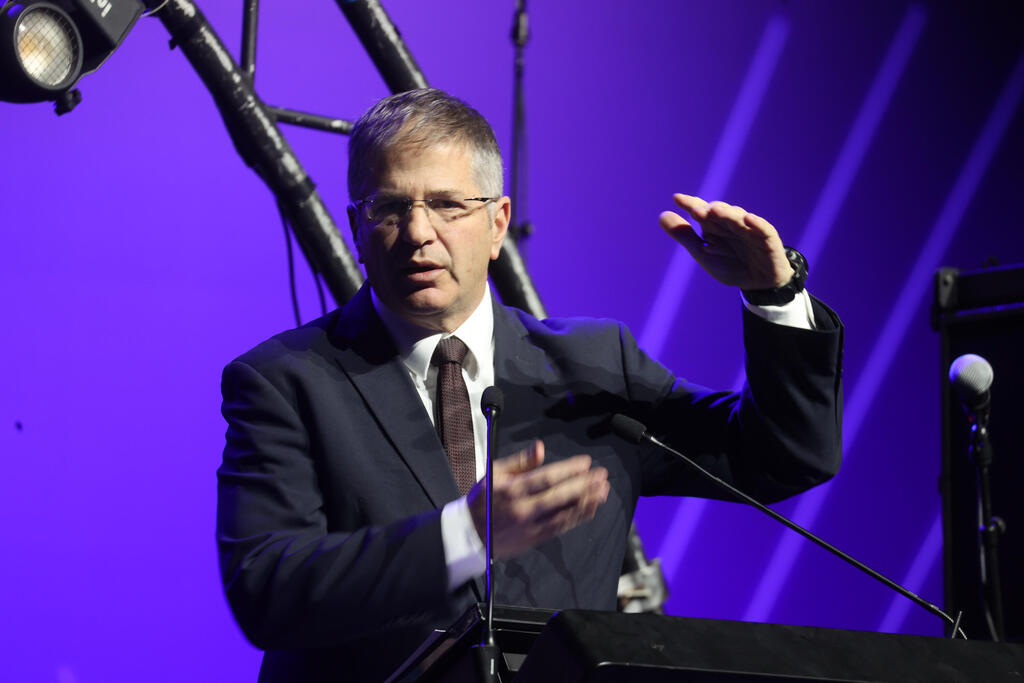 The Education Ministry said that "This is a very serious incident that must not be ignored. The teachers involved in the incident will be summoned to a hearing as soon as possible."
Education Minister Yoav Kisch posted a video in which he condemned the incident and vowed to show "zero tolerance to such cases on my watch."