In a deeply tumultuous time, Rabbi Doron Perez, the head of the World Mizrachi Movement, finds himself grappling with a unique situation as a concerned father. His son Daniel, a soldier in the IDF reserves, is currently classified as missing in action, while his other son, Yonatan, who serves in the 101st unit of the Paratroopers Brigade, recently suffered a leg injury in battle, only to get married to his partner Galia in a celebration of mixed emotions.
"It's a bizarre situation," Rabbi Perez reflected on his intertwined feelings. "On one hand, I'm filled with gratitude and joy that one son, despite being wounded, was able to get married. On the other hand, another son has been missing for 12 days, and we have no idea about his fate. It's a painful and incomprehensible situation."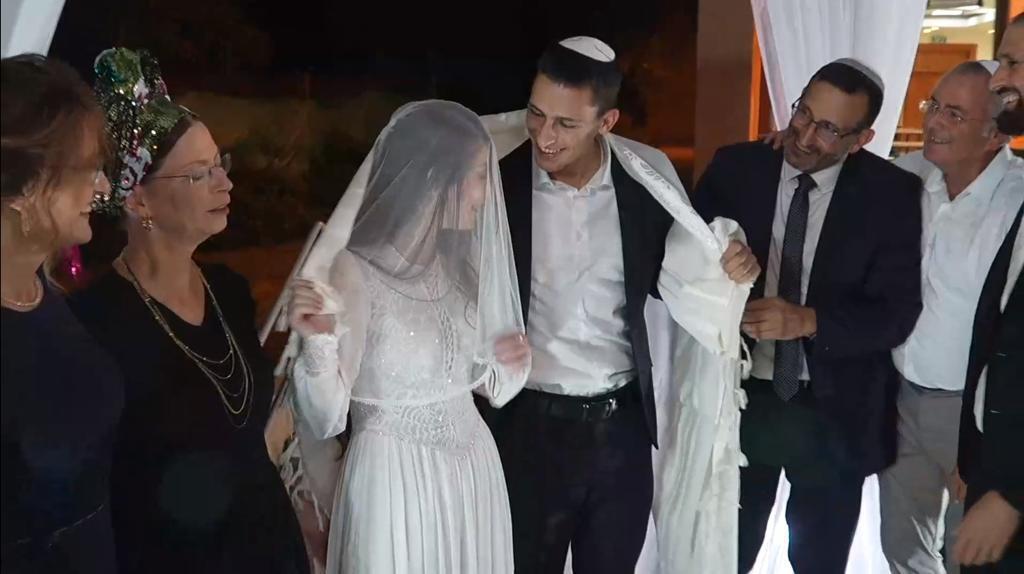 When you stood under the chuppah, next to your son Yonatan, were you able to find any joy amid the turmoil in your heart?
"I hope and pray that this will end soon with good news, for our son and for all the IDF soldiers and their families. I learned this week that when there's no choice, there's no choice. We've heard stories about people getting married during the Holocaust or in other difficult times for our people. When you experience it, you learn that it's possible. In the Book of Ecclesiastes, it's written, 'A time to weep, and a time to laugh,' and I had a new understanding about it – I learned that sometimes it can be both, at the same time. It was a very small and modest chuppah, and someone who was there said it was the holiest, saddest, and happiest chuppah she had ever experienced in her life."
Did you have second thoughts about holding the wedding on its scheduled date?
"When we found out that Yonatan was wounded, and the connection with Daniel was severed, our focus shifted to Yonatan's recovery and ensuring he receives the best medical care possible, as well as trying to gather information about Daniel."
"We were told that he's classified as missing because he isn't among the injured, and there's no evidence he was taken captive. We understand that there's a high probability he was taken captive. His tank took an RPG hit in the battle at Nahal Oz, one of his crew members was killed, and Daniel, along with two others, went missing. For me, my wife, and the bride's parents, it was clear that we would support whatever decision the bride and groom made. When we learned that Daniel was classified as missing, and it would take time to determine his fate, the decision was made to proceed with the wedding."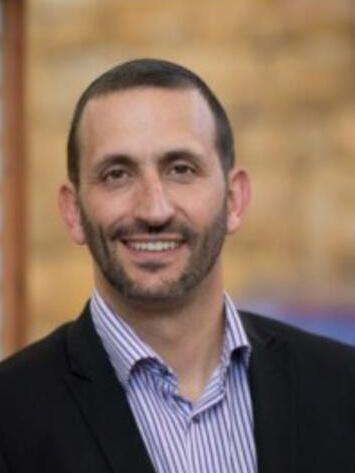 How did Yonatan cope with his brother's absence from the wedding?
"Yonatan struggled greatly with the absence of his brother at the wedding. They were very close as brothers. We moved to Israel from South Africa about nine years ago. Yonatan was 15, and Daniel was 13 at the time. Adjusting to life in a new country is not easy for teenagers, but they grew even closer during this period. A deep bond developed between them. He used to ask us all the time what we thought, how his brother could get married when his sibling wasn't here. When I stood next to him under the chuppah, he said to me, 'I can't believe Daniel is not here. I don't believe it.' That's the first thing he said to me.
"But we felt that it was the right thing to do, to hold the wedding despite everything. Rabbi Mertzbach spoke about Daniel's absence, and together we recited a chapter from Psalms. It was a painful and sad moment, with tears, but afterward, we wiped our tears and entered the joyous celebration."