The Jewish community in the U.S. has long faced antisemitism on college campuses, but in recent years the plague of Jew hatred is trending younger and younger. Ynetnews spoke with American Jewish students and parents from across the United States and found that antisemitism in high school and even elementary school is on the rise, partly due to a left-wing agenda that portrays Jews as a part of the "privileged" in America, rather than a historically persecuted minority group.
<< Follow Ynetnews on Facebook and Twitter >>
American Jews are now at a crossroads as far-right antisemitism is also on the rise from white supremacist groups in the United States. The result isn't only affecting students on college campuses, but also students in high school and elementary school. The rise in antisemitism is having a direct impact on the next generation of American Jews from childhood onward.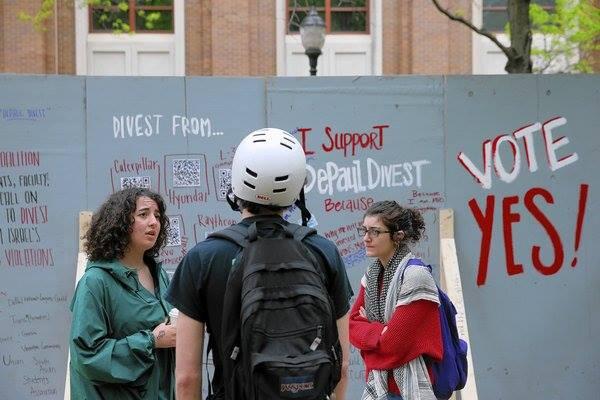 While campus activism focuses mostly on anti-Israel activity that often crosses into antisemitism, high school antisemitism, according to the numerous parents who spoke to Ynetnews, is closer to cut-and-dried antisemitism.
In February, Henry Bens, a teacher at Mt. Eden High School in Hayward, California, made headlines when news surfaced that he assigned students to read and annotate material containing blatantly antisemitic conspiracy theories in the module teaching about the Holocaust. The teacher had also on numerous occasions performed a "Heil Hitler" salute in class, according to his 10th-grade students. After much criticism, the high school ultimately placed Bens on leave – but the antisemitism from teachers and administrators like Bens appears to be running rampant in America.
One parent from Northern California, who asked not to be identified for fear of retaliation by the school against her children, who are ages 11 and 14, explains that it is known that antisemitic bullying is occurring at her child's high school.
She says that her 14-year-old son, who attends a local public school, was attacked multiple times once his peers discovered he was Jewish. Two students on separate occasions approached her son and said "Heil Hitler" with the accompanying salute, but when she reported the incidents to the school officials claimed nothing could be done because it took place outside of school hours and off campus.
"The school said that because it was outside of campus and school hours, the only thing they could do were restorative circles, or for the racist students to write something about the Holocaust ... but severe measures could not be taken," she explains. "So now my son has no real incentive to denounce antisemitic incidents because he can see that the school 'cares less' what happens to Jews."
This mother, who also serves on the parent's committee of the school, says that while the schools have been aggressively pushing DEI (diversity, equity and inclusion) curriculum and holding educational sessions for the students about every other minority group, she was repeatedly told over the last two years that the school didn't have time for an educational session on the Holocaust. This is despite the fact that when her son's class read a book about the Holocaust it was used by the teacher to exclusively discuss anti-Black racism, not antisemitism.
Of the antisemitic incidents her son experienced, she adds: "The other kids heard both times what was said and did nothing because kids are taught in the school to be horrified mainly when something is said against Blacks, but not against Jews."
Across the country in Brooklyn, another mother, Aliza, says the same thing is taking place at her child's public elementary school.
The state of New York requires that schools provide diversity training and, in many cases, the recommended curriculum incorporates Black Lives Matter and other social justice movement ideologies. While her child has not experienced antisemitism directly within the school, the administration and the parent's committee on which she serves have repeatedly promoted antisemitic content.
In one instance, the President's Council of parents and school administrators in the district held a session on the current curriculum which featured a Nazi swastika to educate about anti-Black racism, without even mentioning the Holocaust. The school also failed, for multiple years, to bring a speaker to educate about antisemitism.
"An email, which I was a recipient of, was sent out by our CEC (Community Education Council) to all the middle and elementary schools in the district, with a recommended curriculum that explicitly supported the BDS movement, and encouraged teachers across New York to incorporate this in their lessons, an act which is technically against the law as BDS is illegal in New York," Aliza told Ynetnews.
Roy Harel, who is now a university student, also told Ynetnews he faced antisemitic bullying in high school in New York in 2015 that made him struggle with his Jewish and Israeli identity.
I was very much ashamed of being Israeli and being Jewish and it took me until sophomore year of college to get out of that and for my identity to become something I can be proud of
At Walt Whitman High School in Huntington, New York, Harel was harassed by his peers for being Jewish, including comments such as "Hi kike' on a regular basis, and swastikas drawn by fellow students on the board of his 10th grade Spanish class for weeks, while the teacher did nothing to stop them.
"I was really proud of my Jewish and Israeli origins and I made it known and, as a result, many students basically used that as a green light to draw swastikas and the teacher pretty much ignored it," he said.
In another instance, Harel was running for student government when the opposing candidates ran a campaign platform against him that said "Don't vote for the Jew." The school claimed that it was taking the issue seriously but never reported what disciplinary action, if any, was taken.
Harel says that while the school did eventually take disciplinary action against the teacher, the administration never answered whether or not students who were engaged in antisemitic bullying were reprimanded due to "privacy concerns."
"All of these experiences profoundly shaped me for a very long time. I was very much ashamed of being Israeli and being Jewish and it took me until sophomore year of college to get out of that and for my identity to become something I can be proud of," according to Harel.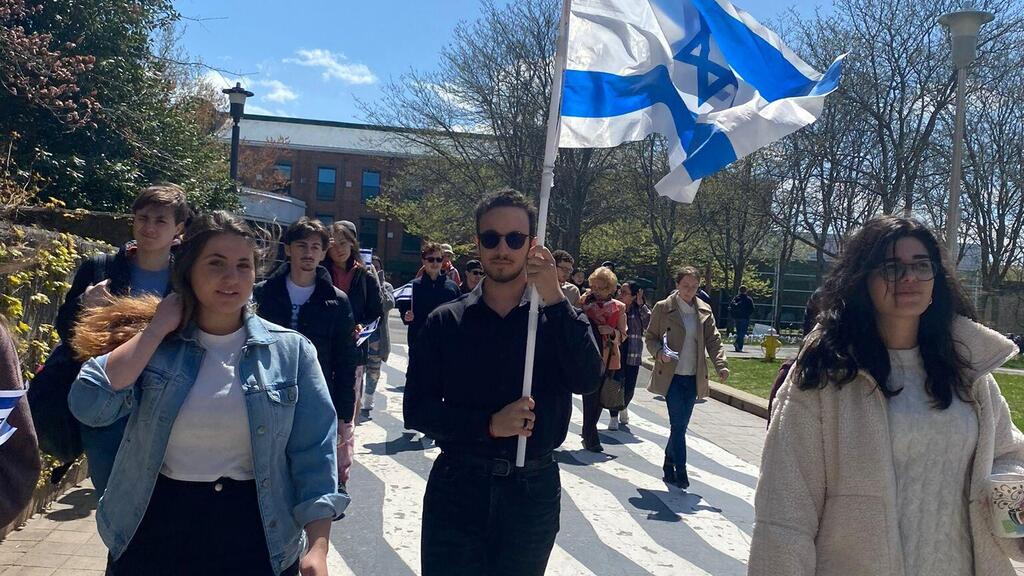 Although Harel overcame the antisemitism he experienced in high school, it did have a profound impact on him. One can only guess how many Jewish students in America choose to stay silent in university and after as a result of the indoctrination that occurs in American public schools.
Harel reports that as an activist for Israel on college campus he has continued to face antisemitism, although much more of it has been related to modern antisemitism focused on Israel from the far left, as opposed to Hitler references and more classic antisemitic attacks.
Ron Belman, a senior at the University of California, Berkeley and a fellow at the Committee for Accuracy in Middle East Reporting (CAMERA), tells Ynetnews that he agrees with this assessment.
"In terms of where the antisemitism is growing, it is from left-wing spaces and groups. This comes in the form of anti-Zionism through either lies or inaccuracies of what goes on in Israel," Belman says.
"I've seen this in places like the student senate, when hundreds of students showed up to protest passing the IHRA definition (of antisemitism) and turned the meeting into an Israel-bashing session rather than what it really was, which is about protecting Jewish students," he adds.
StopAntisemitism, a watchdog organization, reported in late 2022 that a shocking 55% of students surveyed reported being the victim of antisemitism on a US college campus, and 72% reported that university administrations fail to take antisemitism and personal safety seriously.
This is particularly dangerous at times of conflict in Israel when Jews around the world are targeted. However, StopAntisemitism also reported that 55% of students said they need to hide their support for Israel, whereas 73% said they feel they need to hide their Jewish identity on campus regardless of affiliation with Israel.
The results of the survey show very clearly that the issue of anti-Israel activity on US campuses is almost always a modern manifestation of antisemitism rather than a legitimate discussion on the issue or policies of the Jewish state.
Experts like Aviva Rosenschein, the director of community engagement for CAMERA's Israel office, argue that instead of the problem being dealt with on campus it's intensifying even at administrative levels.
"Antisemitism veiled as 'criticism of Israel' or 'anti-Zionism' is nothing new. What is new is that academics and university administrators refuse to recognize that campus groups like Students for Justice in Palestine and Jewish Voice for Peace openly target Jews and Jewish institutions on campus, and lionize terror groups that murder Jews," she says.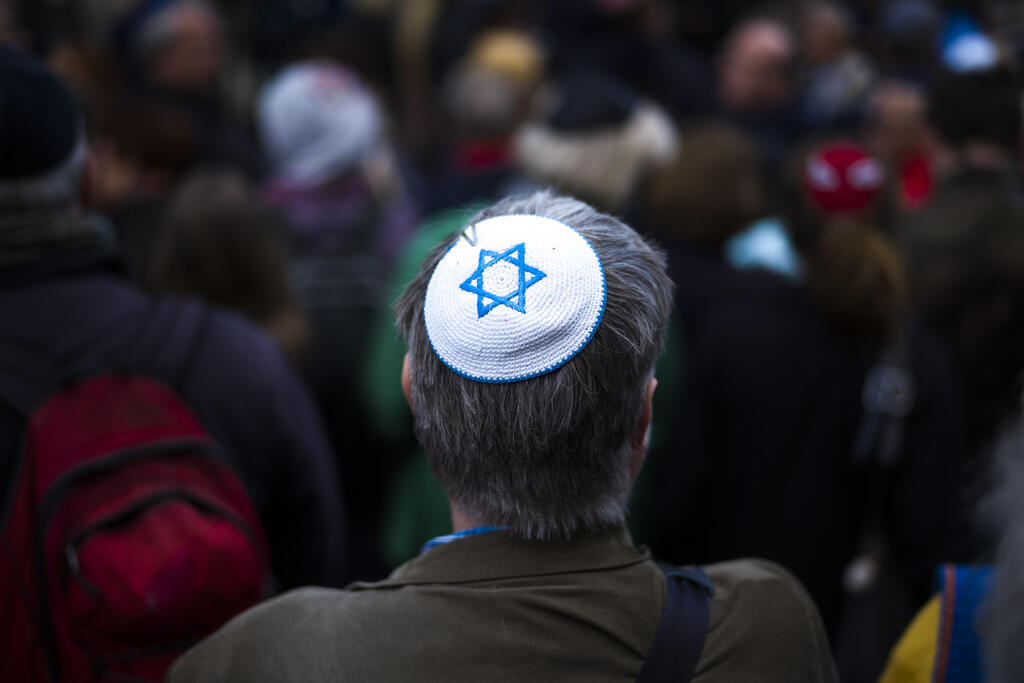 The parents who spoke to Ynet all report similar trends, and they all have a common, growing concern over the way antisemitism is portrayed by teachers and administrators as somehow less important than other forms of bigotry – largely as a result of intentionally biased and, in some cases antisemitic, social justice-oriented curriculum.
"We have really reached a crisis point in U.S. schools when it comes to dealing with Jew hatred. Administrators and teachers don't take the issue seriously enough and subscribe to movements that intentionally exclude Jews from conversations on civil rights," says Brooke Goldstein, executive director of the Lawfare Project and founder of the End Jew Hatred movement.
"Jewish youth are being raised to be ashamed of who they are instead of empowered," she says. "The only solution to this onslaught of attacks on Jews is to demand accountability at all levels – from the US Department of Education to individual teachers, while also working at the grassroots level to educate Jewish youth about how to fight Jew hatred whenever and wherever they face it."