A little over a year after Israel and Bahrain agreed to normalize ties in the form of the Abraham Accords, the Gulf country's only synagogue is experiencing a renaissance that saw it host several joyous and historic events.
The ancient synagogue was built at the end of the 19th century in the kingdom's capital of Manama and serves as a house of prayer for Bahrain's Jewish community which currently numbers no more than 40 people.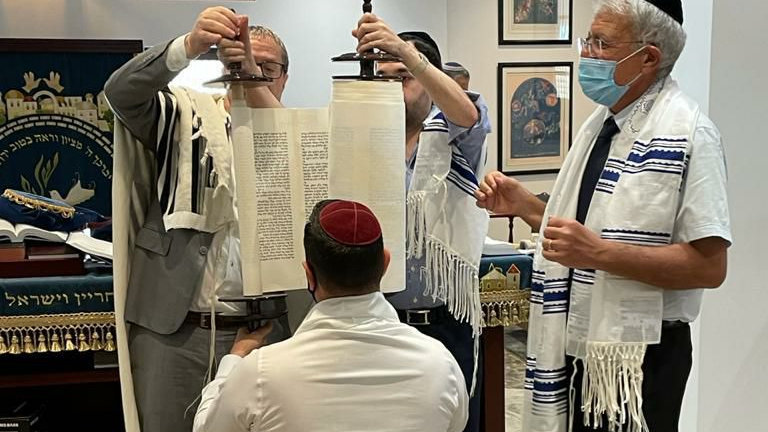 On August 21, the synagogue hosted a minyan [quorum] prayer for the first time since 1947, as well as a bar mitzvah for the first time in 16 years, during which the guest of honor read from a Torah scroll donated by former White House adviser Jared Kushner in honor of Bahraini King Hamad bin Isa al-Khalifa.
On Sunday, the synagogue hosted a historic selichot prayer ahead of the High Holidays which over a thousand Jews from Israel and the Diaspora attended via video call in an expression of solidarity with the tiny community.
"These are very exciting times for the Gulf's Jewish community, with more families celebrating special events in public," said Rabbi Dr. Elie Abadie, the senior rabbi in residence of the Jewish Council of the Emirates (JCE) — an umbrella organization that unites congregations from six principalities in the Gulf.
"In addition to the bar mitzvah in Manama, we recently celebrated a bat mitzvah for a Jewish girl in Oman and there are a number of other family events that will take place before the end of the year. This ensures that Jewish life will persist in the area."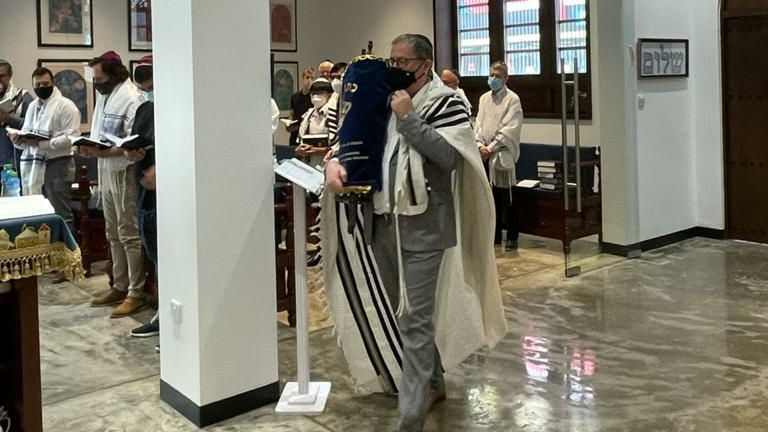 "It is very special to use the Torah scroll donated by Kushner in honor of the king for the first time," said JCE President Ebrahim Daoud Nonoo.
"Even more special is the timing: On the anniversary of the signing of the Abraham Accords, which aim to create a better life for young people throughout the region, including this bar mitzvah boy."