Two bodies were recovered after a light aircraft crashed near the eastern Aegean island of Samos while making its way from Israel, Greek media reported Monday evening.
The cause for the crash of the plane, a Cessna 182 that operates from a small airfield in Haifa, is still unknown, but most likely stemmed from technical difficulties before landing.
The four-passenger aircraft is considered very safe and reliable and is mainly used for training flights and leisure flights among other civilian uses.
The plane disappeared from radars around 8pm (Israel time).
According to local media reports, three ships rushed to the crash scene, including a Coast Guard vessel and a fishing boat. A Greek Air Force Super Puma helicopter was also dispatched to the crash site.
"We spotted debris of the aircraft in the sea about a mile south from the airport," a coast guard official told Reuters.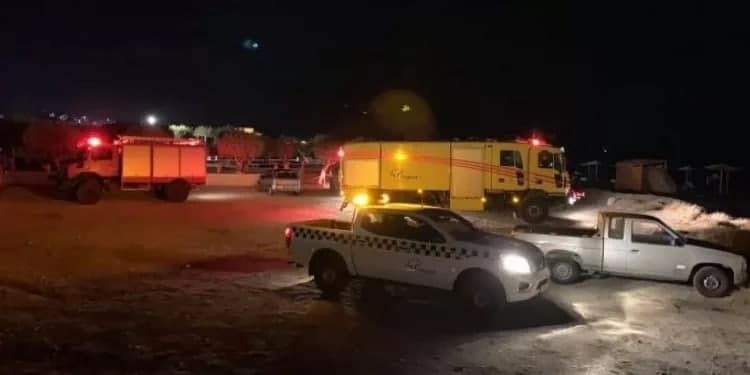 The identities of the victims remain unknown.
The Foreign Ministry has yet to comment on the incident.
*This is a developing story*
First published: 21:57, 09.13.21