Finance Minister Bezalel Smotrich responded Monday morning in an interview with Army Radio to the criticism of the government by the United States. "There is no more moral country than Israel, and there is no more moral army than the IDF," according to Smotrich.
In the interview, Smotrich was asked about the storm caused by National Security Minister Itamar Ben-Gvir, who said that his right of safe freedom of movement in the West Bank is more important than the right to freedom movement of the Palestinians, and said that everyone who attacks us in the world is a hypocrite."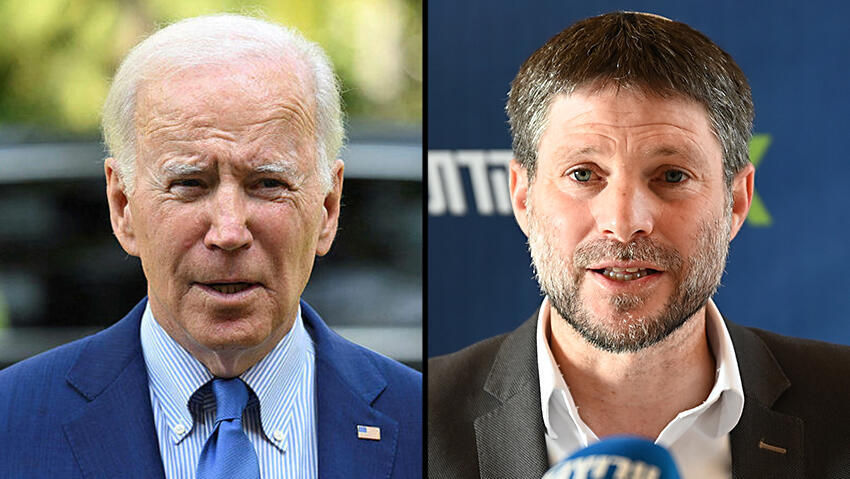 According to Smotrich: "There is no nation that has been fighting for its survival in the face of murderous terrorism for decades in a cleaner and more careful way than the Jewish people. I am not talking about the Americans and how they acted in Afghanistan and Iraq. 'They shouldn't preach to us about human rights, neither to the IDF nor to us on a political level. This is unmitigated hypocrisy.
In an interview with Channel 12 News on Wednesday, Ben-Gvir said that "my right, and my wife's and my children's rights, to get around on the roads in Judea and Samaria, is more important than the right to movement for Arabs. My right for life comes before their right to movement. This is the reality."
The White House condemned Ben-Gvir's words and a State Department spokesman said that: "We condemn all racist rhetoric; as such messages are particularly damaging when amplified by those in leadership positions and are incongruent with advancing respect for human rights for all."