Shai Albrecht usually uploads videos with uplifting music and demonstrates fitness exercises in a happy atmosphere, but over the past few days the Jewish internet celebrity has been in Israel with her family, and she has been uploading completely different content.
The fitness trainer, who lives in a country house with fields and animals in Maryland, came to Israel for vacation during the Sukkot holiday after not visiting Israel for years. Toward the end of her vacation, the war began and Albrecht began broadcasting moving posts about the situation through the eyes of an American Jew.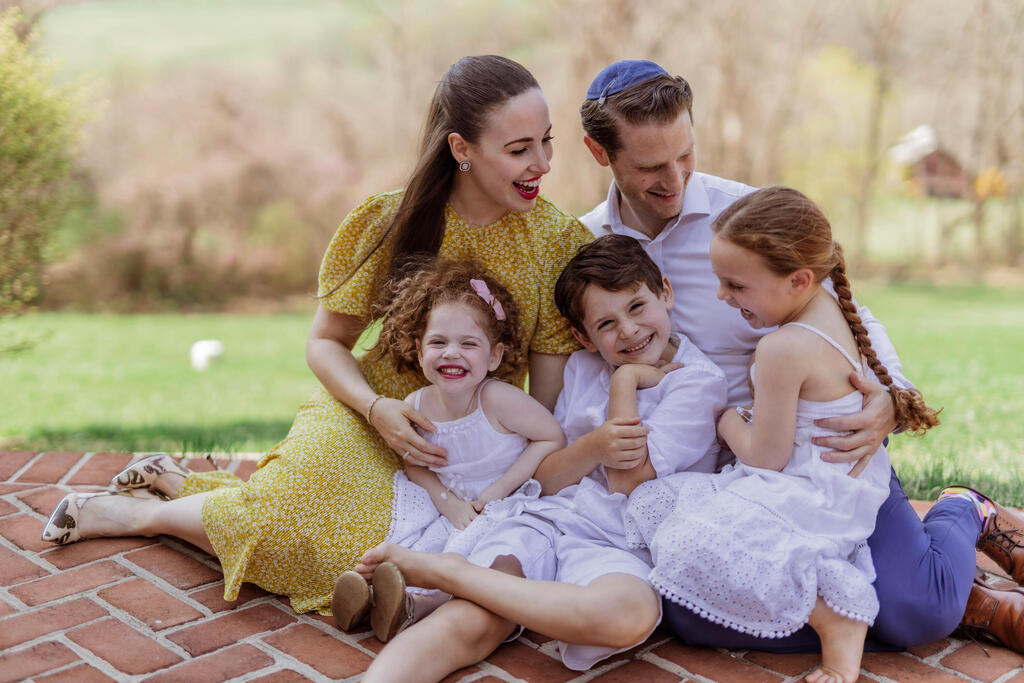 On the first day of the war, she posted a video captioned "Nothing prepares you for this," and in a voice choked with tears, she says: "Today I woke up to the sound of Israel being attacked. I woke up to sirens, alerting the people in Jerusalem that there were bombs falling. Today I walked into the stairwell, looking at everyone that was there with so much fear. Today I saw fathers bless their sons because they were called up to go fight. Today I saw mothers kiss their sons goodbye maybe for the last time. I've only heard of these stories before. I've never experienced anything like this. Today we spoke to our children for the first time about what a terrorist attack is."
"Today when we were walking back to our hotel, I had to tell my son to be careful, I had to tell him to look around at the cars around him because, in times like this, sometimes cars will try to hit Jews just to say that they killed a Jew. Today I looked into my son's eyes maybe one hundred times and I told him that everything was going to be okay because he kept asking if every was going to be okay. I had to tell him that everything was going to be okay even though I really didn't know. This is the first time my children have come to Israel. This is the first experience my children had of Israel. I can't believe this is how it ended or this is what it's like, but there's a feeling of being with my people and with my family," she said.
"There's a feeling of being petrified, but also feeling like I'm in the right place. I just want to say to all of my sisters and brothers out there whose children are out there fighting or who had lost a member of their family that we're all here. We're all one and that you're not alone. I pray that everyone is going to be safe. I pray that everything will be okay and that's it.," she also said.
Later, Albrecht went with her family to Givat Shmuel, and posted from there showing the rocket interceptions over the city. In another post from Monday evening, Albrecht shared that together with other local residents they organized a meal and donations for the soldiers. She talked to the soldiers and one of them told her about missing his family and children. At the end of the meeting, those present prayed for the peace of the soldiers and Albrecht called on her followers to join in the blessings and prayers.