Israeli security forces three months ago thwarted an attempt to smuggle weapons into the Gaza Strip by sea from the northern Sinai Peninsula, according to details released Tuesday.
The vessel used in the smuggling attempt was spotted by naval troops of a unit tasked with protecting military and civilian ports, in conjucntion with the Shin Bet security service.
The troops intercepted the vessel, arresting two suspected terrorists and uncovering weapons believed to be destined for Hamas naval commandos.
The IDF has not yet disclosed what weapons were seized, but in the past has intercepted diving suits and watches, snorkels and other similar equipment.
The Gaza Strip is subject to a naval blockade by both Israel and Egypt, which say it prevents terrorist activity from the Hamas-run coastal enclave.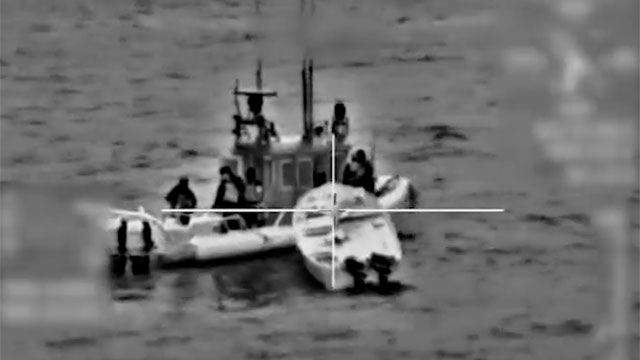 Senior Israeli Navy officer Col. Amir Gutman praised the work of the naval troops at mission control "who identified the suspected smuggling vessels and directed our vessels towards them, displaying professionalism and cool heads."
The IDF said that "such missions help prevent the Hamas terrorist organization becoming better armed in the Gaza Strip, and directly damage the capabilities of Hamas naval commandos."
Hamas is constantly trying to smuggle weapons into Gaza into order to strengthen its military wing, but its priority is its naval commandos who are in a permanent state of training for their next confrontation with Israel.
The Navy's anti-smuggling missions include high-quality coordination with the Egyptian Navy, sometimes operating side by side along the Rafah coast.
and is exacerbated by the increase in fishing area to 30 km, a record that is not remembered from the implementation of the Oslo Accords.
Currently, the only smuggling route from Sinai to Gaza is by sea, where the fishing zone for Palestinians has been expanded to an unprecedented 30 kilometers.
As a result, the naval vessels in the area are tasked with carrying out preliminary intelligence, identifying and seizing suspected smuggling boats.