The organizers of the protest against the government's proposed judicial reform threatened on Tuesday to shut down the economy next Monday and go to Jerusalem to demonstrate against the actions of the government in front of the Knesset.
After five weeks of mass rallies against the overhaul of the judiciary led by Prime Minister Benjamin Netanyahu and Justice Minister Yariv Levin, protest leaders are ratcheting up the rhetoric as at least some of the plan's most dramatic clauses are expected to go up for a first reading in the Knesset early next week.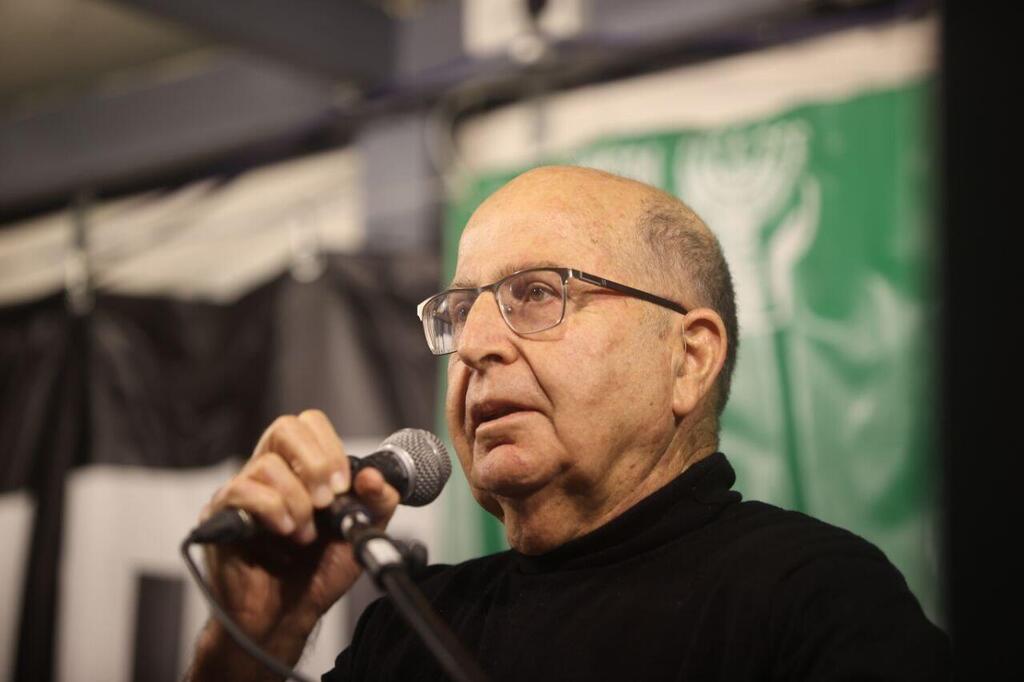 "After the protest measures we have taken, we — the protest organizations and people who care — will shut down the economy on the day the first law is brought to the Knesset, and we will go to Jerusalem under the banner of stop the dictatorship," former defense minister Moshe Yaalon told a press conference. "We will do everything so that Israel doesn't become a dictatorship."
Dr. Amit Barnea, a representative for a group of medical professionals that opposes the government's plan, called on the Israel Medical Association to allow medical practitioners to take part in the protest.
"If the reform goes through, we won't have any quality doctors left, our situation will be like in countries that have gone through processes similar to what is happening here," he warned.
Nadav Salzberg, a representative for a student protest, called to "disrupt the state" and threatened to disrupt the opening of the second semester of the academic year.
"You can't retake Democracy," he said.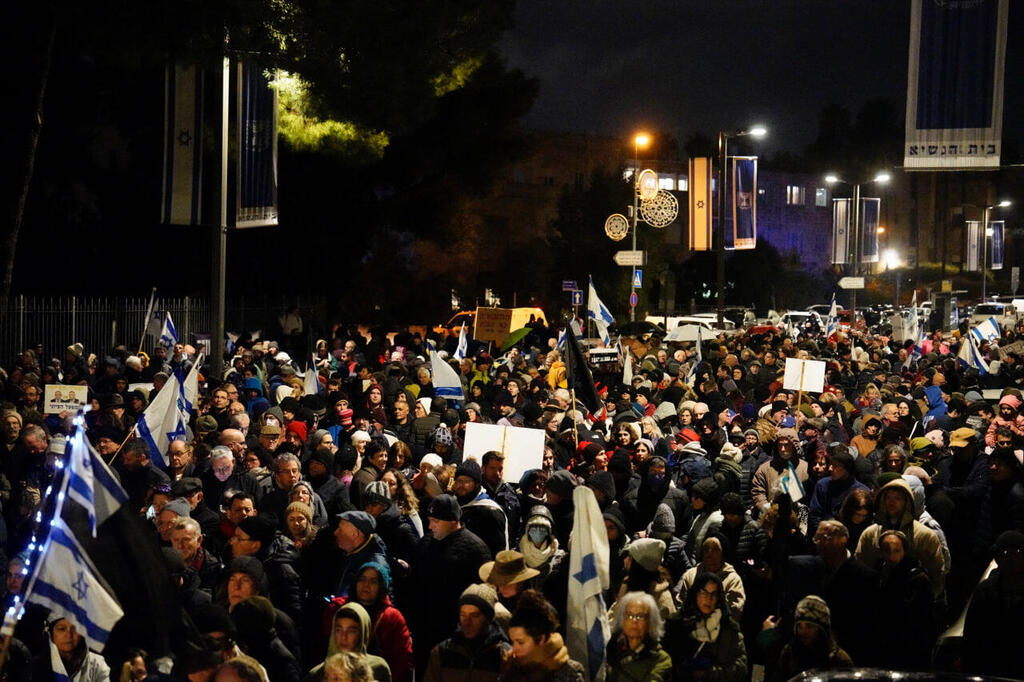 This comes hours after several dozen protesters working in Israel's crucial high-tech industry held a protest in Tel Aviv under the banner "No freedom - no high-tech" and briefly blocked a lane at one of the city's busiest intersections.
Large rallies have been held in the coastal city every Saturday night for the past several weeks alongside smaller sub-demonstrations in other cities across the country.
Last Saturday evening, the number of demonstrators in Tel Aviv shrunk compared to previous weeks due to stormy weather conditions but at least 40,000 people turned out at two separate locations according to estimates.