President of the European Parliament Roberta Metsola on Thursday told visiting President Issac Herzog that democracy cannot be taken for granted.
Herzog and Metsola met in Brussels ahead of his speech on the occasion of International Holocaust Remembrance Day.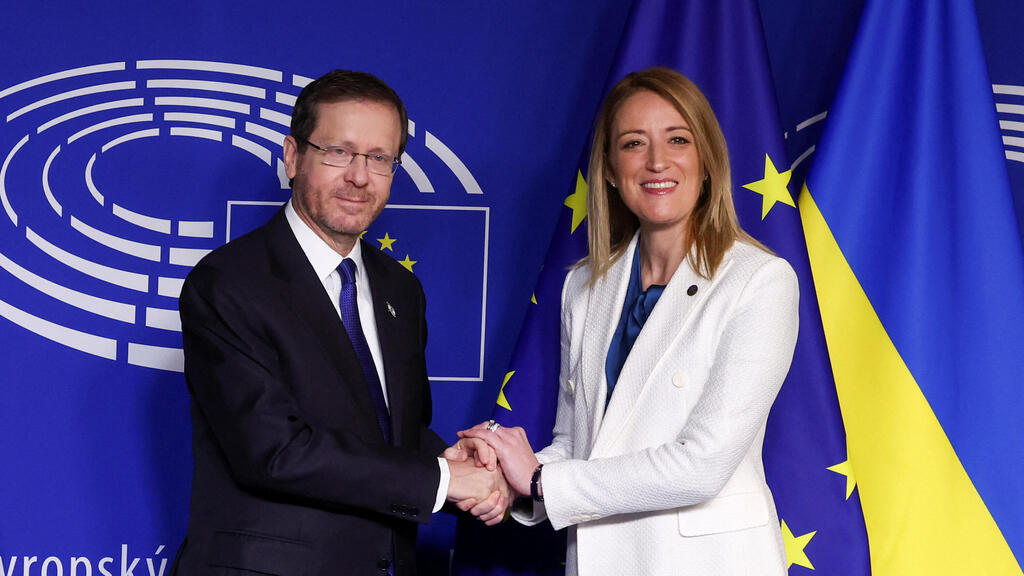 "the European Union and Israel are tied by a close friendship based on the shared history and common values: democracy, open society, rule of law — values which can never be taken for granted," Mesola said.
"We will never be silent when it comes to standing up for freedom, peace, and equality. Not when it comes to fighting hate and discrimination," Metsola added.
In his speech to the EU parliament, Herzog said that liberty, equality, justice, and peace are the fundamental values enshrined in the Declaration of Independence of the State of Israel, "which we shall uphold and defend at any cost."
Herzog also said that Israel has established "a resilient and democratic society, composed of an unparalleled human mosaic of Jews and Arabs, people of every religion and faith."
The president spoke of the rising antisemitism. "The Holocaust was not conceived in a vacuum," he said and warned of the dangers of mounting antisemitism.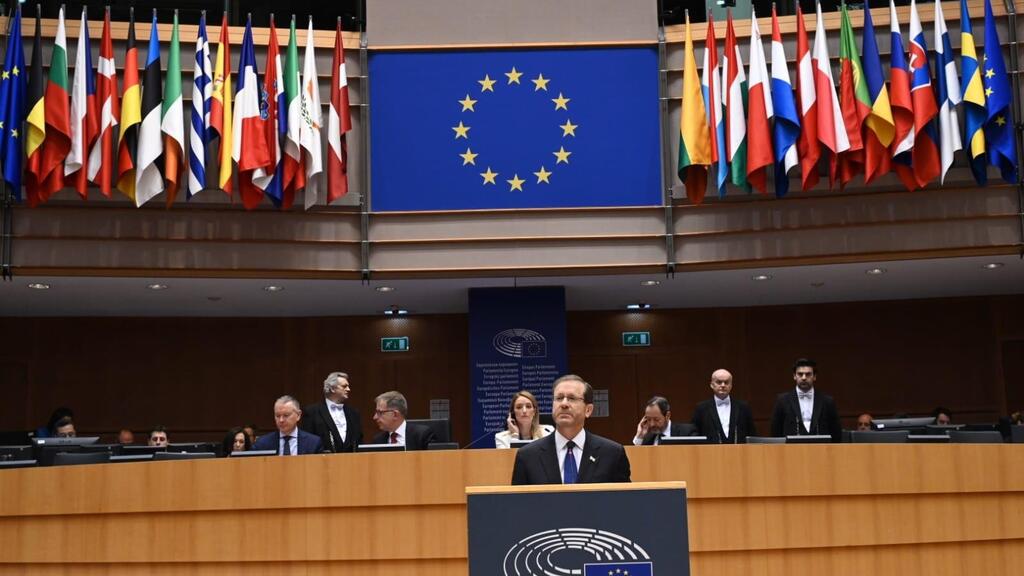 "In Warsaw, home to over half a million Jews before the Holocaust, only the Jewish cemetery remained to attest to the vibrant life that had flourished before the advent of the Nazi axeman," Herzog said. "In the only Jewish synagogue in Warsaw that was still standing, the Nożyk Synagogue on Twarda Street, a few dozen souls gathered, snatched from the jaws of carnage. A bloodstained Torah scroll was handed to my grandfather by the survivors, to be taken to the Land of Israel for eternal memory."
Herzog then recited a traditional prayer, before addressing the members of the European Parliament. He described "the story of the entire Holocaust" as the story of "the totality of annihilation, eradication, obliteration. The story of the monstrous, deranged obsession to totally exterminate a nation with roots stretching deep into history, such an inseparable and essential part of Europe: the Jewish People."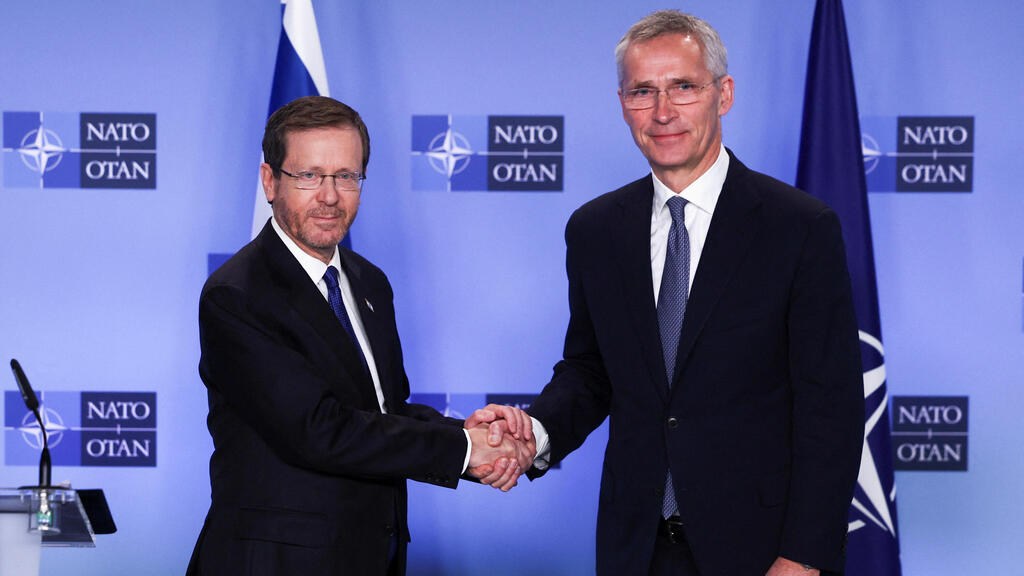 "We must never forget that the Nazi death machine would not have succeeded in realizing its nightmarish vision had it not met soil fertilized with Jew-hatred, which is as old as time itself." He stated that the European Parliament and its countries "must use every tool at your disposal, from education and legislation to security and enforcement, to deter and eradicate hatred, racism, and antisemitism in all their forms."
Herzog is set to meet with NATO Secretary General, Jens Stoltenberg and the forum of ambassadors of the countries in the alliance, to brief them on the security and political situation in Israel.
"The State of Israel rose like a phoenix out of the ashes and the terrible destruction and realized our historic right to a state in our ancient homeland," Herzog said. "May the memory of the victims of the Holocaust be eternally etched in our hearts. May their souls be bound in the bond of life."
i24NEWS contributed to this article