Rosh Hashanah will be upon us this weekend, which means that Israel's Population and Immigration Authority has published its annual list of Israel's most popular names for this year's newborns.
For those of us who are looking over baby names for now or for the future, this is the time to look over the list and decide whether to go with the flow. If you chose a popular names, just remember that your child likely will also have to be identified by the first letter of his or her last name when they get to kindergarten, to differentiate themselves from all the other children with the same first name.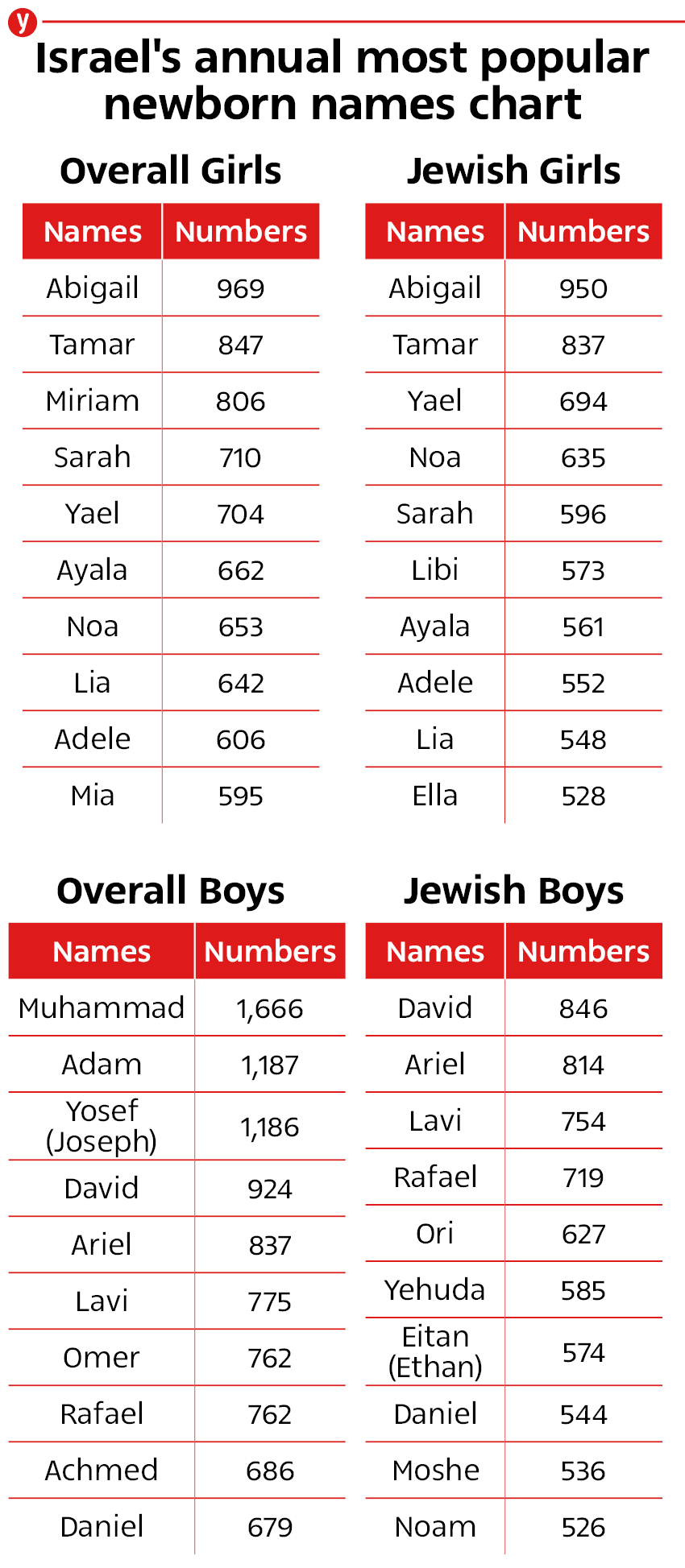 Israel's top used names: Where does your name rank?
In the Jewish sector, David was the most commonly chosen name for boys (846), and kept its ranking from last year. Second place goes to Ariel (814) and next is Lavi (754), who retains his third place from last year. Rafael (719) and Ori (627) switched places from last year to fourth and fifth respectively. The last of the top 10 names is Noam (526) who dropped from sixth place last year.
Overall, Muhammad (1,666) is the most popular name in Israel and takes first place. Second place goes to Adam (1,187) and Yosef/Joseph (1,186) is in third place, though not even in the Jewish top 10. The name David (924) comes in fourth place overall. Daniel (679) closes the top 10 after being demoted two places since last year.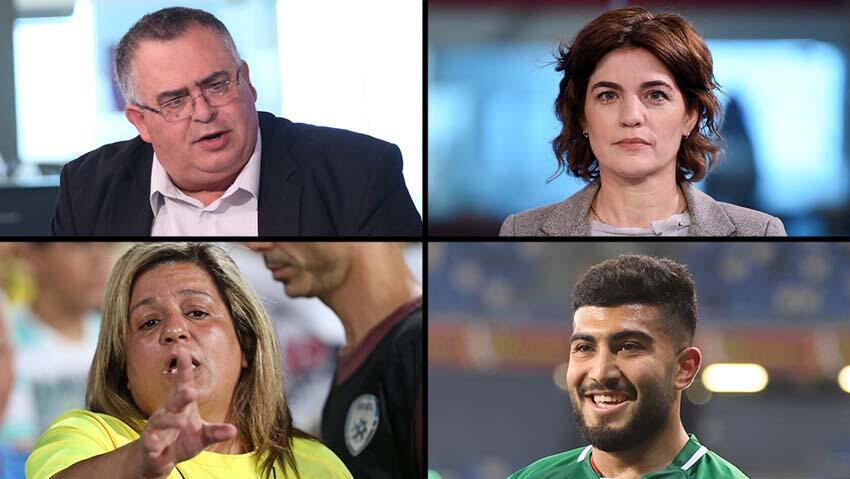 Turning to newborn girls in Israel, Abigail takes the lead in the Jewish sector (950) and overall (969). Tamar takes second place in both the Jewish sector (837) and the overall (847). Also in the Jewish sector, third and fourth place are taken by the names Yael (694) and Noa (635). The name Sarah (596) is in fifth place, climbing two places over last year and overtaking the name Adele (552), pushing her to eighth place. Ella is in 10th place for newborn Jewish girls, a name that did not appear in the top 10 last year.
On the overall list Abigail and Tamar sit at top, followed by the name Miriam (806), which does not even enter the top 10 in the Jewish sector. In fourth place is the name Sarah (710), followed by the name Yael (704).