Following the delayed start to Israel's plans to annex territory in the West Bank, prominent evangelical leaders in the U.S. implored President Donald Trump to go through with the intuitive – with some warning that withholding will jeopardize his chances of reelection in November.
Dr. Mike Evans, a leading figure within the Evangelical community, told Ynet that Trump's reelection is dependent on "our vote, the Evangelical vote."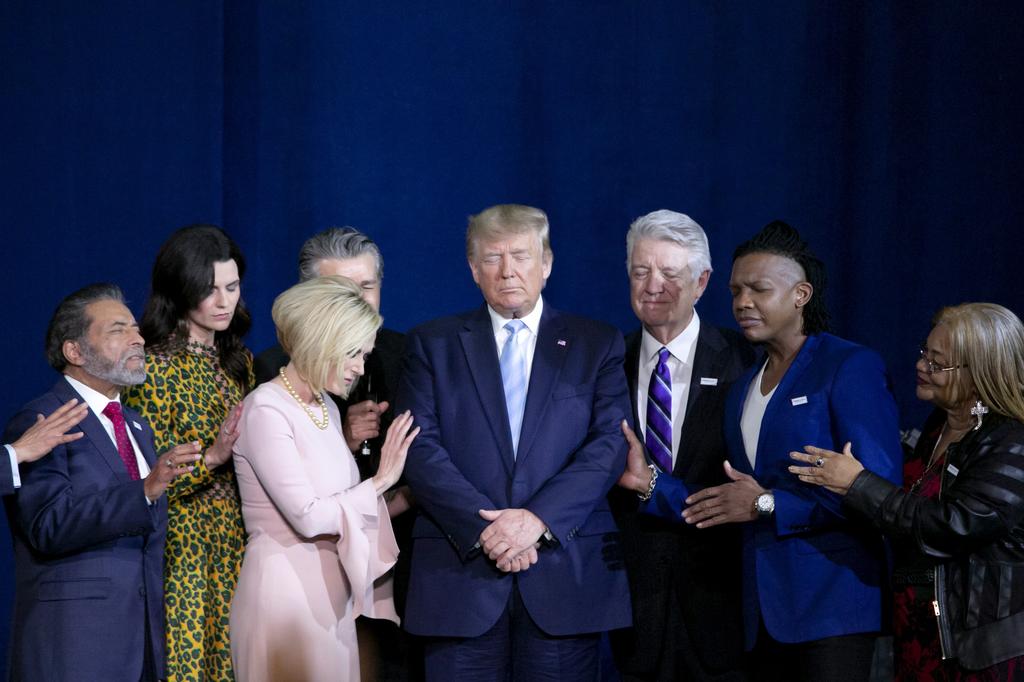 "Our support is crucial, and he cannot win it without us," said Evans. "We are 100% supportive of applying Israeli sovereignty to the region. Our support of this did not begin with Trump, but with our Bible, because we believe that God decided to apply sovereignty thousands of years ago and told it to the Jewish people's prophets."
Evans hinted that several of Trump's advisors are advising him to withhold on annexation.
"I believe that any aide advising the president to withdraw his support on application of sovereignty could jeopardize the president's chances of winning the elections," he said.
"The worst thing the president can do during an election is announce his rejection of recognizing the land of the Bible, since all Evangelicals are united behind the Bible where it is stated that who blesses Israel – God blesses him. We will push any advisor urging him to refrain from supporting the application of sovereignty out of the White House."
Evans is currently in U.S. and this week met with Secretary of State Mike Pompeo to award him a medal for his support of Israel, and the two discussed a way to advance the annexation plans.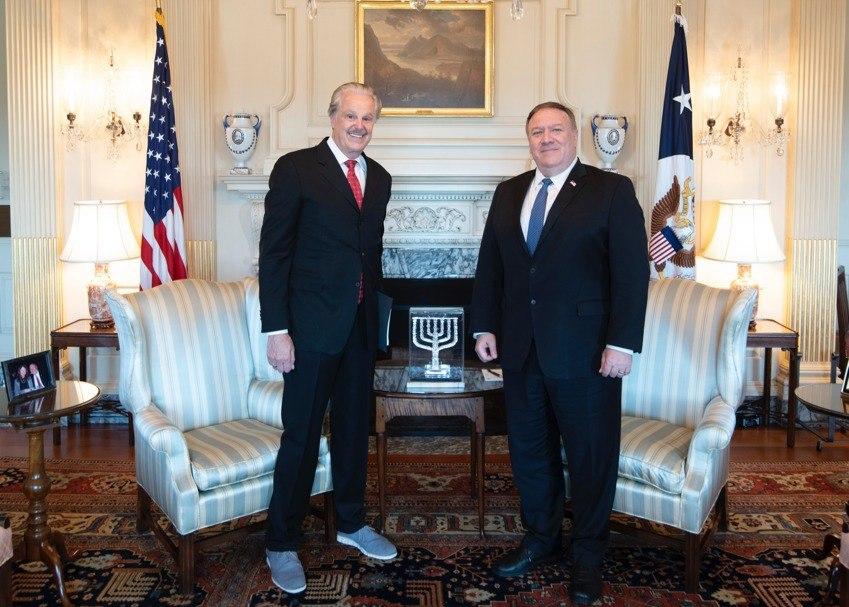 Pompeo, who himself is also a prominent figure within the Evangelical community, is a supporter of annexation.
"I believe that Trump will give Netanyahu the green light to go through with annexation, since he has an election in four months," Evans said, adding that the Evangelical camp supports the plan for Israel to annex some 30% of the West Bank.
"If you forfeit the lands of the Bible, that will be an issue for the president. President Trump is a very brave man who cannot be bought, he never kneels. The president understands the Bible is not illegal, and we want him to say that. He would not have won the last election without us. He has done more than we wanted in the last three and a half years. We believe he will not change. When he is under pressure, it only gives him more energy."
Asked about the possibility that Israel will refuse a request by the president to implement annexation in steps, Evans said he did not believe for a second that "Trump will resist application of sovereignty."
"If I were Netanyahu, I would have pushed for a declaration of full sovereignty before the elections. I would not want to wake up with a Democrat president who will bring hell to Israel."