An Israel Air Force officer on Monday said that the eight fighter jets damaged in the floods that overwhelmed Hatzor airbase in the south of the country last week should have been moved to a safe place prior to the storm.
"We took care of the base's plumbing in the past, but we definitely should have vacated the underground hangars," said the officer.
"At 5am the base was dry, then half an hour later the entire base was flooded with... water in such intensity that concrete walls broke under the flood's strength."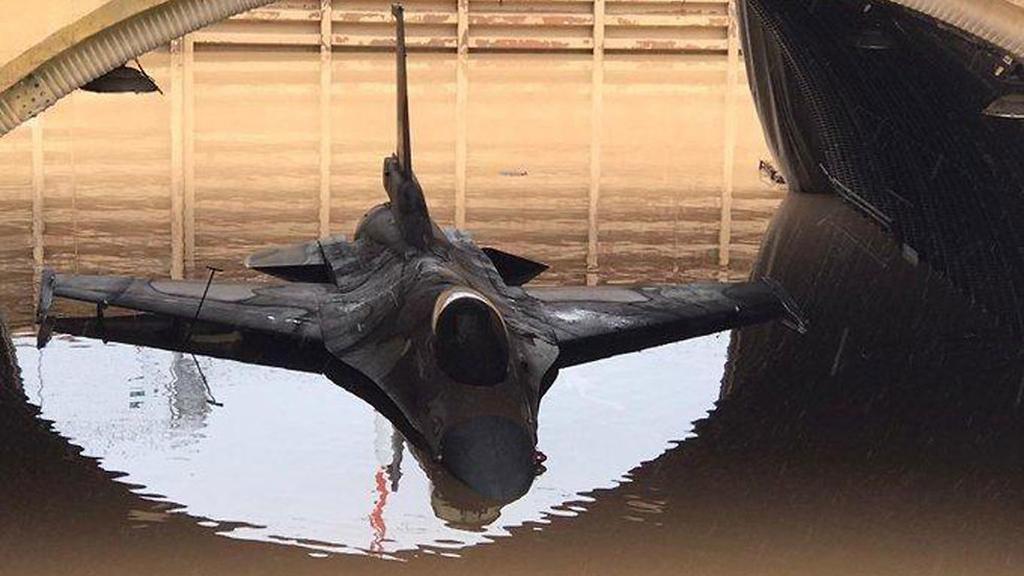 Eight F-16 fighter jets were damaged during the flood according to the officer, five were only mildly damaged and have already returned to operational status, while three are still being repaired and will be operational again in the next few days.
"Two whole hangers were completely flooded, we made a mistake we didn't evacuate them earlier," added the officer. "We will learn our lessons from this event. We prepared last week for the coming weather, prioritizing human life over damages to sensitive equipment and the base's aircraft."
The Hazor air force base is situated near Ashdod and is surrounded by lakes that tend to overflow during the winter. It houses several important Air Force units - assets worth several million shekels - and occasionally hosts the U.S. Air Force.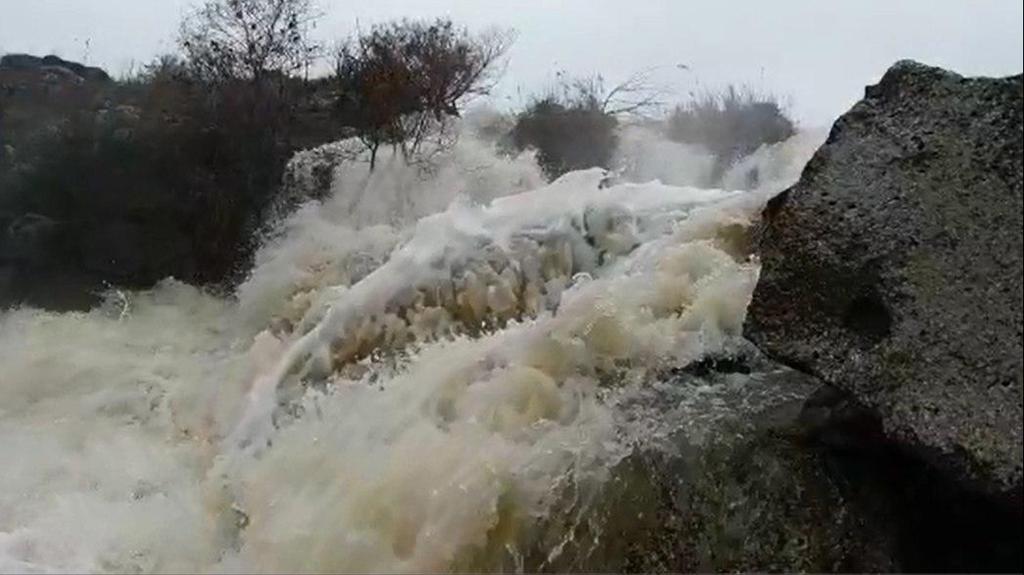 This is the second time the base has overflown over the last few years, with the last flood resulting in more than NIS 20 million in damage.
According to information uncovered by Ynet, Hatzor Regional Council pleaded with the IAF in 2013 to help fund a new drainage system that would prevent any further flooding, but the Air Force instead opted to make only partial repairs that have proven to be less than adequate.
"There is still work to be done," said the officer. "Every time one lake floods our base is in danger."
The officer said that the true cost of the damages, estimated to be tens of millions of shekels, is "it's lower than what was reported in the media."
Due to military censorship, the flooding was not announced for several days, and some details are still being kept from the public.