Prime Minister Benjamin Netanyahu made a surprise trip to Jordan on Tuesday to meet with King Abdullah II, his first visit since taking power at the helm of Israel's most right-wing and religiously conservative government in history.
Official statements from Israel and Jordan gave scant information about the discussions between the leaders, who have long had a rocky relationship. Netanyahu's office said he discussed "regional issues" and security cooperation with Jordan, a key regional ally.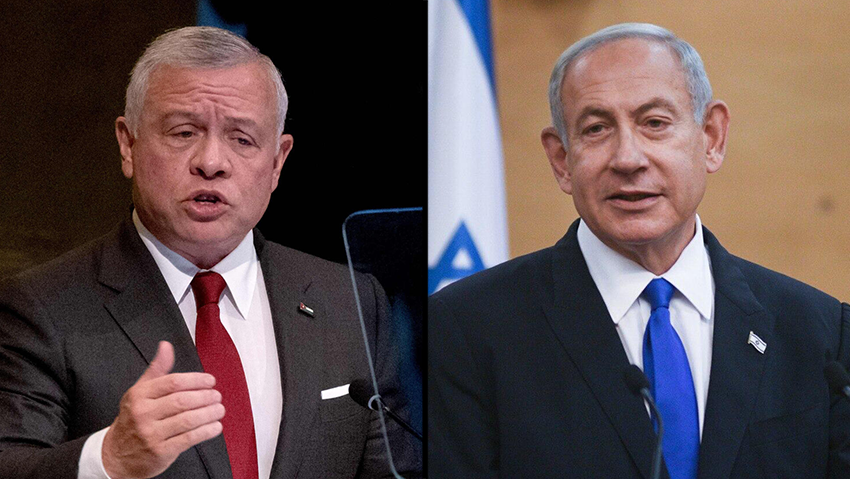 A statement by Jordan's royal court said the two discussed "the importance of respecting the historical and legal status quo in Al Aqsa Mosque."
"His Majesty stressed the need to maintain calm and cease all acts of violence, in order to pave the way for a political horizon for the peace process, calling for an end to any measures that could undermine peace prospects," read the statement.
"Discussions also covered bilateral ties and the need for the Palestinian people to benefit from economic and regional projects."
Deputy Prime Minister and Foreign Minister Ayman Safadi, Director of the Office of His Majesty Jafar Hassan, General Intelligence Department Director Maj. Gen. Ahmad Husni, and the accompanying Israeli delegation attended the meeting.
Tensions have simmered between the neighbors over Israel's new ultranationalist government, which took office late last year.