On April 9, 2003, only 21 days after the American invasion of Iraq began, Saddam Hussein's major stronghold of Baghdad, was overtaken by the U.S. military.
Saddam's statue in the main city square was toppled as U.S. Marines watched on. The citizens kicked the statue's decapitated head down the street, celebrating the end of his dictatorship.
Following the takeover, then-U.S. President George W. Bush was eager to proclaim "Mission Accomplished". On May 1, he hung the sign on board the USS Abraham Lincoln, and it earned him high praise from the American people.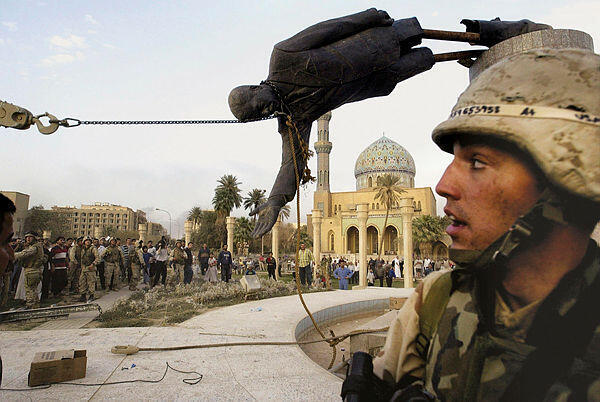 To this day it is considered one of the best explanations as to why John Kerry did not have a prayer in the 2004 presidential elections.
But the fact that Saddam Hussein was removed from power did not guarantee a promising future. Apart from the Americans, there was no governing authority, and this created a power vacuum that was quickly filled by various sects and gangs trying to claim control over different parts of Baghdad. Violence became rampant, and home invasions skyrocketed causing people to fear for their safety and lock themselves in their homes.
Today, twenty years later, Baghdad is a thriving city with bustling markets, department stores, cafes, hotels, and clubs. Fancy cars can be seen driving on the streets, and cinemas screen daily features.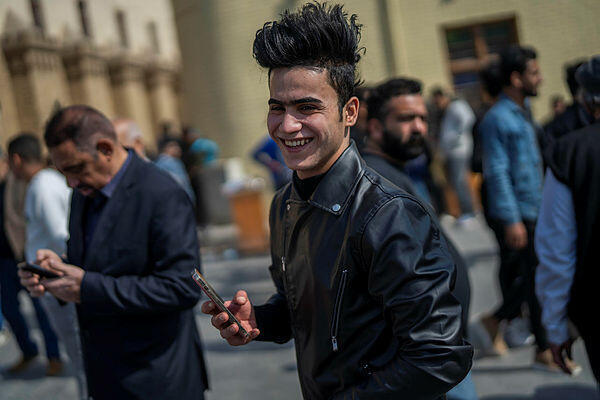 But this veneer of modernity conceals a more complex reality. More than half of the city's young population struggles to secure permanent jobs, which has left many feeling unsatisfied.
Although relieved that Saddam Hussein's oppressive regime is in the past, they feel that the American forces did not provide a framework for long-lasting freedom and opportunity upon leaving the country.
After all, Bush's entire premise for invading Iraq was predicated on the notion that Saddam was creating weapons of mass destruction, a claim that was later found to be false.
As the United States arrested many former members of Saddam's Ba'ath party, they were held in prison for an extended period, and their resentment towards Western imperialism boiled under the surface.
One of those former prisoners was Abu-Bakr al-Baghdadi, the first leader of "ad-Dawla al-Islamiyya fi al-'Iraq wa-sh-Sham", otherwise known as ISIS.
The barbaric Jihadi group rampaged through Iraq and Syria in 2014, leaving the country in ruins.
How did that come to be? The Americans simply forgot the road to hell is paved with good intentions.
Nevertheless, when taking into account the incalculable amount of oil and natural resources Iraq is sitting on, the country has immense economic potential. The problem lies in distribution, as the lion's share of profits from those national resources are divided between government contractors, senior advisors and rich businessmen invested in the area.
The common folk, however, get little.
Modern-day Iraq is not a democratic state. The Americans' hasty withdrawal meant that the blueprint required to transition from an autocratic state to a free one was never given or implemented.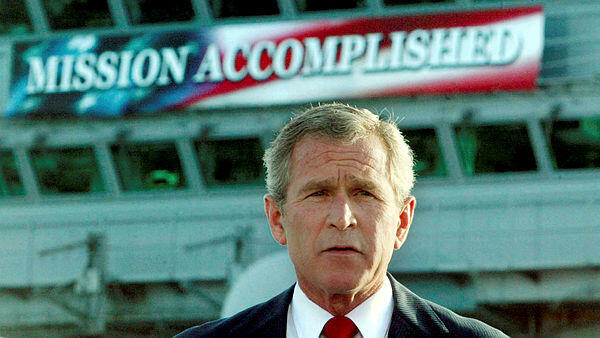 Abdul Latif Rashid, Iraq's Kurdish president, says the country lives in security and peace. He admits there are areas that need improvement, like the aforementioned unemployment among young people nationwide, but he rejects the "warzone" label that his country has been associated with for so long.
Alina Romanowski, the current U.S. ambassador to Iraq, told CBS News that Iraq now has a "government that is committed to improving the lives and services for the Iraqi people" and is "very clearly interested in building a future for Iraq."
Yes, several years after the Islamic State had largely left Iraq, the country seems quieter and more hopeful, but there is a long way to go before Bush's "Mission Accomplished" sign earns its rightful place in Baghdad's main square.