At least 500 hundred people dead as a 7.8-magnitude earthquake hit Turkey and Syria early Monday, sending tremors that were felt in Israel, Cyprus, Lebanon and Egypt.
Emergency service officials in Turkey said the death toll threatens to climb substantially higher because the nighttime disaster had flattened dozens of apartment blocks across major cities.
President Tayyip Erdogan spoke by telephone with the governors of eight affected provinces to gather information on the situation and rescue efforts, his office said in a statement.
At least 110 people also died in government-controlled parts of Syria, as well as the northern areas held by pro-Turkish factions, according to state media and a local hospital.
Defense Minister Yoav Gallant said it was prepared to aid Turkey and provide any assistance needed and Foreign Minister Eli Cohen said a swift aid programmed was being prepared.
In Israel, meanwhile, police said it received hundreds of calls, but no damage or casualties were reported. "Regarding the earthquake tonight in Turkey with a magnitude of 7.8, about 500 km from Israel's territory, the Israel Police headquarters received 3,496 calls by 3:50 am. The earthquake was felt in various parts of Israel, but so far no damage or casualties have been reported," the police statement said.
There are also no reports of Israeli casualties among the deceased in Turkey as the earthquake epicenter was "not in area where Israelis usually travel," Israel's Foreign Ministry said on Monday morning.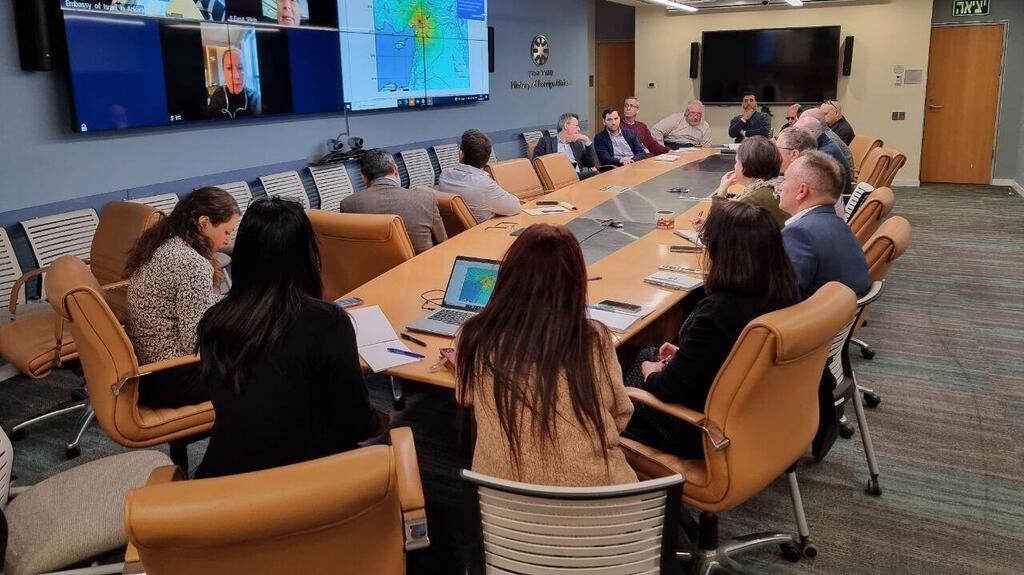 Television images showed shocked people in Turkey standing in the snow in their pyjamas, watching rescuers search through the debris of damaged homes. The quake struck at 04:17 am local time (0117 GMT) at a depth of about 17.9 kilometres (11 miles), with a 6.7-magnitude aftershock striking 15 minutes later.
"I have never felt anything like it in the 40 years I've lived," said Erdem, a resident of the Turkish city of Gaziantep, near the quake's epicenter, who declined to give his surname. "We were shaken at least three times very strongly, like a baby in a crib."
Raed Ahmed, who heads Syria's National Earthquake Centre, told pro-government radio that this was "historically, the biggest earthquake recorded in the history of the center". It was also the most powerful earthquake in Turkey since 1999, when a 7.4 magnitude earthquake killed over 17,000.
Turkey is among the most earthquake-prone countries in the world. More than 17,000 people were killed in 1999 when a 7.6-magnitude quake struck Izmit, a city southeast of Istanbul. In 2011, a quake in the eastern city of Van killed more than 500.