Prime Minister Yair Lapid visited an the F-35 fighter jet squadron at an Air Force base in southern Israel on Tuesday and issued a stern warning to Iran standing next to the imposing warplanes.
"If Iran continues to try us, it will discover Israel's long arms and capabilities," the premier said curtly.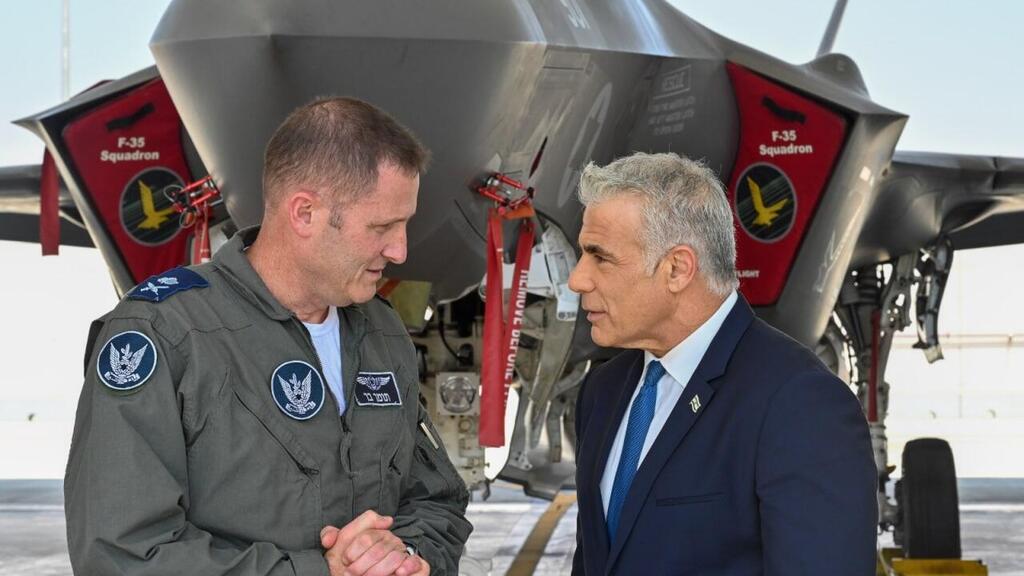 "It's still too early to know whether we succeeded in thwarting the nuclear deal, but Israel is prepared for any threat and any situation," Lapid said.
"We will continue to act on all fronts against terrorism and against those who seek to harm us. As agreed between me and [U.S.] President [Joe]Biden, we have full freedom of action to act as we see fit in order to prevent Iran from becoming a nuclear threat."
Lapid said that Barnea's trip to Washington is part of Israel's ongoing pressure campaign to dissuade the U.S. from rejoining the 2015 nuclear deal, which Jerusalem views as an immedaite threat to its security.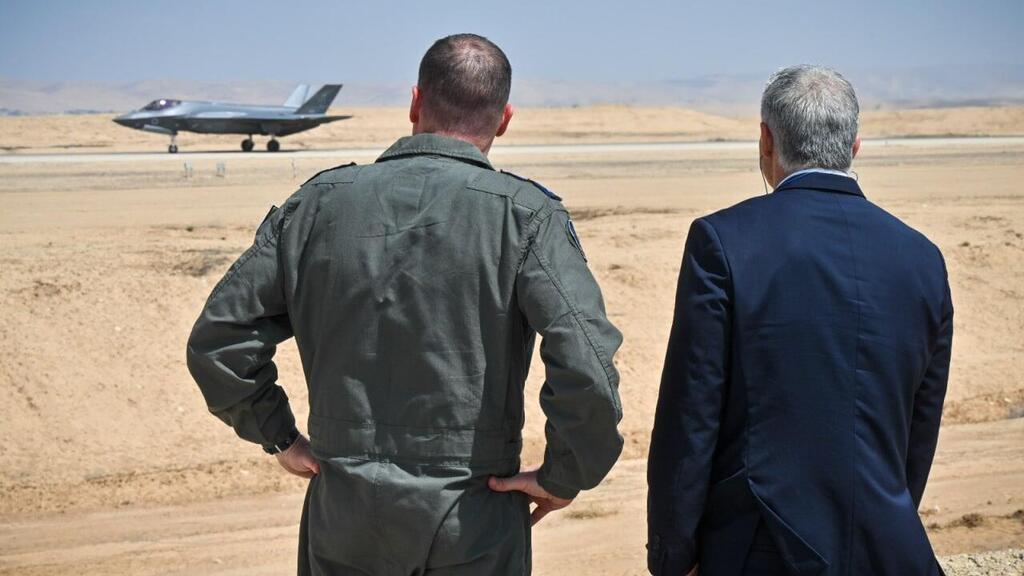 The Israeli spy chief will hold a series of meetings with the CIA, the White House and the National Security Council, among other government agencies.
His trip was preceded by visits by Defense Minister Benny Gantz and National Security Advisor Eyal Hulata.
On Monday, Lapid met with a bi-partisan U.S. delegation headed by Senators Lindsey Graham and Bob Menendez in Jerusalem.
At the meeting, Lapid briefed the American lawmakers on regional developments while underscoring Israel's stance on the Iran nuclear deal.

"Israel is operating, and will continue to operate in order to prevent Iran from becoming a nuclear state," Lapid told the U.S. delegation.
United States Ambassador to Israel Thomas Nides reaffirmed Washington's support of Israel and stressed that it will never impede the Jewish state in defending itself. He also reiterated President Biden's vow to prevent Iran from obtaining nuclear arms.
Nides added that Washington and Jerusalem have a constant dialogue on the Iranian issue, allowing Israeli officials to voice their concerns regarding the pending agreement and the regional threat that Tehran and its proxies pose.