Prime Minister Benjamin Netanyahu on Wednesday slammed Turkish President Recep Tayyip Erdogan for labeling Israel a "terrorist state."
In recent remarks, the Turkish leader expostulated with Israel's actions in the Gaza Strip and seized on a faux pas by a junior Cabinet minister, who suggested Israel should use nuclear arms in Gaza, to question the Jewish state's nuclear capabilities.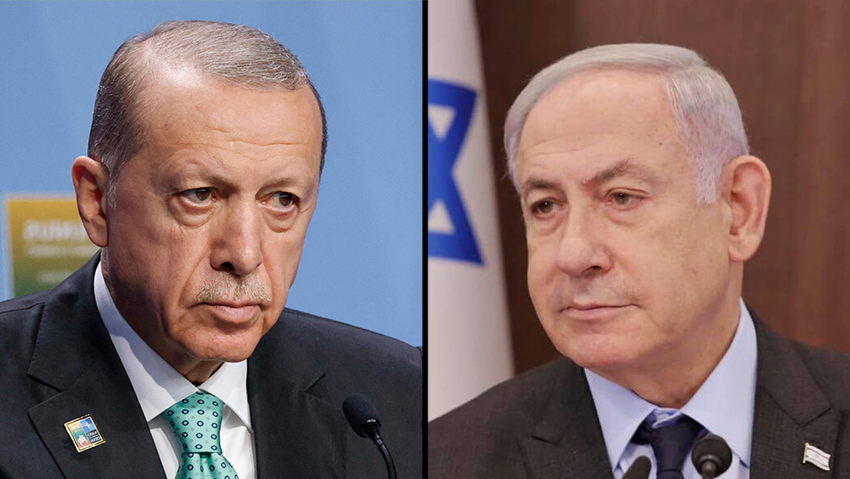 "They [Israel] have been speaking about murdering all those people using nuclear weapons, so let me call on Benjamin Netanyahu — do you have nuclear weapons or not? Explain this, if you have the courage," he said at an emergency joint Arab-Islamic summit in the Saudi capital of Riyadh over the weekend.
In response, Netanyahu said on Wednesday, "By contrast, there are forces that support the terrorists. And one of them is President Erdogan of Turkey who calls Israel a terror state, but actually supports the terror state of Hamas."
Netanyahu added "[He] has himself bombed Turkish villages inside Turkey itself, so we're not going to get any lectures from them," likely in reference to Turkish military actions in Kurdish areas in recent years.
Foreign Minister Eli Cohen also responded to Erdogan's comments, stating, "Anyone who hosts arch-terrorists and encourages terrorist organizations should not preach morality to the State of Israel. The Turkish president distorts reality and finds himself once again on the wrong side of history, alongside those who praise massacres in Iran, Lebanon, Syria and Yemen."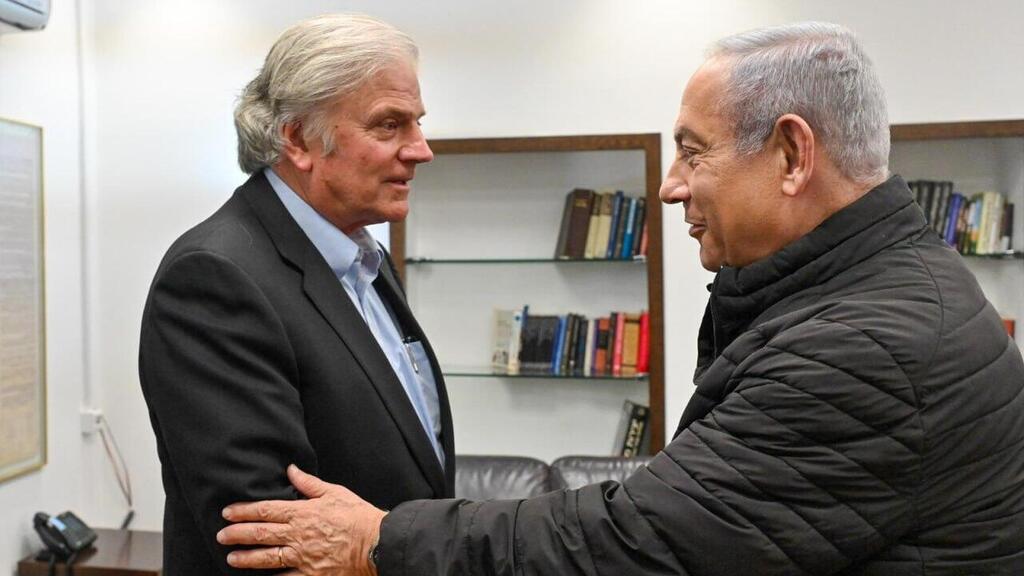 Netanyahu made the remarks during a meeting in the IDF headquarters in Tel Aviv with Pastor Franklin Graham, the CEO of the evangelical organization Samaritan's Purse, who arrived in Israel on a solidarity visit. Netanyahu said to the evangelical pastor, "The world today appears to be divided by two forces, those who support Israel and its just fight against Hamas terrorism, and those who support Hamas terrorism."
In a post on social media platform X, Graham said, "It was a privilege to meet and pray with Israel's Prime Minister Benjamin Netanyahu today. This man needs our prayers. He is facing the most trying time since the birth of their nation with 1,200 people killed, more than 240 men, women, and children taken as hostages, and many injured in the Hamas attack. As I spoke with a woman whose husband was taken hostage, the fear and heartache is overwhelming. Pray for these hostages and their families, pray for Prime Minister Netanyahu, and pray for the peace of Jerusalem."