An earthquake with an estimated magnitude of 5.3 rattled Cyprus on Thursday, with the shock being felt in Israel.
The Geological Survey stated that the quake occurred at 1427 GMT at 224 kilometers (140 miles) northwest of the northern city of Nahariya.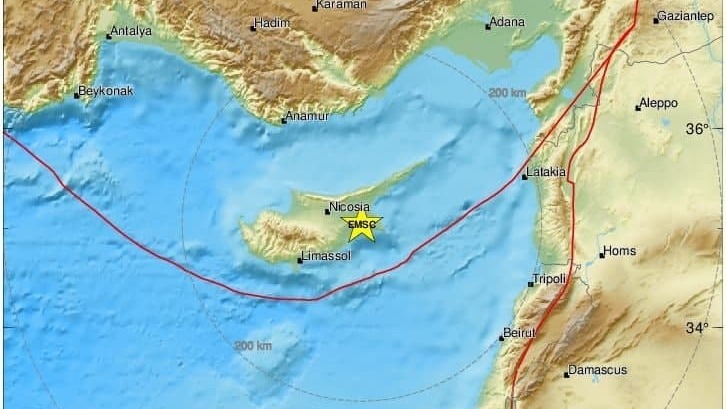 Users across the country reported through the
Ynet Red Mail
they felt the tremor. including in Nahariya, Haifa and Jerusalem.
Salim, an X-ray technician from Nahariya told Ynet he felt the shock sitting at his computer desk when both his chair and the computer screen started rattling.
According to reports from the neighboring island, the shock was felt by residents of high-rise buildings in the capital, Nicosia, forcing some to evacuate.
The quake was also felt during a live debate in the Cypriot parliament, dealing with the country's annual budget. Documentation from the parliament plenum shows the camera shaking up and down, after which some of the legislators left the plenum. The discussion resumed shortly.
There were no immediate reports of damage.
Cyprus is an earthquake-prone zone, but strong tremors are not common. The highest registered in recent years was a magnitude of 6.3 in 1996 but it caused little damage.
Last December, many Israelis reported feeling a 5.3-magnitude earthquake that occurred between Turkey and Cyprus, south of Antalya.