Leaders of Israel's opposition parties threatened on Monday to boycott the final votes in Knesset on the government's judicial overhaul push as the ruling coalition plows through with its legislation blitz.
In a joint statement, Yesh Atid leader Yair Lapid, National Unity head Benny Gantz, Yisrael Beitenu Chairman Avigdor Liberman and Labor chief Merav Michaeli said "The unity of the people begins with real negotiations and as long as the legislation isn't stopped, this is all a charade."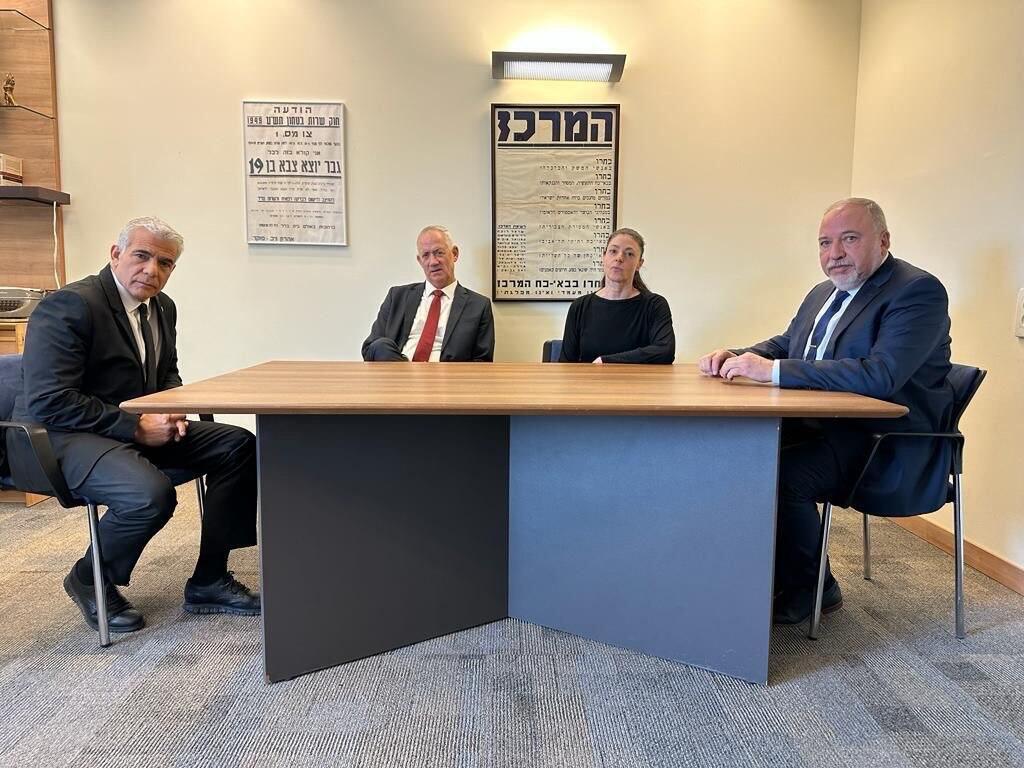 The statement of the leaders of the opposition, sans the Israeli parliament's two Arab parties, protested the coalition's move to bring to a vote two key components of its plan to overhaul the judiciary — the so-called override clause, which would allow the legislature to enact legislation that overrides a Basic Law and the rulings of the Supreme Court, and a bill which would require a full Supreme Court panel of 15 justices to strike down laws passed by the Knesset.
"We will do everything to prevent the passing of these laws, but if, God forbid, we get to a third reading, we will not give it a hand and boycott the vote in the plenum," the statement further read.
"Instead of an insane hodgepodge of laws, the suitable alternative at this time is a comprehensive and balanced constitutional arrangement, and fortifying the separation of the branches of government until a constitution is agreed upon ."