The removal of Libyan Foreign Minister Najla Mangoush from her position and her subsequent flight to Turkey after meeting with an Israeli official were expected by those familiar with Arab affairs and has the go-between who arranged the meeting concerned for his safety.
Mangoush's hasty departure
followed a secret meeting in Italy with Israeli Foreign Minister Eli Cohen. News of Mangoush's sit-down with Cohen triggered considerable unrest in Libya, as armed factions aligned with the Muslim Brotherhood, supporters of the late Libyan dictator Moammar Gadhafi, and others said they planned to set the region ablaze.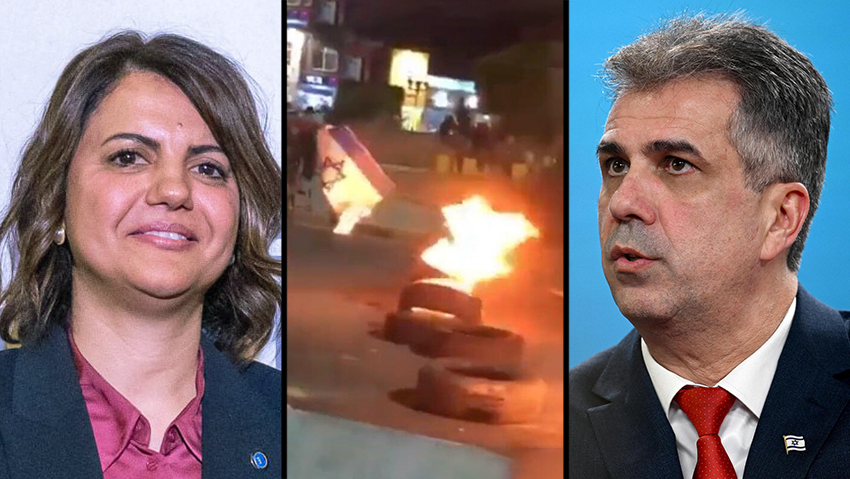 The prime minister of Libya's Tripoli-based government, Abdul Hamid Dbeibeh, responded to the news by dismissing Mangoush and sending her into exile to ensure her safety
A businessman of Tunisian origin with ties to Libya's Foreign Ministry reportedly coordinated the meeting. The man had presented himself years ago to the Libyan Foreign Ministry as a senior agent working for Israel's Mossad.
The businessman also claimed that Dbeibeh was informed of the Rome meeting between Mangoush and Cohen shortly before it took place.
The Tunisian go-between, who spent his formative years in Libya after his family fled Tunisia, currently resides in the United Arab Emirates. He told The Media Line he is now worried for his personal safety.
The internationally recognized government in Tripoli controls only a portion of the country. It faces challenges from domestic opponents, including a Tobruk-based rival government.
In 2020, Israeli Prime Minister Benjamin Netanyahu leaked news of his visit to the Saudi city, Neom, prompting a total cut-off of ties between Saudi Arabia and Israel.
Similarly, former Israeli Prime Minister Ehud Olmert disclosed his 2006 meeting with former Saudi official Bandar bin Sultan in Jordan, once again prompting a yearslong rift with Saudi Arabia.
Now, residents of Arab nations who recently met with Israeli Foreign Ministry Director-General Ronen Levi (Maoz), who also claims to have served with the Mossad, are concerned that word of those meetings will leak out. Understandably, they fear for their lives.
It is now to be expected that all representatives of Arab countries and organizations will cancel any scheduled meetings with Israeli officials, experts say.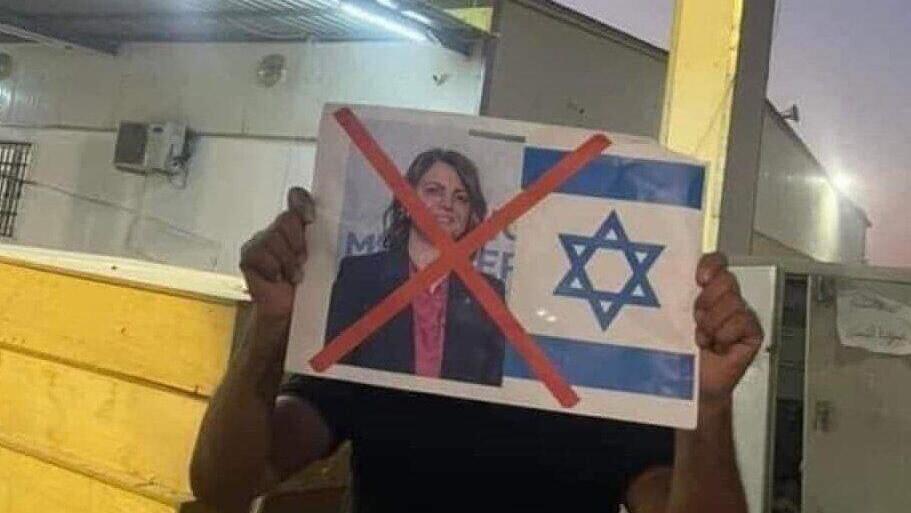 Meanwhile, governments and others in the Arab and Muslim worlds are likely to issue directives advising against engagement with any Israelis, including businessmen, journalists, and others.
Libya is today divided by war and by two governing entities, one in the east and another in the west. The country abounds with armed militias, making it difficult to see how the Tripoli-based foreign minister thought that Libya, in its current state, could be of much use to Israeli foreign policy.
Discreet diplomatic efforts have generally marked Israel's relations with Arab nations. Even in cases involving the most adversarial countries, those engaging in talks with senior Israeli officials have long proved adept at maintaining confidentiality.
With the publication of the meeting's existence and the Libyan foreign minister's dismissal and escape, one is reminded of an Arabic proverb that a former Israeli security official once quoted to me: "He who keeps his secret gets what he wants."