The last known Jew in Afghanistan, has finally left for the U.S after the Taliban terror group took over the Islamic country last month.
Zabulon Simantov in the past said he had refused to leave Afghanistan in order to care for the last synagogue in the country, located in Kabul.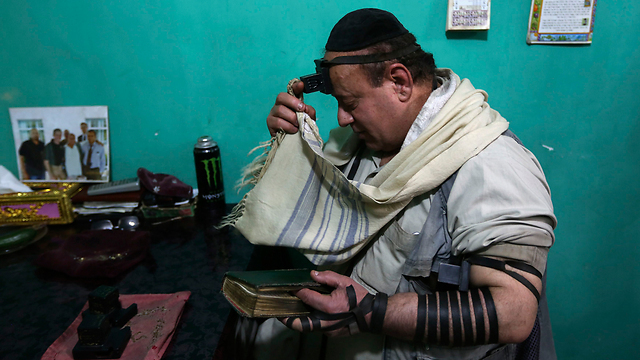 Simantov, alongside 30 of his neighbors, were evacuated by bus departing Afghanistan to a neighboring country, after he was convinced to leave by the Israeli-American businessman Moti Kahana.
It was a lot of psychology, a lot of talking to him," Kahana said.
"A lot of trying to understand him and help him. Two weeks of persuasion efforts. We explained to him that the gunshots outside his house were approaching him, and he asked that his neighbors be rescued as well."
According to Kahana, Simantov's rescue was carried out by a special unit that works with his company, which specializes in security and assistance to humanitarian bodies.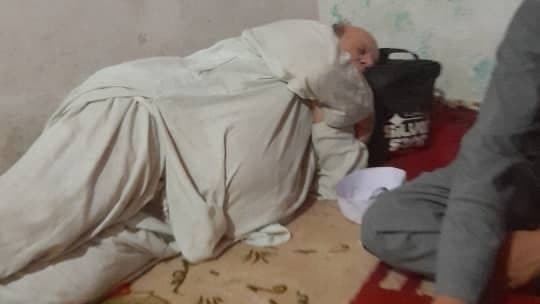 Shortly after the rescue, Kahana uploaded a picture of Simantov with the caption: "Zabulon will celebrate Sukkot with his family in New York."
Simantov lived in Afghanistan throughout the rule of the extremist Taliban movement and the ensuing invasion by the U.S. and its allies following the September 11, 2001 attacks in New York and Washington, D.C.
"I managed to protect the synagogue of Kabul like a lion of Jews here," said Simantov shortly after the Taliban took over Kabul. "I had the opportunity to flee to the United States, but I refuse to leave my house, even though the Taliban sees me as a heretic and has tried to convert me to Islam in the past."
The 62-year-old carpet and jewelry salesman was born in Herat, the third largest city in the country and the cradle of Jewish culture in Afghanistan. He relocated to Kabul before fleeing to Tajikistan in 1992, and then returned to live in the Afghan capital.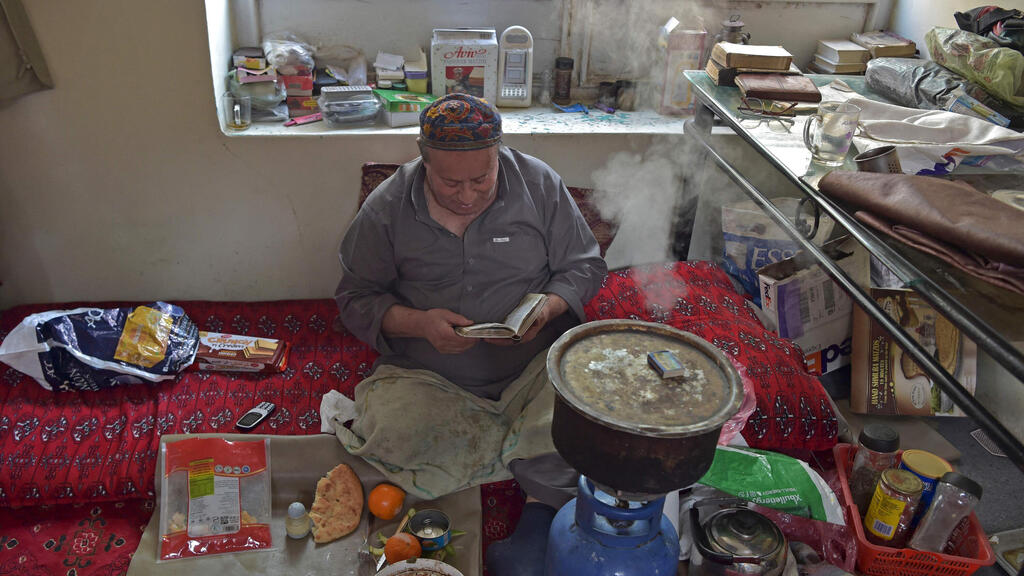 Simantov, his wife and their two daughters made aliyah in 1998. Simantov eventually returned to Afghanistan alone.
Simantov's departure means that the Kabul synagogue will close, bringing Jewish life in the country to an end after 2,000 years or more. The Afghan Jewish community is one of the oldest in Central Asia, once numbering over 80,000 members.
In 1951 the Jews were allowed to leave the country, the majority flew to Israel. Over 10,000 Afghan Jews or their descendants currently live in Israel.
Little is known about the origins of Afghan Jews, who some believe may have lived here more than 2,000 years ago. A cache of 11th century scrolls recently discovered in the north provided the first opportunity to study poems, commercial records and judicial agreements of the time.
i24NEWS
contributed to this article