Here is a logical puzzle with five presuppositions. First: Iran poses a threat to the national security of the State of Israel. Second: One of the reasons that the Iranian nuclear program threatens stability in the region is the danger that its mere existence will trigger a nuclear arms race where other Middle Eastern countries also want one. Third: Signing a peace agreement and normalizing the covert relations with Saudi Arabia, seen by some as the preeminent Arab power, will greatly help in tackling the Iranian challenge.
Fourth: For the purpose of signing a peace accord with Saudi Arabia, Israel must consent to Riyadh operating a uranium enrichment enterprise and nuclear reactors. This very issue is precisely why Israel has consistently opposed the existence of Iran's enrichment facilities.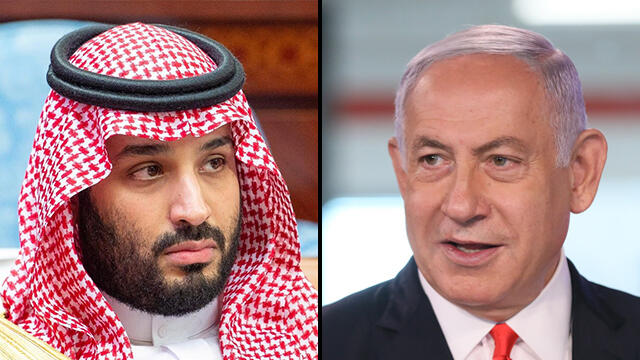 Fifth: All nuclear facilities in Saudi Arabia will be dedicated to civilian purposes and subject to oversight. However, the distance between such facilities and the potential for weapons-grade enrichment is not that great. We need only observe the events that unfolded in Iran to understand the implications.
Moreover, even assuming that the current monarchy will strictly enforce civilian use only, who guarantees Israel that the regime will remain stable, and the monarchy won't collapse? Look at what happened in Iran.
Bottom line, signing a peace agreement with Saudi Arabia may contribute to Israel's national security in its shadow war against Iran, but it will undermine its fight against nuclear proliferation throughout the entire Middle East just as much.
How do we solve this puzzle and successfully enhance national security without compromising it in the process? This question has been debated by senior American, Saudi and Israeli officials in recent weeks, all recognizing that, for various reasons, a unique opportunity has arisen at this moment to forge a peace agreement between Jerusalem and Riyadh.
Meanwhile, it appears that high-ranking Iranian and American officials have understood, through covert discussions held in Oman, that the time is ripe to explore a series of understandings between the hostile nations.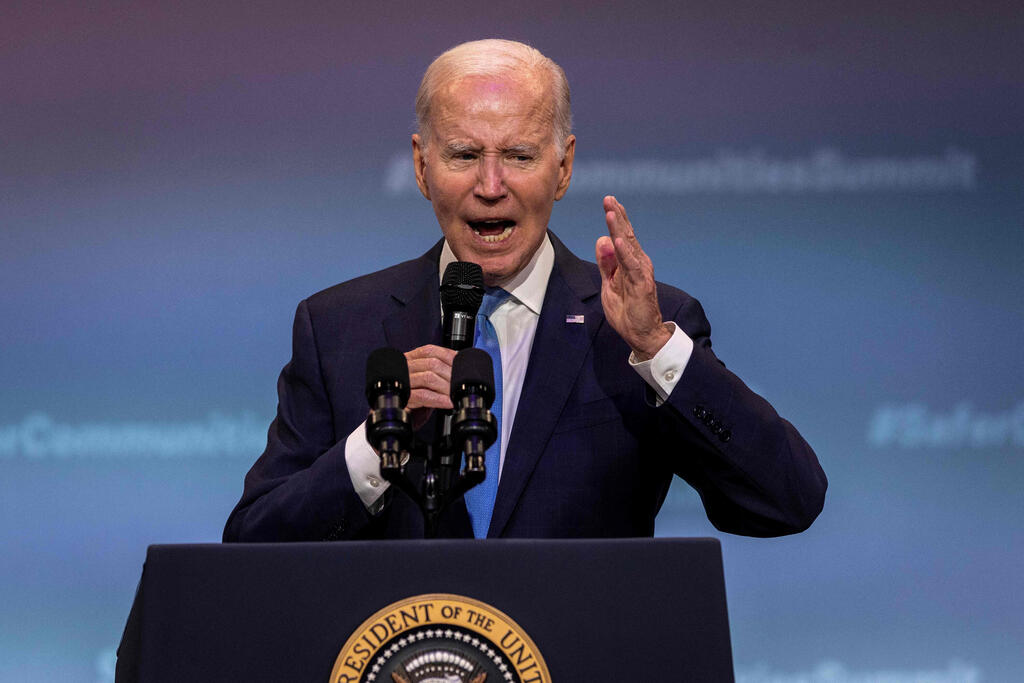 In recent days,
The New York Times
published two
detailed reports
(co-reported by this author) regarding these two initiatives, both of which are being led by Washington without direct involvement from Israel but with an assurance that Israel will be informed of every detail.
The New York Times has detailed extensively the scope of the Biden administration's actions, particularly within the State Department and the National Security Council. The reason behind this is that President Joe Biden has instructed officials to diligently pursue these two agreements, albeit not at all costs.
Israeli officials are deeply apprehensive about the process
and believe that the mere existence of a secret backchannel, along with progress toward an agreement centered around civilian and humanitarian goals, signals a development that just four months ago seemed unattainable – any form of a nuclear agreement between the parties.
The alternative path to regional progress, the possibility of a peace agreement between Israel and Saudi Arabia, was completely blocked. Saudi Crown Prince Mohammed bin Salman covertly supported Mohammed bin Zayed and the United Arab Emirates joining the Abraham Accords, and even participated in some of their secret meetings with Israeli representatives.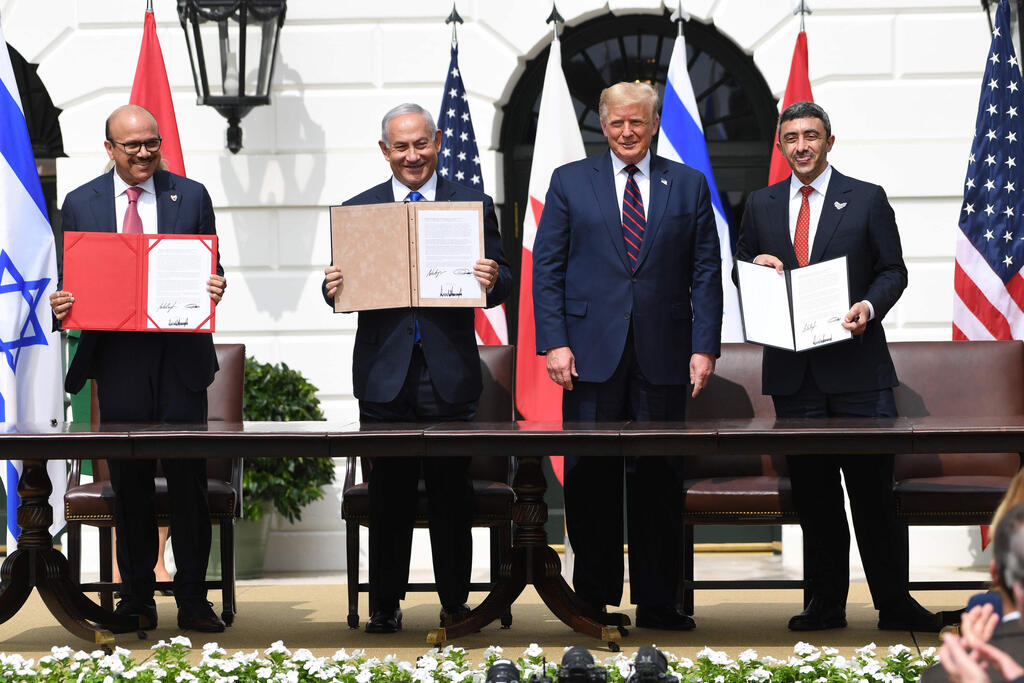 Senior Israeli and American officials sought to persuade bin Salman to take the podium at the White House. They offered him a dream deal – the warmest reception in Washington, including a celebratory volley of cannon fire and accommodation at Blair House, a reception that could help him restore his country's damaged reputation, as well as his own image.
However, bin Salman declined and stated that he had to reject their offer because his father, King Salman, would never recognize Israel or establish formal relations until significant progress is made toward a peace agreement with the Palestinians. The Israeli representatives inferred from him that as long as the king is alive, there is no chance of progress except through this path.
From the perspective of the United States, the shadow war between Israel and Iran is escalating – the Iranians are enriching larger quantities of uranium at a higher grade, almost military-grade. Israel is taking aggressive actions against Iran and its proxies, and the whole situation could spiral out of control.
The United States and Iran won't refer to the developing agreement as a "treaty" but as "understandings," so as to skirt congressional approval and allow Benjamin Netanyahu to deny there is a new nuclear agreement at all.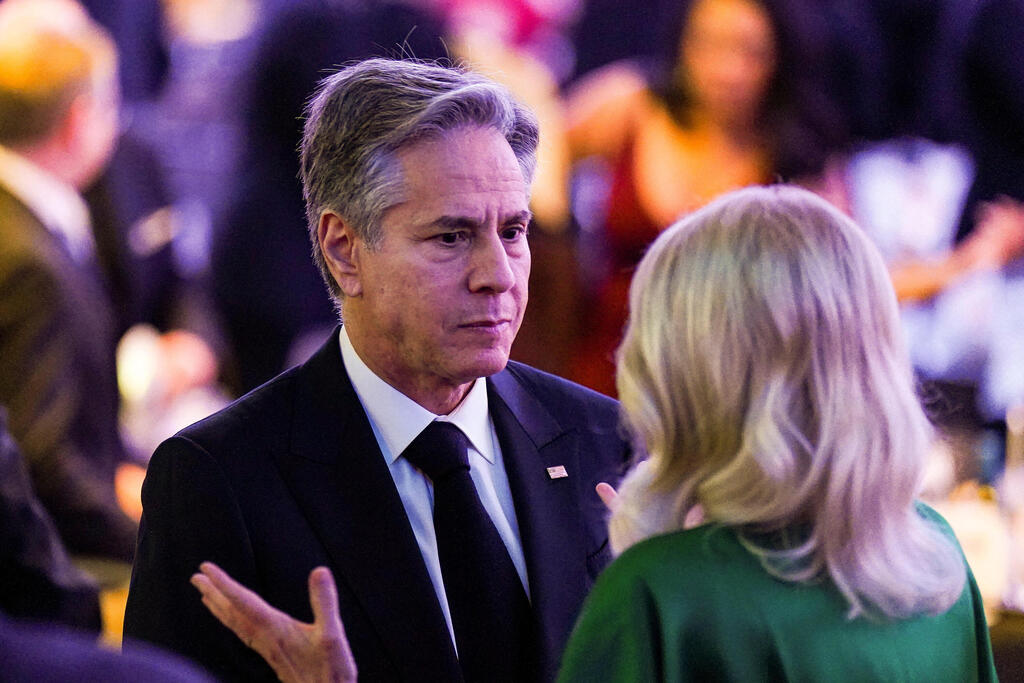 Israeli officials are still trying to figure out what led to the progress in the Saudi avenue. Israel received notice that National Security Advisor Jake Sullivan is en route to Riyadh, the first of a myriad of senior American officials who flew in and out and made a stopover in Israel, or, as was the case with Secretary of State Blinken last week, spoke to Netanyahu on the phone for 40 minutes from their plane after meeting with bin Salman and laid out his demands.
Netanyahu, according to The New York Times, responded with his own laundry list of demands. Netanyahu assembled a small, secretive team to handle the matter, including Strategic Affairs Minister Ron Dermer, his close confidant National Security Adviser Tzachi Hanegbi and his deputy Gil Reich, a former senior figure in the Israeli nuclear program.
Bin Salman's wish list conspicuously lacks any significant Israeli concessions concerning the Palestinians. Should he succeed in securing his primary objectives from Washington, he would have no qualms about throwing the Palestinians under the bus. Notably, the foremost demand on his list is a uranium enrichment program for civilian purposes on Saudi soil.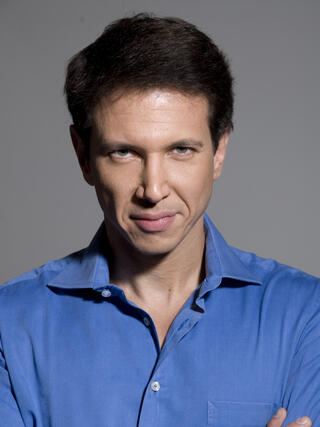 Even if Biden ultimately decides to flip and become bosom buddies with the heir apparent, it's highly unlikely that all his fellow Democrats will also be onboard. Additionally, it is unlikely that the United States would go against its longstanding policy without an agreement with Israel. On the other hand, it is exactly the opposite of Israel's longstanding policy, which dictates staunch opposition to any uranium enrichment in any country in the Middle East.
So how do we solve this puzzle? How can we bolster national security without compromising it? How can we establish relations with the affluent Gulf kingdom without it becoming a "peace deal with a time bomb," as a senior Israeli intelligence official described the situation?