An official on President Isaac Herzog's state visits
to Bahrain
and the United Arab Emirates said on Monday, that "international powers are willing to give the incoming Netanyahu led government "a chance."
World leaders "are not backing away," he said adding that they will observe Israel's actions before deciding how to proceed.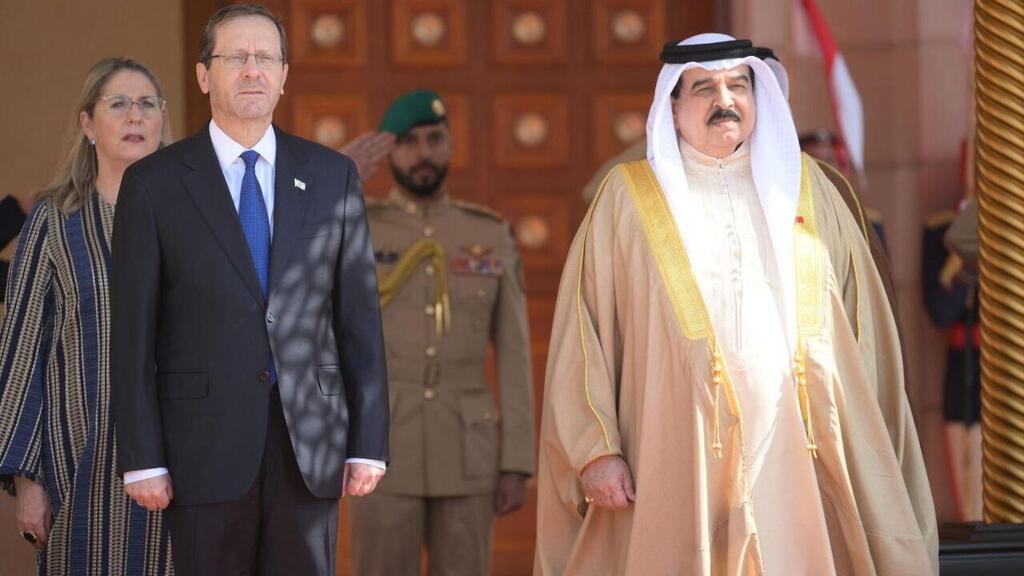 During his state visit,
Herzog met with Bahrain's King
Hamad bin Isa Al Khalifa and other officials who did not rule out cooperation with the future government.
In his meetings, the president heard concerns about possible changes to the status quo on Temple Mount, a sight revered by both Jews and Muslims. Herzog ensured leaders that no changes were expected.
During his meetings in Bahrain Herzog said that the election results are a product of Israeli anger over Palestinian terrorism, and invited the king and crown prince and foreign minister for a state visit to Israel.
King Hamad Bin Isa Al Khalifa, told Herzog during that Israel is an "asset to the region," wondering why the two nations waited 70 years to forge relations.
After leaving Bahrain, Herzog described his visit as an opportunity to see the results of the Abraham Accords, signed in 2020.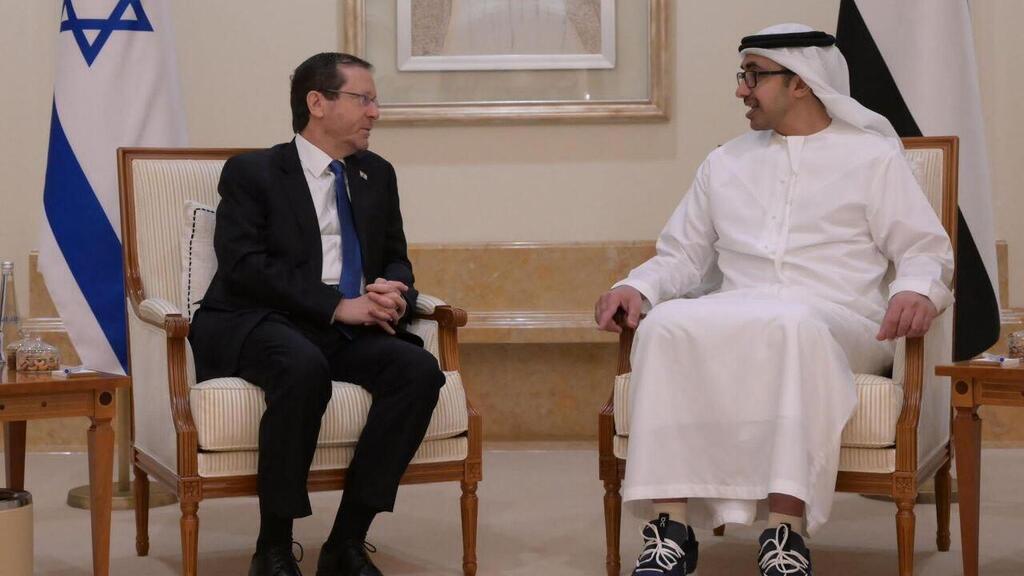 "Bahrain is interested in peace," Herzog said. "They believe in ties with the Jewish community and talk about Jews with admiration. This shows the great change in the dialogue between the two states and people, and should make Israel's leaders understand that this is an ongoing process and important to all," he said.
In the UAE, the president met for the fourth time with President Mohamed bin Zayed and attended the Abu Dhabi Space Debate conference.
According to the unnamed official, the visit was conducted in high spirits. "The UAE wants to present the fruits of peace to their people."