National Security Minister Itamar Ben-Gvir may have overstepped his authority by handing down specific operational directives to the police while he is only permitted to establish general policies, including on anti-government demonstrations, Attorney General Gali Baharav-Miara said late Wednesday.
In response to petitions submitted to the High Court of Justice, Baharav-Miara stated that police officers and commanders in the field have the freedom to exercise independent and professional judgment to carry out their duties.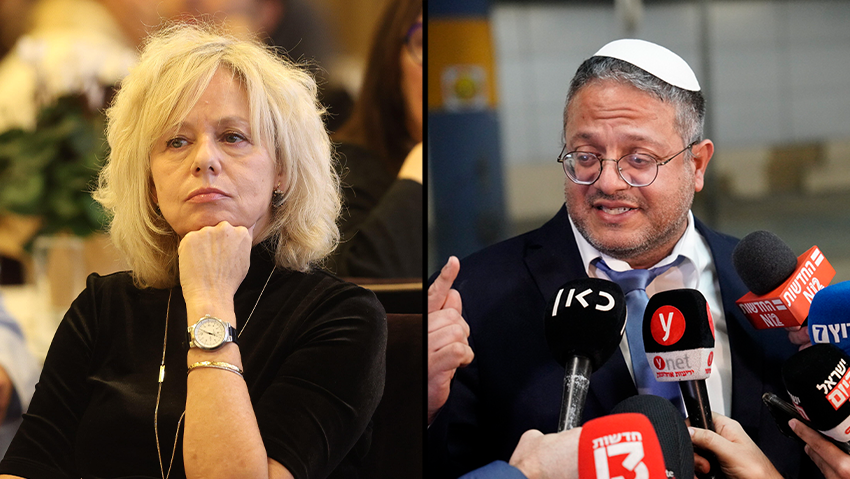 "The most recent events, as detailed in court documents and supported by official police reports, indicate that the national security minister exceeded his authority by attempting to issue operational directives that are exclusively designated for the Israeli police. These directives include those given during demonstrations and protests," she wrote.
"The attorney general's office maintains a consistent position that the national security minister is entitled to establish general policy regulations, but he must refrain from giving operational directives in the field," she stated. "Those directives are exclusively under the purview of police commanders, in line with their professional mandates.
"Particular incidents like protests, particularly those directed towards the political establishment, should remain the responsibility of the police, with the necessary independence to perform their duties and free from any political influence or bias. Clear guidelines should be established to differentiate between the powers vested in the national security minister and those vested in the police."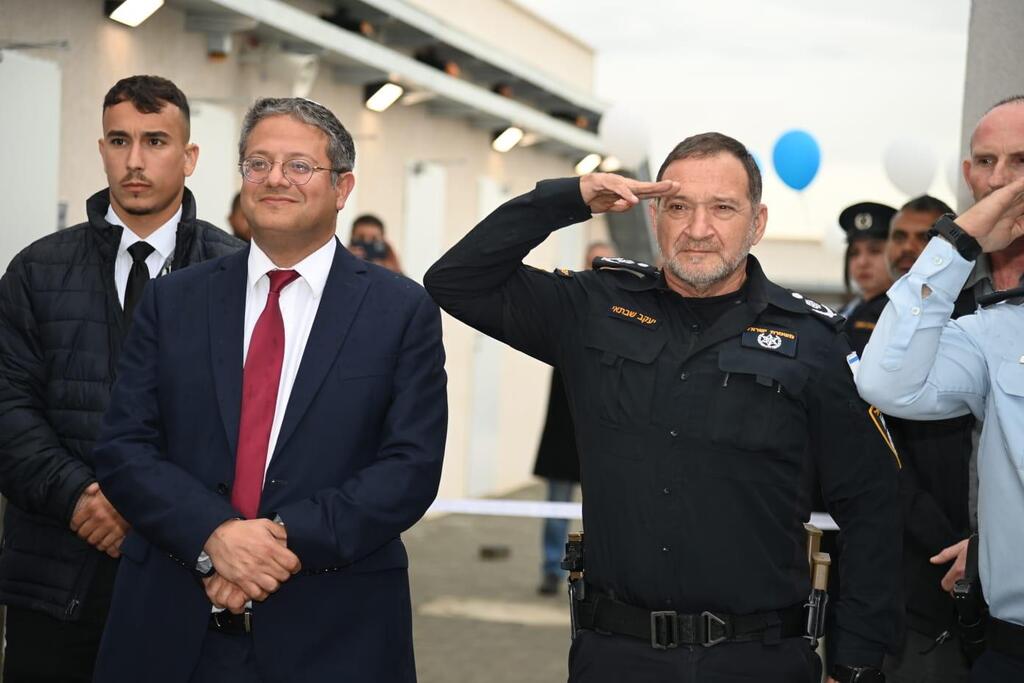 "Such guidelines must safeguard the right to protest and ensure that the police adhere to operational standards that are independent of political influences, thereby maintaining the public's confidence in their institutions."
In response, Ben-Gvir stated that he is responsible for defining the policies of the Israeli government and ensuring that all actions are "carried out in the most effective manner possible", while also addressing any questions that may arise. He pledged to continue carrying out his duties in the same way he began, to foster cooperation among various security organizations.
Last Monday, Police Commissioner Ya'akov Shabtai issued a police directive stating that he alone will serve as the intermediary between the national security minister's office and the police. "The police force is led by one commissioner," he declared. "I will remain steadfast in my responsibilities for the benefit of all Israeli citizens."