The agreement on unity government between Prime Minister Benjamin Netanyahu and Israel Resilience party leader Benny Gantz, which is taking shape and promises the right-wing bloc only 15 ministerial portfolios, may bode ill for Netanyahu's alleged natural partners.
While the ultra-Orthodox parties will keep the government offices they have held so far, the Health Ministry in the hands of United Torah Judaism and the ministries of interior affairs and religious services in the hands of Shas, the situation remains unclear for the Yamina alliance.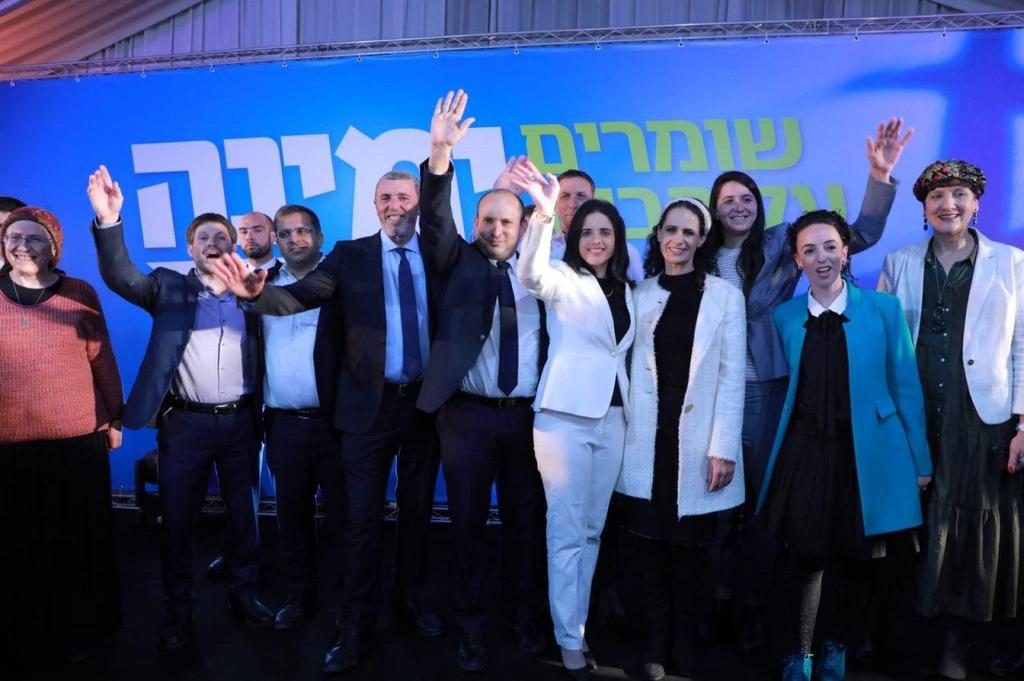 The party union's leaders – Defense Minister Naftali Bennett, Ayelet Shaked, Education Minister Rafi Peretz, and Transportation Minister Bezalel Smotrich – spoke to Netanyahu Thursday evening and tried to understand what exactly did he destine for them.
Likud sources say that Netanyahu is yet to determine whether Bennett's party is going to be part of his government at all.
During negotiation talks, the option that Naftali Bennett would leave the Defense Ministry and move to the Ministry of Education was brought up, but Bennett has yet to give his consent to such a move.
Another spoke in the current agreement's wheel is a previous agreement between Bennett and Shaked which determines both lawmakers will receive ministerial positions of equal importance – a task that may prove problematic with the number of portfolios currently left available for the right-wing bloc and especially when taking into account a large number of portfolios Netanyahu will keep for his own Likud ranks.
The Yamina faction held discussions regarding their next moves. Key Yamina officials and activists believe that if a unity government does come to light, the roles they will receive will be of lesser importance and they may be better off staying in the opposition.
Sources on the right claim that such a government, in which Gantz - who only has 15 seats - receives an equal treatment as the 58-seat-strong right-wing bloc, will face strong opposition.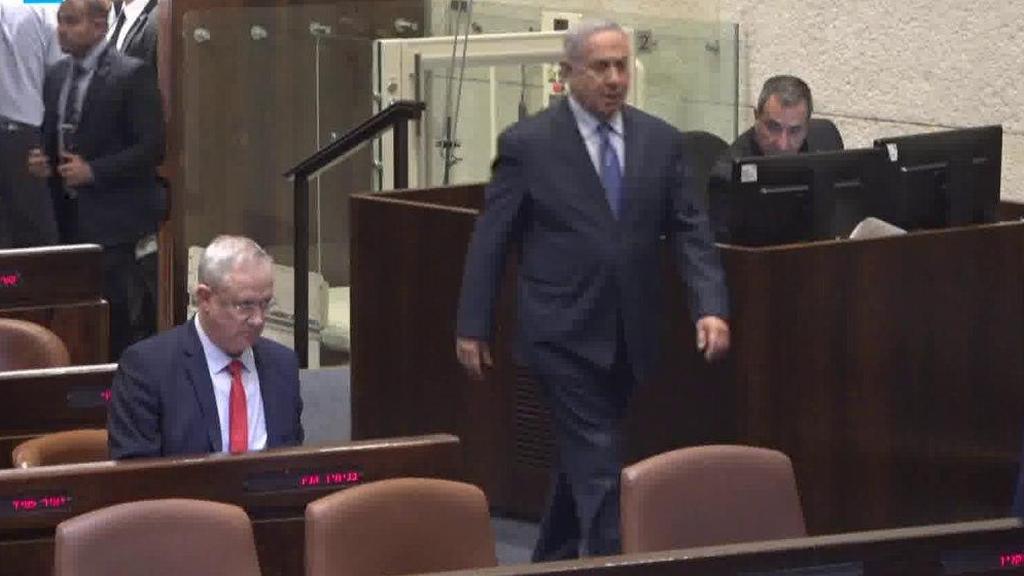 Gantz's road into Netanyahu's government was paved after he submitted his candidacy for the position of Knesset speaker, despite an internal agreement in Blue & White that MK Meir Cohen of Yair Lapid's Yesh Atid faction would step into office after former-Knesset Speaker Yuli Edelstein.
The disagreement eventually led Lapid and Blue & White co-leader Moshe Ya'alon to split off from Gantz.
The former IDF chief was elected speaker in Edelstein's stead with the right-wing bloc's support. Seventy-four members of Knesset voted for Gantz's appointment, while 18 voted against, and the rest abstained from the vote.
After his election, Gantz gave a speech in which he tried to explain his reasoning behind the move.
"These are not normal days. In these times of emergency, hundreds of thousands of citizens, who have lost their livelihood in recent days, are looking up to us. This emergency is also the climax of the worst and most complicated governmental and parliamentary crisis since the conception of the state. The only reason I decided to nominate myself for Knesset speaker today is to exhaust all available options to form a national emergency government."
I established Blue & White and I am very proud of that. I meant and would still be happy to do everything in my ability so we can keep walking down the same road. I call on all my possible political partners to act in the same way. Let's not be mistaken, I will not settle for the principles that over a million citizens voted for. Netanyahu knows it well and we've proven in the last days. We will not compromise on democracy."