.S. President Donald Trump and Prime Minister Benjamin Netanyahu discussed "critical bilateral and regional issues" in a call on Wednesday, the White House said in a statement, without giving further details.
Earlier Netanyahu came out in full support of the American president and affirmed that "Israel stands completely beside the United States" in its latest confrontation with Iran.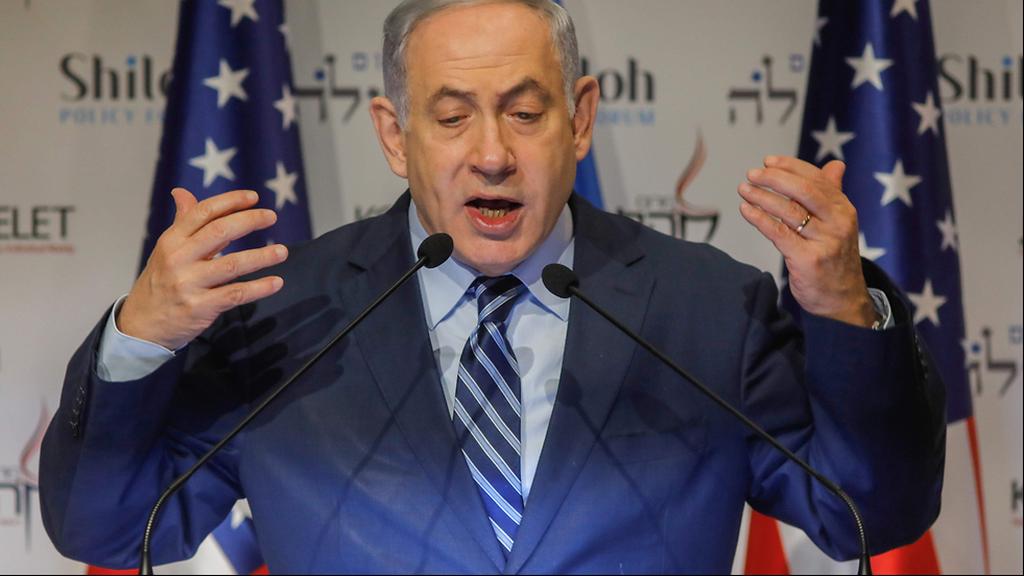 The prime minister said Trump is to be congratulated for "acting swiftly, boldly and resolutely," against Iranian Revolutionary Guard Corps commander Qassem Soleimani who was killed in a U.S. drone attack on his convoy near the Baghdad airport Friday.
Netanyahu referred to Soleimany as "terrorist-in-chief who was the architect and driver of Iran's campaign of carnage and terror throughout the Middle East and throughout the world."
The president in a public statement, his first after U.S. forces in Iraq came under missile attack from Iran in retaliation for the killing of Soleimani, signaled he would not retaliate militarily to Iran's missile strikes.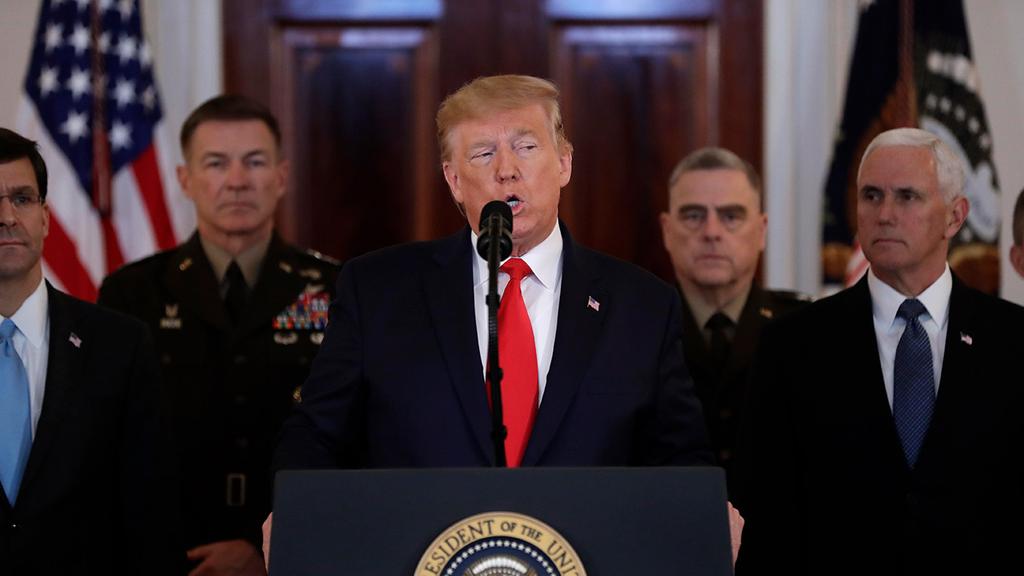 Speaking from the White House, Trump said: "Iran appears to be standing down, which is a good thing for all parties concerned and a very good thing for the world."
U.S. Vice President Mike Pence later told CBS that the Iranian government instructed its proxy militias not to attack American targets.
" we're receiving some encouraging intelligence that Iran is sending messages to those very same militias not to move against American targets or civilians," Pence said.
In his address to the nation, the president also said he will call on NATO to take on a bigger role in the region now that the United States is no longer reliant on Mideast oil causing some speculation over the future of U.S. troop deployment in Iraq.
First published: 09:17, 01.09.20