A prominent ultra-Orthodox Israeli journalist announced Tuesday in an emotional Facebook post that he is gay.
"I love boys and I love God, and this is neither contradictory, nor new," Yair Cherki, a political reporter for Channel 12, wrote.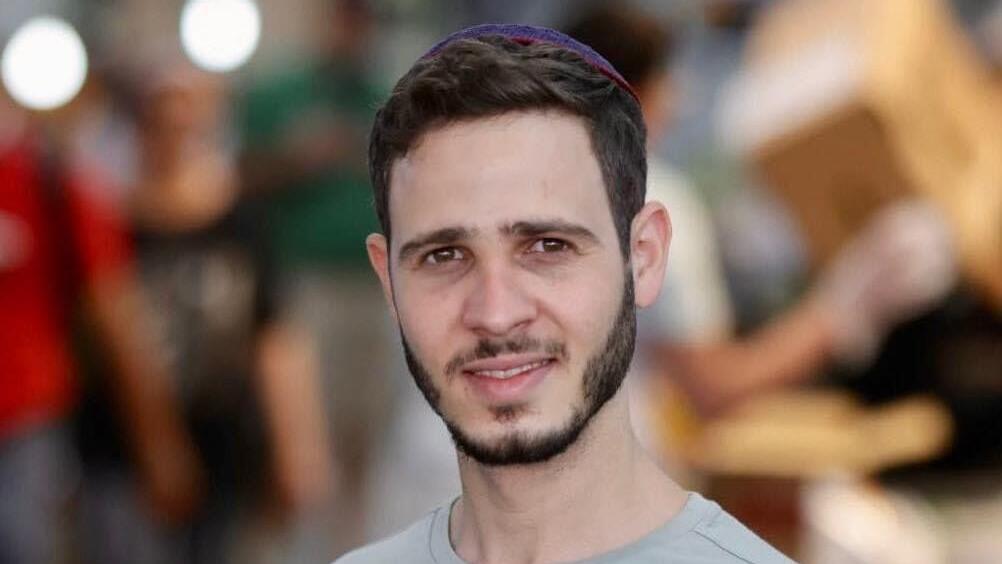 "I'm the same as I was, only now, not only I know who this is, but you do too," Cherki said in his post.
"It was important for me to post on social media for all to see, even though it is a private matter to live neither in the shadow nor in hiding. To arrive at my home and my family and truly live my life.
"I have been living with the clash between my religion and my sexual preference for years. Some have solved this conflict by denouncing God, and others say homosexuality is not real.
"I know that this truth saddens those who love me and whom I love very much. I hope you will find a place in your heart to judge me positively. Your sadness may also stem from a lack of understanding of what I'm actually talking about and the misconception that I must simply fight and conquer an urge," he said. "I tried to ignore it for years, to push it aside, repress and treat it. I don't regret any effort, and perhaps without such attempts I would not be able to arrive at a true understanding," Cherki added.
Cherki immediately received support from ministers, MKs, and many legislative and former officials across the political spectrum.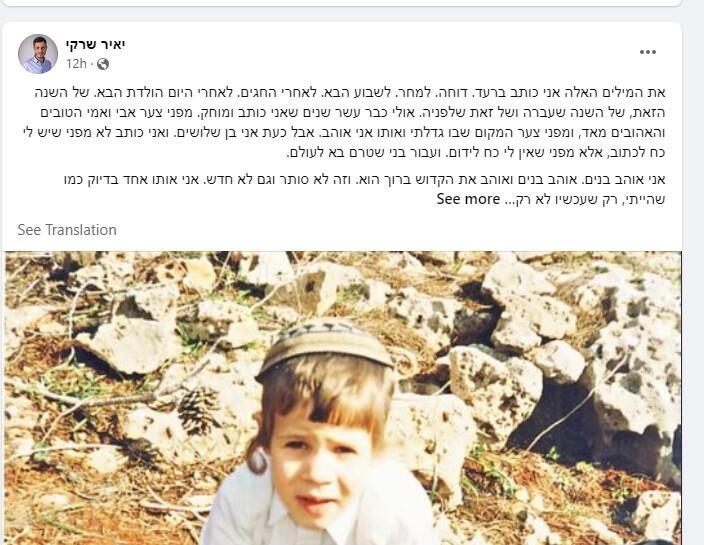 Cherki has been a trail blazer in his career first when he joined the military and served as a reporter for the IDF radio station and then when he was hired as a political reporter for Israel's most watched television news show.
Foreign Minister Eli Cohen wrote: "You moved me! I wish you to be happy."
Culture and Sports Minister Miki Zohar said in a post: "I am sure God loves you too!"
Development of the Periphery, the Negev and the Galilee Minister Yitzhak Wasserlauf from Otzma Yehudit party, and MK Almog Cohen from the Religious Zionist Party both replied by posting a red heart.
Amir Ohana, the first-ever openly gay Speaker of the Knesset also replied with a red heart and supported the reporter.
Opposition leaders also expressed support for the journalist. Yair Lapid wrote: "Sending you a hug for your courage, your sensitivity, and honesty. You have moved many people, brought good to the world, and taught us a lesson about courage."
Benny Gantz also tweeted: "Cherki you moved a lot, stand tall and be whatever you want to be."