Syria's Defense Ministry said on Saturday that two civilians, including a woman, were injured in an alleged Israeli "air aggression" earlier south of the port city of Tartus.
The announcement said there was also material damage in the attack. The ministry accused Israel of firing several missiles west of the Lebanese city of Tripoli at 6:30am.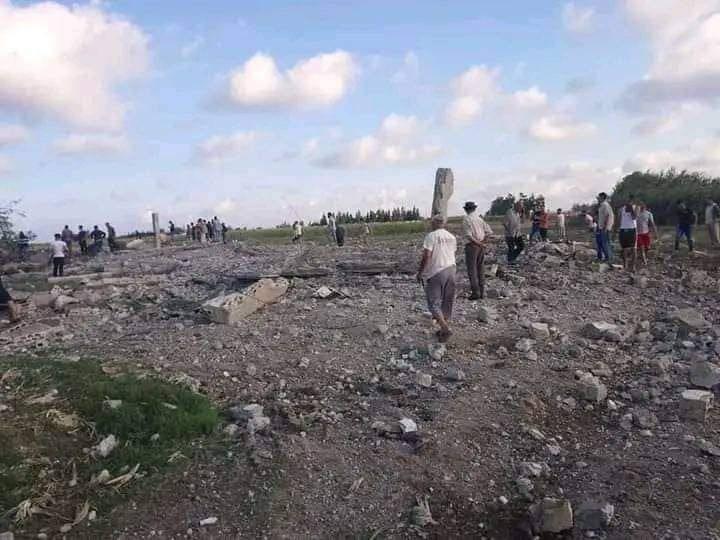 According to the Syrian army, the missiles hit several "chicken coops" near the village of Hamidia, south of Tartus.
Tartus is the second-largest port city in Syria after Latakia and is the capital of Tartus province. It lies about 25 km from the border with Lebanon, and its port is also home to a Russian naval base — Moscow's only naval base in the Mediterranean region and a driving factor behind its support of the Bashar al-Assad regime.
Israel has conducted hundreds of attacks on Syrian soil in recent years to prevent Iran from entrenching itself in the war-torn country and arming its proxy groups with advanced weapon systems.
The Iranians are also trying to smuggle air defense systems into the country to protect Syrian and Iranian bases from attacks by the Israeli Air Force. These smugglings take place through three channels — on land, through the land corridor that passes through Iraq and Syria, and from there to Lebanon; In the air, through the Revolutionary Guards' airline; and at sea, using supposedly innocent merchant ships moored in the ports of Tartus and Latakia, the only major ports where large cargo of fuel and containers can be unloaded.