The violent riots by supporters of outgoing U.S. President Donald Trump on Wednesday shook the entire world.
They made us wonder whether we were seeing a revolution in the making, carried out by a mob of brain-washed thugs who were dispatched by Trump himself.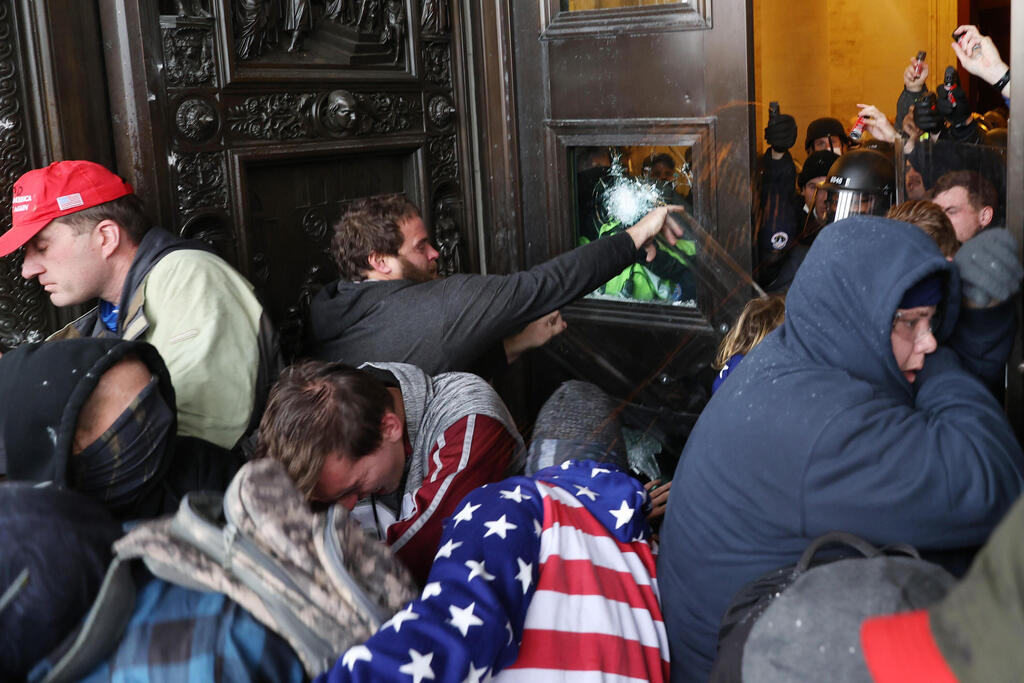 It also presented Israelis with the possibility that they could witness the same outbursts of violence in their own country.
America, though under threat from civil insurgency, still maintains its democracy.
But the recent violence is a stark warning of what could transpire when a deranged leader spreads fake news and conspiracy theories while his party stands by and does nothing to stop him.
There are many similarities between Trump and Prime Minister Benjamin Netanyahu and between the Republican Party and Likud.
Netanyahu is not Trump. He is much smarter, but no less dangerous.
Both men espouse hatred for the "elites" and the "establishment," the media and the judicial system. Both use fake news and incitement.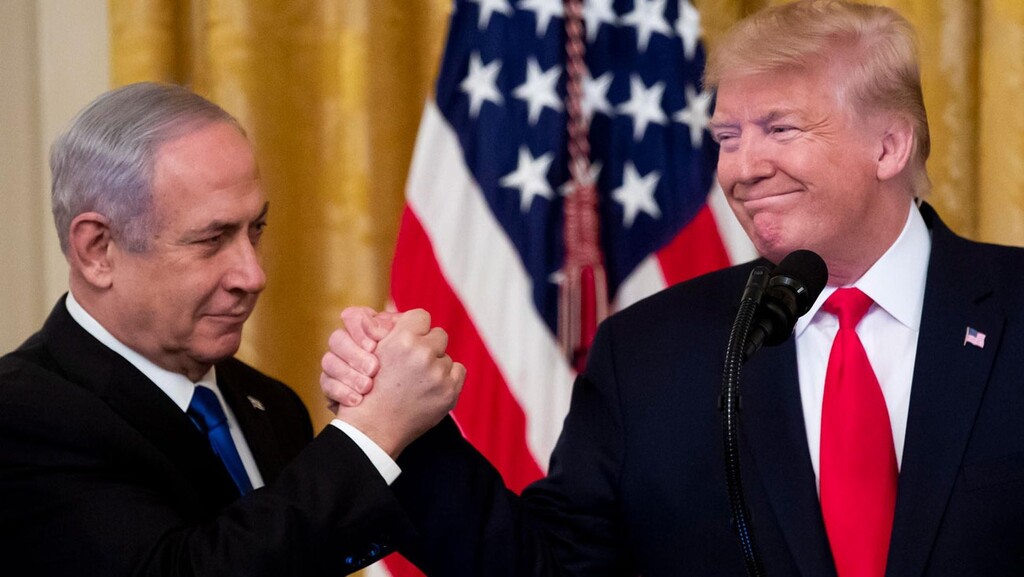 Netanyahu has yet to prove he is able to mobilize a mob of supporters and send them onto the streets.
Some of followers do express violence on social media but have yet to pose a tangible threat to public order.
But the shocking images from Washington on Wednesday could easily inspire a repetition of events here, with the Supreme Court or the Knesset as potential targets.
It is safe to assume Netanyahu will not calmly accept a loss in the March elections, but how far he would actually go to avoid such a loss is unclear.
Would he, as Trump has, delegitimize an election result that removes him from office? Would he cast doubt on the integrity of the vote count or on that of his opponents? He already has a segment of the population believing any old conspiracy theory he spouts.
None of the protests his fans have staged so far - be it outside Jerusalem District Court when his criminal trial began in May 2020 or in Tel Aviv when he was indicted in November 2019 - has included a violent brain-washed mob, and that is cause for optimism.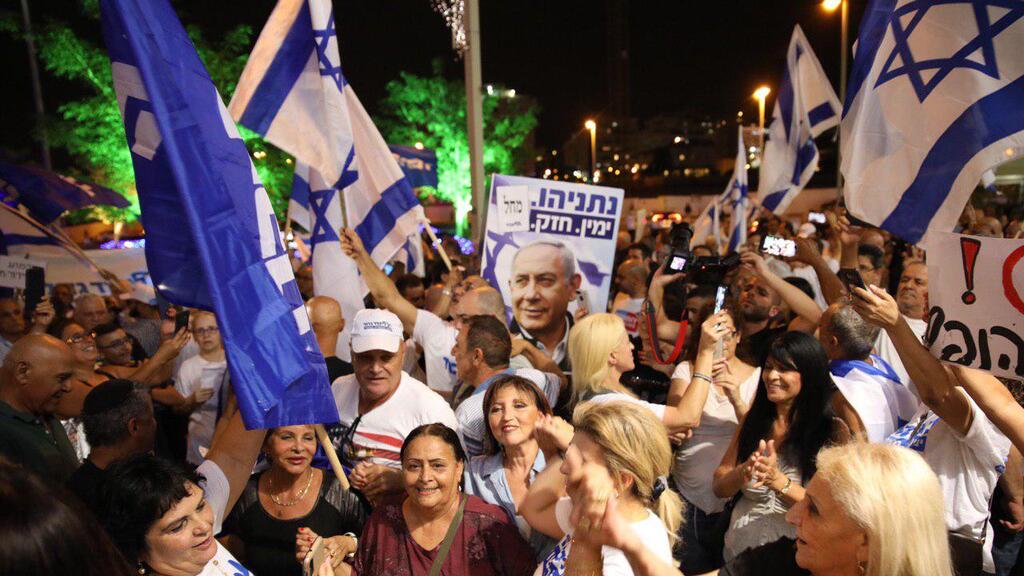 Should Netanyahu lose to another member of the right such as Yamina leader Naftali Bennett or former Likud minister Gideon Sa'ar, most right-wing demonstrators may be less motivated to take to the streets, leaving the prime minister only with his hardcore supporters. A left-wing opponent would be far easier to demonize.
The size of his base and its strength, both in votes and in willingness to become a violent militia, remains unclear.
Netanyahu has long since transformed the Likud into a party in his own image, with diehards who would do anything to ensure he remains in power - at least until his eldest son can replace him.
Even so, there maybe some among its members that value the good of the nation over that of its leader. The test will come when Netanyahu's criminal trial resumes in earnest.
It is unlikely that we will see a successful assault on Israel's democracy, but as in the United States, the seeds of such a threat have already been planted.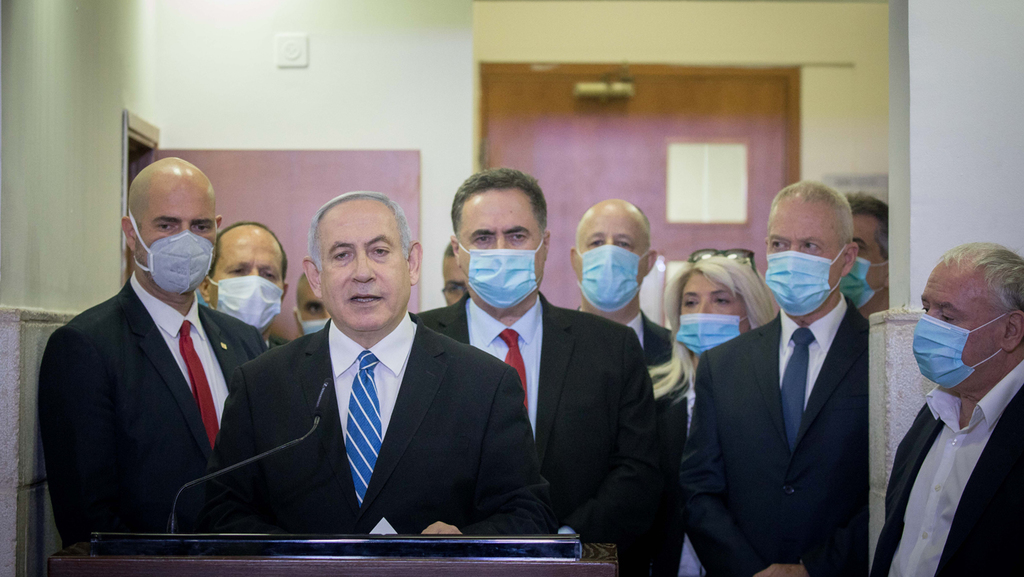 Netanyahu has attacked every institution of our democracy, from the free press to the independent judiciary, spreading fake news and transforming himself into a larger-than-life figure who alone holds the future of the country in his hands.
Israelis can only wait to see how far he and his supporters will be prepared to go to ensure his continued political existence and just how well organized his mob is, should it be called into action.