Israeli protesters on Thursday were intensifying their opposition to a contentious government proposal to overhaul the judiciary, with plans to block Prime Minister Benjamin Netanyahu's route to the airport ahead of an official trip overseas and as the U.S. defense secretary was visiting.
In Tel Aviv, thousands were marching along a central boulevard, waving flags and chanting anti-reform and anti-Netanyahu slogans such as "the time has come to overthrow the despot". Protesters blocked a major intersection and police diverted traffic to alternate routes.
IDF reservists in the hundreds gathered in Jerusalem outside the headquarters of conservative think tank Kohelet Policy Forum which is widely credited with masterminding the plan. Protesters were holding up a sign saying "Kohelet Forum tearing Israel".
Five protesters, some of whom are retired senior IDF officers, have been detained by police, prompting organizers to move the protest to the fore of the nearby police station in solidarity.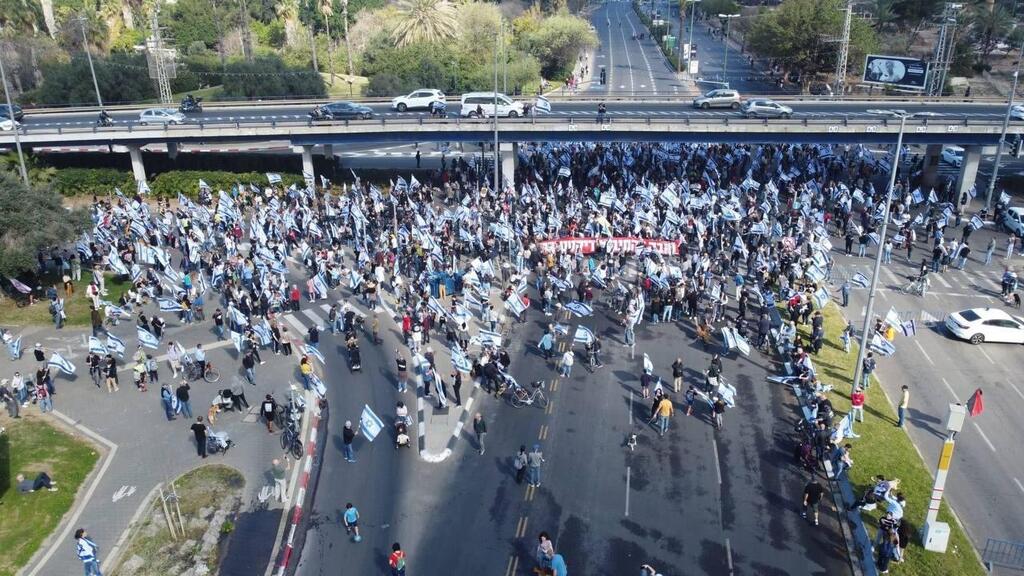 Protesters also blocked Highway 4 outside the central city of Ra'anana causing massive traffic congestion that lasted long after demonstrators were cleared by police. Hundreds continued to wave Israeli flags on the wayside.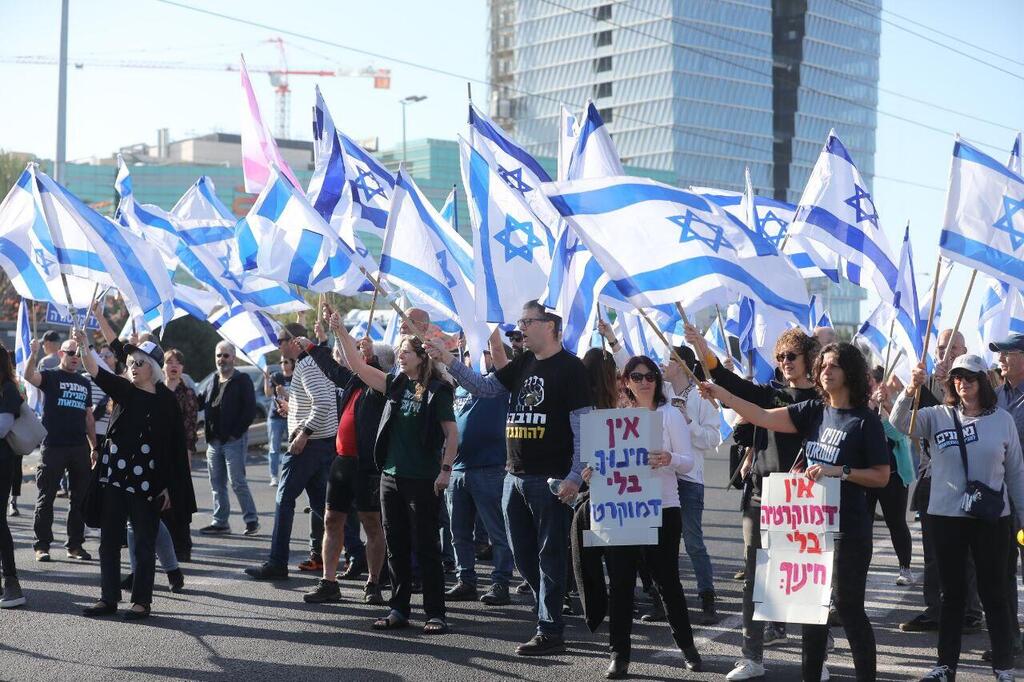 In northern Israel, dozens of sailing boats, kayaks and other small vessels blocked the entrance to the Port of Haifa as part of the protest to prevent trading vessels from making their way in or out of Israel's busiest entrepôt.
Meanwhile, Prime Minister Netanyahu is set to travel to Rome with his wife Sarah on Thursday. The premier will be making his way to the airport via helicopter as protesters planned to cause major disruptions around Ben Gurion Airport.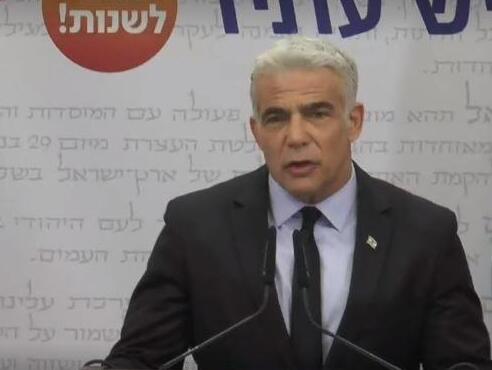 Opposition leader Yair Lapid called on protesters to "refrain from violence and respect the law" but added that was puzzled by the timing of Netanyahu's trip to Italy.
"The protests are of the utmost importance. I will not be attending since it is not a political protest," he said. "This is an opportunity to instill our constitution, in which the Declaration of Independence will be the very first provision. Should the judicial reform pass, there will be no more elections in Israel."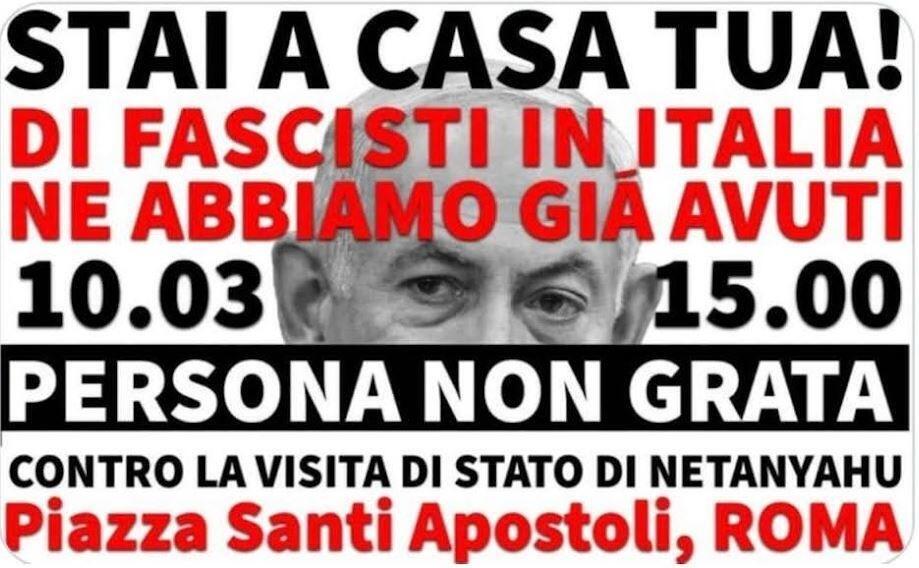 Meanwhile, it also seemed Netanyahu will be received with protests upon his arrival in the Italian capital as an online post called to demonstrate against the Israeli leader's visit at the city's Piazza Santi Apostoli, labeling him a "persona non grata".
The post further read "we already have some fascists in Italy".