Major demonstrations and disruptions to traffic, education and business took place across Israel on Thursday as opponents of the government's contentious plan to overhaul the judicial system staged a fresh so-called "day of disruption."
This is the first such mass-scale manifestation of public discontent since Prime Minister Benjamin Netanyahu announced he was suspending the legislation in favor of dialogue with the opposition on the details of the plan. This comes a week after a massive right-wing rally in support of the government in Jerusalem.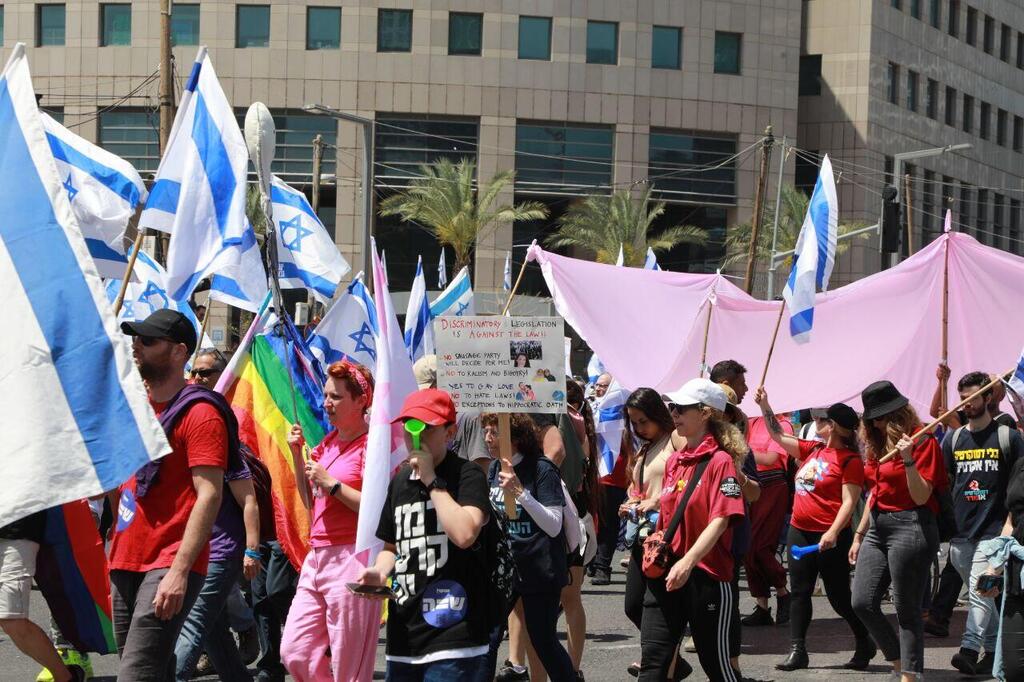 Protesters picketed the homes of Cabinet members, such as Finance Minister Bezalel Smotrich and National Security Minister Itamar Ben-Gvir, as well as the President's Residence in Jerusalem where negotiation talks are being held.
"This time, protests also focused on the rising cost of living. Against the backdrop of rising dairy prices, activists in Tel Aviv spilled white paint into the fountain at Habima Square. Posters hung nearby read "Yes, we cry over spilled milk" and "And what about life itself?".
The activists said that "the current government promised to provide free education from age 0, pledged to lower the prices of staple foods and gas, promised to take care of us and reduce the cost of living. That's what they promised. What has the government done since its inception? Dealing with a 'reform' that harms the justice system".
Members of the IDF reservist protest group Brothers in Arms demonstrated outside Ben-Gvir's home in Kiryat Arba.
The protesters displayed an exhibit on surging violent crime in the Arab sector and domestic violence. They hung a sign which read "3 months, 78 murdered - one culprit!" as several protesters were lying on the ground covered in red paint.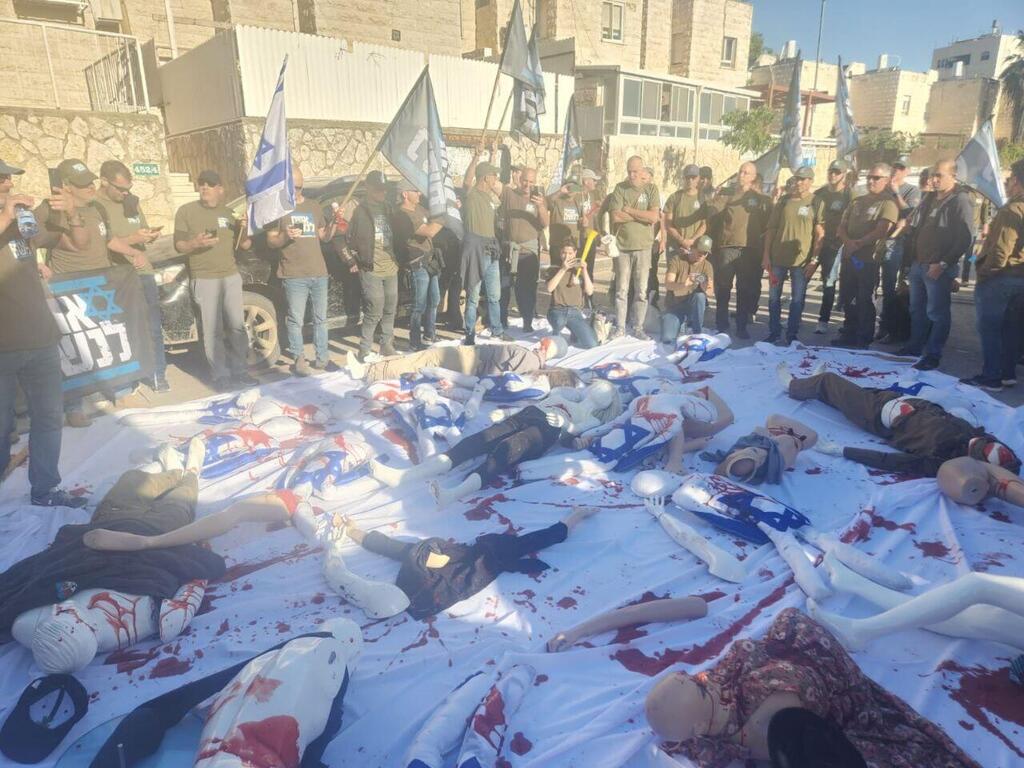 A women's protest staged an exhibit based on dystopian novel "The Handmaid's Tale" in front of the Rabbinical Court in Tel Aviv. Similar demonstrations are scheduled to take place in front of the rabbinical courts in Rishon Letzion and Jerusalem.
"We are at a critical point of anti-democratic legislation and only a few hours away from the abandonment of women in Israel due to the move led by the male coalition to expand the powers of the rabbinical courts in Israel," organizers said."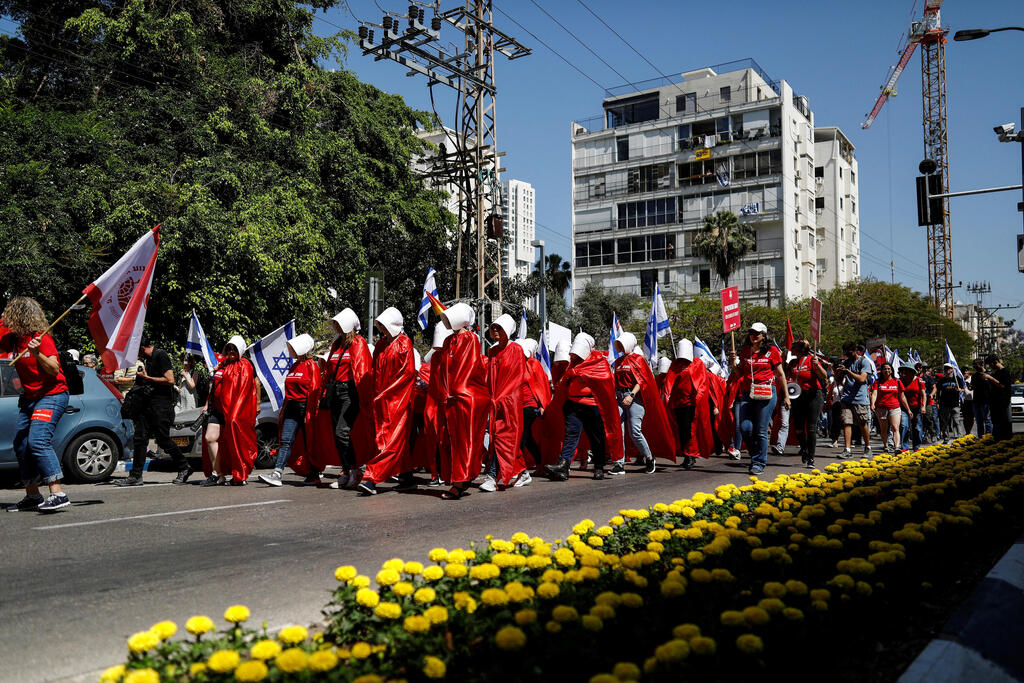 Meanwhile, hundreds of protesters blocked a central Tel Aviv junction which became a flashpoint of months of unprecedented street rallies against the government's plan to overhaul the judiciary. Police made several arrests.